Sperreng unveils Missouri School of Character banner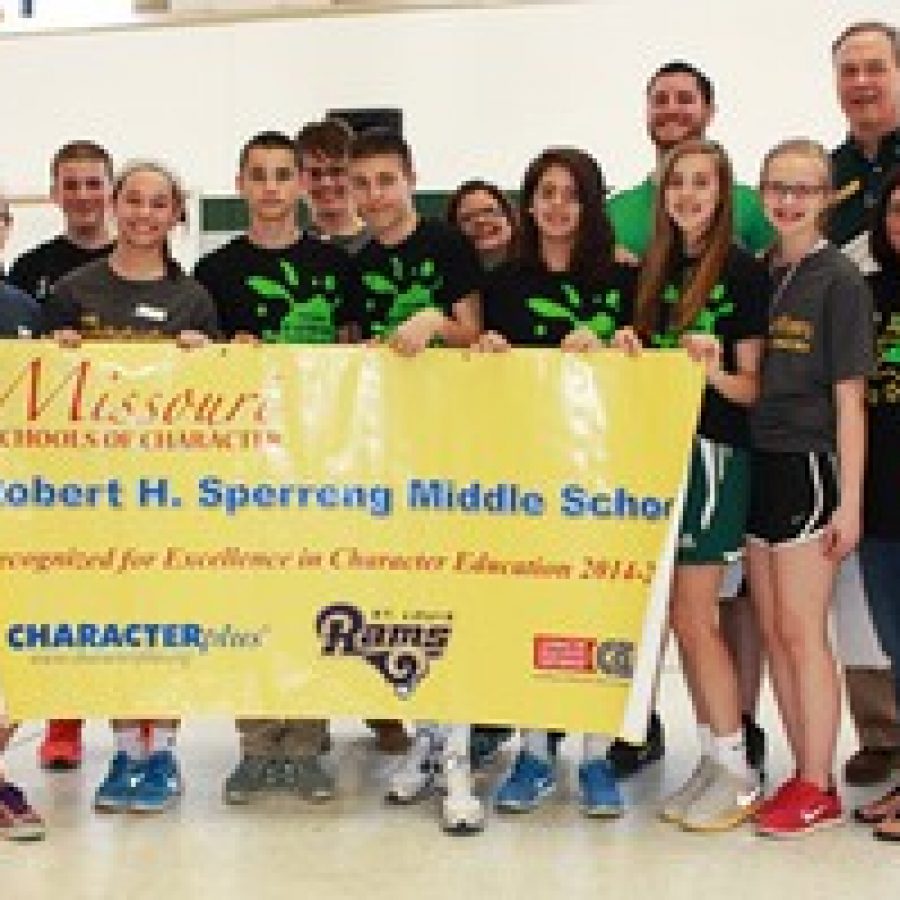 Sperreng Middle School recently celebrated character education with the presentation of its Missouri School of Character banner during an Olympic-themed assembly to kick off Missouri Assessment Program testing.
Sperreng was one of 12 schools recognized throughout the state earlier this year, demonstrating that its focus on character development has had a positive impact on academic achievement, student behavior and school climate.
"We are so proud to add Sperreng to our long list of Lindbergh Schools that have been recognized for their outstanding character education programs," Lindbergh Character Education Coordinator Amy Richards stated in a news release.
Sperreng is the sixth Lindbergh school to earn the state honor. Crestwood, Kennerly, Long and Sappington elementary schools are Missouri Schools of Character, as is Lindbergh High School. All five are also National Schools of Character.
During the presentation, CHARACTERplus representative Suzy Ward described the importance of character education and the impact it can have on a school community. With help from students and staff, Sperreng Principal Mark Eggers unveiled the banner to thunderous applause, according to the release.
"We believe that the academic success of our students is a direct result of the emphasis placed on sustaining a strong foundation of character development throughout our school community," Richards stated.
Recognition as a Missouri School of Character is a step toward being honored as a National School of Character. Those winners will be announced later this spring.