By Gloria Lloyd
News Editor
news3@callnewspapers.com
A special prosecutor filed a petition with the court this weekend asking to remove St. Louis County Councilman Ernie Trakas from office because his work as an attorney for public school districts violates the county Charter.
The rare "quo warranto" request sets in motion a potential court battle over the 6th District council seat that could last months and will likely involve the Missouri Supreme Court.
St. Charles County Prosecuting Attorney Tim Lohmar, the special prosecutor assigned to the case, found that Trakas' contract legal work last year for the Jefferson City, Sikeston and Cape Girardeau school districts violated the Charter's prohibition against council members holding other public employment and is grounds for immediate removal.
Lohmar asked that the St. Louis County Circuit Court recuse itself from deciding Trakas' case because the council appropriates money for the courts. A decision to direct the case to another circuit would likely be made by the Missouri Supreme Court. If the courts agree with Lohmar, a special election could be held to fulfill the remaining two years of Trakas' council term.
"It is my feeling that the lawsuit against me is nothing but harassment" from County Executive Steve Stenger and his allies, Trakas said in a statement.
But Stenger responded by noting the independence of the special prosecutor: "There's no connection whatsoever. I think part of what Ernie is doing is a deflection, and I don't think that is really fair."
Like Oakville resident Trakas, Lohmar is a Republican. Since Trakas took office Jan. 1 of last year, he has anchored a bipartisan four-member alliance of himself and three Democrats that has controlled county decisions this year over the protests of Stenger. Among other things, Trakas and other members of the council sued Stenger last year in a battle over who controls hiring and money in the county. That lawsuit is ongoing.
The special investigation into Trakas was initiated by St. Louis County Prosecuting Attorney Robert McCulloch in December, when he said the issue was brought to his attention by a television reporter. McCulloch, a Democrat and close Stenger ally, asked St. Louis County Circuit Judge Douglas Beach to assign a special prosecutor to investigate because of McCulloch's own admitted conflict of interest: Trakas was one of the six council members who voted in November to overturn an increase in McCulloch's retirement pension. Once the independent prosecutor was assigned, McCulloch was no longer involved with the case, a McCulloch spokesman said.
After news emerged of Lohmar's petition, Trakas immediately connected the effort to oust him from office – which he previously called a "political witch hunt" –   to Stenger, a Democrat. He has also accused Stenger of backing a separate effort to recall Trakas from office that a political-action committee has been working on since last summer. Stenger denies that he is behind either effort.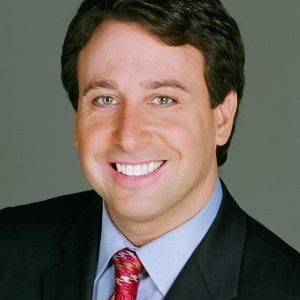 "The attempt to remove me from office is part of an orchestrated attack by County Executive Steve Stenger to end investigations into pay-to-play schemes in county government," Trakas said in a statement.
As chairman of the council's newly formed Ethics Committee, Trakas has held a series of hearings this year on the county's 20-year, $69 million 2016 lease at the former Northwest Plaza mall for a new North County Government Center. The mall owners are Stenger's biggest donors, contributing $365,000 so far to his re-election campaign.
Trakas first publicly announced he wanted to hold a series of hearings after McCulloch said on television that he believed the legal work was a violation of the Charter. When the Call initially asked Trakas at the start of the special investigation in December if it had any possible connection to Trakas' planned Northwest Plaza hearings, Trakas said he believed there was no connection since the hearings hadn't started yet.
Stenger pointed out the timing after seeing Trakas' response linking Lohmar's decision to the lease at Northwest Plaza, now called The Crossings at Northwest.
"It was only after Bob McCulloch opened his investigation that Ernie, seeking retribution and blaming me for Bob McCulloch and his investigation, began to take retribution against me by wanting to have hearings on The Crossings," Stenger said. "His argument is not really logical in time. Judge Beach received the matter from Bob McCulloch before Ernie started the hearings, so how could this whole action be the result of some kind of political retribution? This has been a process going on since before he began the hearings. Now if you're trying to make a political argument and you're trying to deflect, I see that, but it's not a logical argument."
The county executive also denied that he has any links to Lohmar or the outcome of his investigation.
"The special prosecutor is completely independent of me and completely independent of Bob McCulloch, so to try to draw some connection between what Ernie is going through and me and Bob McCulloch is spurious," Stenger said. "There's no connection whatsoever."
Trakas campaigned on his experience as an attorney and publicly listed his experience working for public school districts on his council biography for nearly a year at the time McCulloch took the case to Beach. But no one ever publicly suggested that might be a Charter violation until December.
That means "quite literally millions" of people could have seen that work experience and concluded that Trakas had a Charter violation, Stenger said. He doesn't know how the television reporter got her information, he added.
He declined to say whether he thought that Trakas has violated the Charter, but he said that after he was elected 6th District councilman in 2008 and before he took office in 2009, he resigned his own post as prosecuting attorney for Cottleville due to the same Charter provision.
Trakas has hired an attorney through his campaign to represent him throughout the special investigation and is leaving legal arguments up to his attorney, he has previously said. But he has also maintained that he believes the claim that his work for schools as an independent contractor is the same as that of an employee has "no legal merit."
Council Chairman Sam Page, D-Creve Coeur, a onetime Stenger associate who formed an unlikely alliance with Trakas in the past year, also said he saw a direct link to the county executive in the special investigation.
"I'm disappointed that there seems to be a double standard between a county executive who does insider deals and a  council member who is just doing his job," Page said in a statement. "This appears to be retribution for Ernie Trakas leading the investigation into the Northwest Plaza leases."
But Trakas said the investigation into Northwest Plaza will continue.
If the courts don't go his way, nominees for the special election would be decided by each party's township committees in the same process they used to replace then-6th District Councilman Stenger in 2014 when he resigned from office to serve as county executive. In that case, business owner Kevin O'Leary won the special election, but did not run for re-election.
"My focus will be on continuing to serve the people of south county as their representative on the County Council," Trakas said in his statement.
But Trakas has said since the beginning of the special inquiry that he'll fight it every step of the way and constituents shouldn't plan on him leaving office any time soon.
When the Call broke the news that Lohmar had been assigned to the case in February, Trakas said, "I fully expect that whatever happens, I'll still be in office."