Southwest Regional Economic Summit slated; deadline to sign up today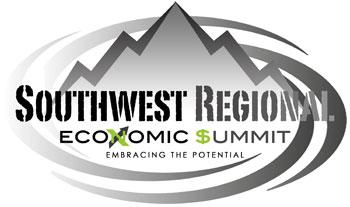 The Crestwood/Sunset Hills, Fenton Area and Kirkwood-Des Peres Area chambers of commerce have again partnered for the Southwest Regional Economic Summit that will take place from 7:30 to 9 a.m. Wednesday, Oct. 18, at Sunset Country Club, 9555 S. Geyer Road.
"As the area formulates its economic development strategy, we are looking to business, legislative, civic and municipal leaders to help create awareness of the economic potential of the Southwest St. Louis County region, empower planning for economic growth and encourage regionalism," Jim Wright, president/CEO of the Kirkwood-Des Peres Area Chamber of Commerce, stated in a news release.
The event will feature a panel of economic experts from around the state. Sponsors include St. Anthony's Medical Center and the Holiday Inn Route 66.
The cost is $50 per person. Breakfast will be provided from 7:30 to 8 a.m. Register at www.kirkwooddesperes.com by Friday.