South County man charged with statutory rape, and police say he could have more victims
A Lemay man faces charges of statutory rape and sodomy, and police are saying he could have other victims in the St. Louis region after they found pornography of unidentified children in his possession.
David Dockens Jr., 39, of the 1200 block of Covington Manor Lane in Lemay, is charged with one count of second-degree statutory rape and two counts of second-degree statutory sodomy for a sexual relationship he had for years with a girl when she was 14 and 15 years old.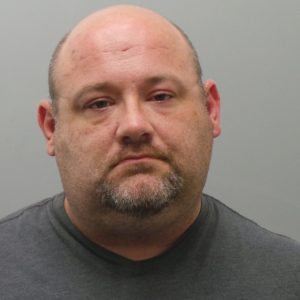 Dockens is being held in jail on $250,000 cash-only bond.
The victim said that she was in a relationship with Dockens for years, starting when she was 14 and they lived in Louisiana. They moved to St. Louis County in 2018, and the relationship continued while she was 15 years old in Lemay. Police said the two are not related.
The victim told police that she and Dockens had sexual intercourse, anal intercourse and that she touched his penis with her hand.
Dockens admitted to the sexual relationship in a recorded phone call, police said.
Later in the investigation, police found child pornography consisting of "numerous" photos and videos on Dockens' electronic devices.
The children victimized in the photos have not yet been identified, and it is possible that they could live in the St. Louis region.
Detectives with the St. Louis County Police Department are asking if anyone believes they or children they know might have been victimized to call 314-615-5370.
The Bureau of Crimes Against Persons' Child Abuse Unit is conducting the investigation.