South County man charged after baby son dies from taking heroin and fentanyl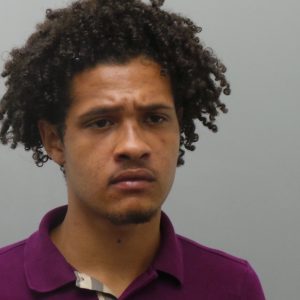 St. Louis County prosecutors charged a South County man with endangering the welfare of a child after the man's baby son died from overdosing heroin and fentanyl.
Taylor Baumer, 20, of the 1000 block of Adworth Drive in Lemay, was charged Tuesday with first-degree endangerment and is being held on $25,000 bond.
Police say that Baumer's child, Carter Baumer, was 9 months old when he died Aug. 15 from overdosing heroin and fentanyl. Taylor Baumer brought the opioids into the apartment and was using them himself. Carter also lived in the apartment.
The baby was not breathing when police arrived, and he was taken to a local hospital, where he died.
Police were initially called to the apartment in August for a "sick case."
Detectives from St. Louis County Police Department's Bureau of Crimes Against Persons are conducting the investigation.
It was the second time in two weeks that county prosecutors issued charges against someone for allowing children to ingest fentanyl.
An 8-month-old boy came close to dying in July at Christian Northeast Hospital after ingesting fentanyl in the 12300 block of Rocket in the North County Precinct area. The baby is still in the hospital receiving treatment for cardiac arrest and brain damage.
Prosecutors charged Portis Williams, 23, of the 2400 block of Belle Glade Avenue in St. Louis with first-degree endangering the welfare of a child and resisting arrest. He was charged Sept. 30.