South County Election Guide 2021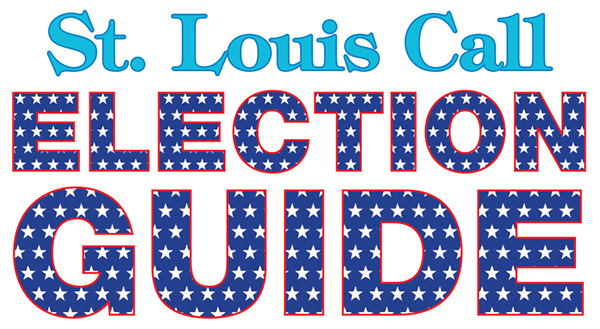 The St. Louis Call has full election coverage for the April 6 municipal election in South County cities and school districts.
You can still vote in person at satellite voting sites through Monday, April 5.
To find your polling place and a sample ballot, click here.
But who will you vote for? Local candidates have answered our comprehensive candidate questionnaires, which cover every topic you could possibly want to know in each race. See below for links to races, their questionnaires and endorsements and then information on the Metropolitan St. Louis Sewer District's bond issue and charter changes.
You can also read our bonus letters to the editor we received about the candidates.

MSD
Real all about MSD's proposals, Proposition Y and Propositions 1, 2, 3, 4 and 5 here
MSD has a bond issue, Proposition Y, on the ballot. Voters will decide how they want to pay for upgrades required by the federal government: Pay as you go, in which case rates will be much higher, or a bond issue, in which rates will still rise but not nearly as much.
Read more about Proposition Y here.
Endorsement: The Call endorses a "yes" vote on Proposition Y and "no" votes on MSD Propositions 1-5.
Mehlville Fire Protection District
MFPD board Treasurer Bonnie Stegman is seeking her fourth term, this time for six years. She is being challenged by former firefighter Fred Baumgarth.
Fred Baumgarth vs. Bonnie Stegman
Questionnaire
Endorsement
Mehlville School District
Proposition S bond issue
Voters will consider Proposition S, a $35 million, 12-cent no-tax-rate-increase bond issue.
Read more about Prop S here, along with its unique origins, why the district wants bond financing and principals talk about what it will do for schools.
Endorsement: The Call endorses Proposition S.
Board of Education
Two candidates, incumbent Tori Behlke and newcomer Patrick McKelvey, are running for two seats. Typically an election would not be held, but because Proposition S is on the ballot, the school board race is also on the ballot too. Read more about the candidates here.
Hancock Place School District
Read about Proposition R, Hancock's no-tax-rate-increase bond issue.
Lindbergh Schools
Two candidates will appear on the ballot for two seats because one candidate dropped out. Read more here.
Crestwood 
Proposition 1 adds a new fee to city code.
Green Park
The mayoral race between incumbent Mayor Tim Thuston and Ward 1 Alderman Michael Broughton is the marquee race in Green Park.
Note for Green Park readers: To read updated information about Michael Broughton, click here. 
Michael Broughton vs. Tim Thuston 
Questionnaire
Endorsement (Note to readers: This includes updated information from the April 1 print version.)
Sunset Hills
Read about the proposal for Prop U here.
Board of Aldermen
All three of the competitive races for the Sunset Hills Board of Aldermen this year are between newcomers to city office, which is unusual.
That makes our questionnaires with all the hard-hitting issues even more important.
Ward 2:
Marie Davis vs. Christine Lieber
Questionnaire
Endorsement
Ward 3: 
Randy Epperson vs. Andrew Tolch
Questionnaire
Endorsement
Ward 4:
Fred Daues vs. Bruce Studer
Questionnaire
Endorsement