Six candidates seeking three seats on Lindbergh school board
Candidates for school board offer views on district issues.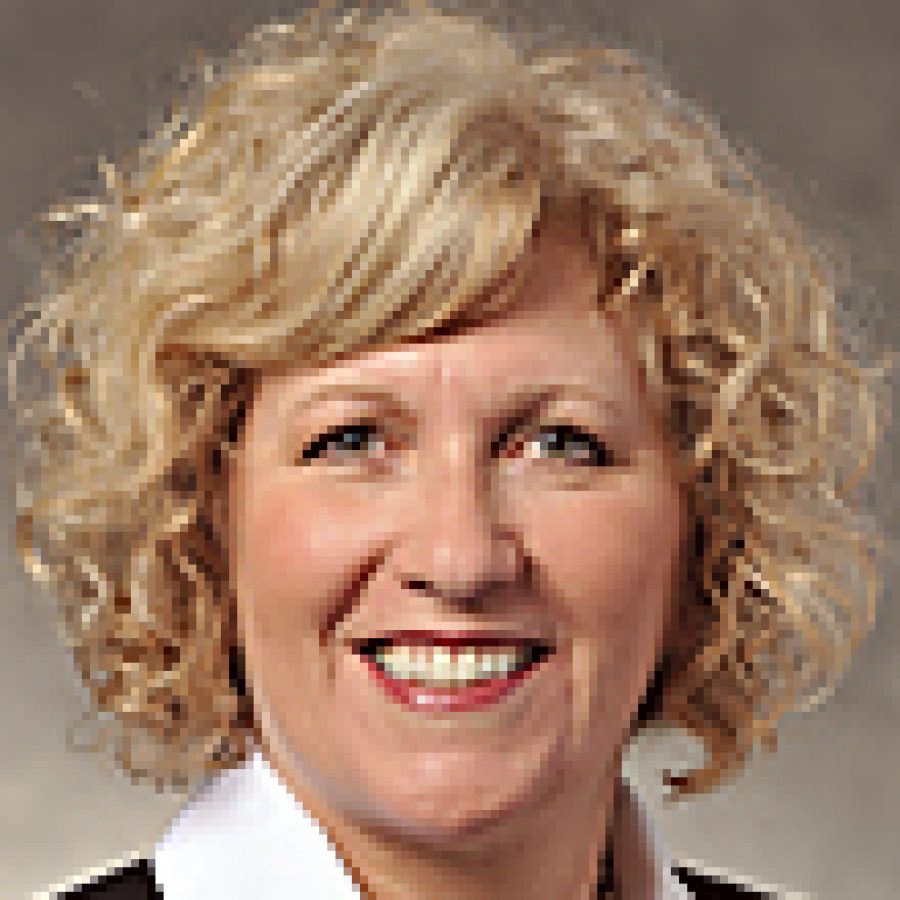 Six candidates are seeking three seats on the Lindbergh Board of Education in the Tuesday, April 5, election.
Seats held by board Secretary Kathleen Kienstra, board Treasurer Mark Rudoff and board member Don Bee that carry three-year terms will be up for election. Also up for election will be a seat vacated earlier this year by Janine Fabick that will carry a one-year term. Larry McIntosh currently is serving in the seat.
Kienstra and Bee have filed for the seats that carry three-year terms. Also filing for those seats are: Vicki Lorenz Englund, Joseph Sartorius, Leslie Weiss and George Rezabek. Rudoff filed for the seat that carries a one-year term.
Missouri law states no school-board election will take place in a district if the number of candidates who file is equal to the number of board seats to be filled by the election. Because he is the only candidate to file for the seat that carries a one-year term, Rudoff's name will not appear on the ballot.
This article will focus on Kienstra, Bee and Englund. The remaining three candidates will be featured next week.
Asked to identify the most important issue in the race, the candidates responded:
• "Financial stewardship of the district resources is the most important issue because we need to preserve the No. 1 rating of the district and keep academic achievement high, even with less money available to the district," Kienstra said.
• "The continued success of educating the students in the district is very important with the current level of funding while not raising taxes," Bee said.
• "Budget: For fiscal year 2013, state funding for education will be in dire straits. There will be no more federal stabilization funds to carry over into the foundation formula. As a result, there will be pressure from formula foundation school districts to alter the formula and take more money away from hold-harmless school districts, such as Lindbergh. We need to plan for this inevitability and form a strategy to educate our legislators and the appropriate committee chairs," Englund said.
Kienstra, 53, 7365 Navarre Circle, Grantwood Village, is an assistant professor and director of the Radiation Therapy Program at St. Louis University, Doisy College of Health Sciences. She and her husband, Mark, have three children attending college.
Kienstra, who was elected to the school board three years ago, said she is seeking re-election because "I am currently serving as secretary of the Board of Education. I have learned so much during my tenure, and have enjoyed serving the community as a Board of Education director; therefore I would like the opportunity to continue my service. With the current financial issues of the district, the Prop R '08 construction projects and boundary redistricting under way, I believe my experience is valuable and my continued service will provide consistency in future decision making …."
Bee, 67, 1321 Park Meadow Lane, Fenton, is a retired Lindbergh educator and coach. He and his wife, Beth, have four grown children.
Bee, who was elected to the school board three years ago, said he is seeking re-election "to continue the tradition to equip, educate and for Lindbergh students to excel."
Englund, 36, 4539 Valmeyer Drive, 63128, is employed by Cassidy Turley and serves as leasing administrator for Edward Jones. She and her husband, Patrik, have two children who attend Lindbergh schools.
Englund, a Democrat, served in the 85th District seat of the Missouri House in 2009 and 2010. She said she is seeking election to the school board because "as a Lindbergh graduate and a parent of two young children in the district, I am most concerned that the excellent education Lindbergh is known for is sustainable. I wish to maintain this high quality for all students. We need to be fiscally responsible with Proposition L funds so we can stretch every dollar to its fullest potential.
"This is a critical time in Lindbergh's history. Never before have we faced both budget cuts from Jefferson City as well as the issue of open enrollment. I believe my knowledge of state government is valuable in making sure Lindbergh is protected from this double threat."
The candidates gave the following responses to a Call questionnaire:
Do you support the newly redrawn elementary-school boundaries and the new middle-school boundaries that have been established?
Kienstra said, "Yes, I support the newly re-drawn elementary school boundaries. The new boundaries are part of the strategy to give every child the greatest opportunity to learn and reach their individual potential. An important component of this strategy is to have the smallest possible class size in every classroom, and thereby give each child the greatest amount of individual attention from the classroom teacher, teaching assistants, reading and math specialists and other support staff at the elementary school. The redrawn boundaries place every child in the best possible learning environment …
"These boundaries were drawn by the Lindbergh Schools Parent Boundary Committee that included one parent each from Crestwood, Long, Sappington, Kennerly, three from Truman — east-west-south — three from Sperreng Middle — east-west-south — Dr. Jen Tiller (principal of Sperreng), Brian McKenney (director of elementary education) and three school board members. They worked tirelessly to ensure that everyone's voices were heard and that guiding principles were met.
"As Assistant Superintendent Pat Lanane stated, these (goals) were to 'disrupt as few student assignments as possible' and to 'create elementary schools with a comparable range of percentage capacity … and middle schools with similar enrollment numbers to ensure equitable programs and services."'
Bee said, "As a member of the board, I served on the Board of Education Subcommittee Boundary Redistricting. The Boundary Redistricting Committee worked diligently to bring a plan together to benefit all areas of the district. Because of the new boundaries, the elementary schools are approximately equal in enrollment as well as the two middle schools."
Englund said, "I support the newly re-drawn elementary-school boundaries but understand there were some stumbling blocks during the process. I believe a better job could have been done to inform parents most affected by the changes and to make them feel more a part of the process."
Do you support the district's Performance Based Teacher Evaluation program?
Kienstra said, "Yes, I support the district's Performance Based Teacher Evaluation program."
Bee said, "Yes."
Englund said, "I support the Lindbergh School District's current teacher evaluation program."
How did you vote on the district's Proposition L that was on the November ballot?
Kienstra said, "I voted in favor of Prop L."
Bee said, "I voted yes for Prop L. I thought it was imperative that this proposition pass to continue to move the district forward."
Englund said, "I voted in favor of Proposition L because I understood the needs of the district, how the funds would be spent and am confident in how Lindbergh has handled its money in the past. I wish the proposition would have been proposed at a less strenuous economic time. I also want to ensure that Proposition L funds are spent wisely and pledge to work diligently to make sure taxpayer dollars are spent responsibly."
Do you believe Lindbergh Schools is moving in the right direction?
Kienstra said, "Yes, Lindbergh Schools is absolutely moving in the right direction."
Bee said, "Yes. Lindbergh's high test scores and the No. 1 ranking in the state of Missouri as well as the second lowest tax rate in the area gives evidence to our direction."
Englund said, "Lindbergh seems to be on the right track to stay a tier-one school. We have dedicated staff, administrators, parents and students. We need to never lose sight that we are very lucky in this respect and that every other school district in the state wants what we have.
"As a board member, I will make it my priority to always keep the big picture in mind, treat our teachers with respect and be sure that our students have the tools they need to succeed."
Are you satisfied with the leadership of Superintendent Jim Simpson?
Kienstra said, "I am very satisfied with the leadership of Superintendent Jim Simpson. He is a gifted leader who has distinguished himself in K-12 academic performance and in K-12 district finances. Dr. Simpson promotes an understanding of school/community cultures and he promotes and expects a school-based climate of tolerance, acceptance and civility. Dr. Simpson's administration invites committees of community residents to examine major issues and these committees propose their recommendations directly to the BOE."
Bee said, "Yes. Again being the No. 1 school district in the state is an indicator of his leadership."
Englund said, "I am satisfied with the leadership of Dr. Jim Simpson. I would like to see more of an open mind in regards to open communication and problem-solving; however, I am happy to welcome Dr. Simpson to the Lindbergh community."
If additional revenue is needed for the operation of the school district, what would you propose as a board member to obtain that revenue?
Kienstra said, "If additional revenue is needed, there must be a change in the state funding formula to 'hold-harmless' districts, including Lindbergh. Another option would be to follow the process that has been so successful for Lindbergh in the past, which is forming committees that include parents, administrators and school board members to examine revenue sources and propose solutions to the issue."
Bee said, "Examine all programs and any that are not producing results, look to change these programs that would not impact our test scores. Any new program spending should be coupled with an equal reduction in spending."
Englund said, "Luckily, the Lindbergh School District has been managed in a fiscally responsible way. I believe we are already trimming the budget, as needed, to account for revenue shortfalls.
"If we end up needing additional revenue, I believe we should inventory all surplus equipment and be more aggressive with selling excess district property to the highest bidder. This might be a good project for LHS marketing or business classes, as they could use the Internet as a vehicle for such commerce."
Is the school district doing enough to meet the mandates of the federal No Child Left Behind Act?
Kienstra said, "Yes. Lindbergh is spending its own money to fund NCLB. Student academic achievement is exceptional in the Lindbergh Schools."
Bee said, "Yes. The Lindbergh School District is continuing to make strides to meet the mandate of No Child Left Behind. The after-school instruction, class reduction, grade-level reading instructors, math instructors and math coaches are just a few of the programs that have been implemented.
"This has led to 10 consecutive years of Distinction in Performance Awards. Although we have had to make cuts, teachers have stepped up to meet the mandates."
Englund said, "Yes, I believe the Lindbergh School District is adequately meeting the mandates of the No Child Left Behind Act."