Shrine of St. Joseph location of wedding for Buerke, Valko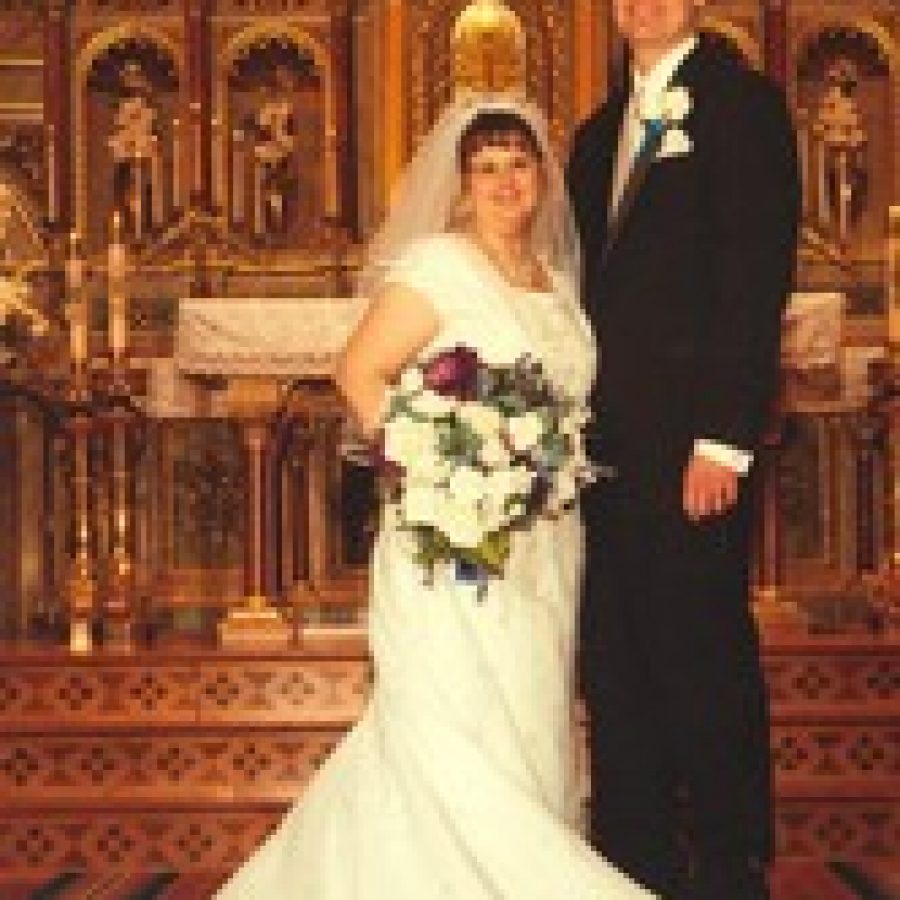 Bernadette Buerke and Steve Valko were married Sept. 8 during a Nuptial Mass at the Shrine of St. Joseph in St. Louis.
The bride is the daughter of Eugene and Rosemary Buerke of Oakville. She is a cum laude graduate of Alvernia College in Reading, Pa., with a degree in occupational therapy. She is employed by Supplemental Health Care.
The groom is the son of Dr. Robert Valko of Festus and Nancy Scannell of the Central West End. He is a 2001 graduate of the University of Missouri-St. Louis and received his master's degree in accounting in 2002. He is employed by Express Scripts.
The matron of honor was Barbara Stephen. Bridesmaids were Joy Valko and Katie Ryan.
The best man was Roger Mathews. Groomsmen were Greg Morelli and Tim Powers.
U.S. Marine Maj. Benedict Buerke and Kevin Scannell were ushers.
The flower girl was Grace Buerke.
A reception was at Orlando's on Watson Road.
The couple reside in Oakville.