Senior complex, Hobby Lobby variance become issues in county executive race
Dooley declines to answer Hobby Lobby bill questions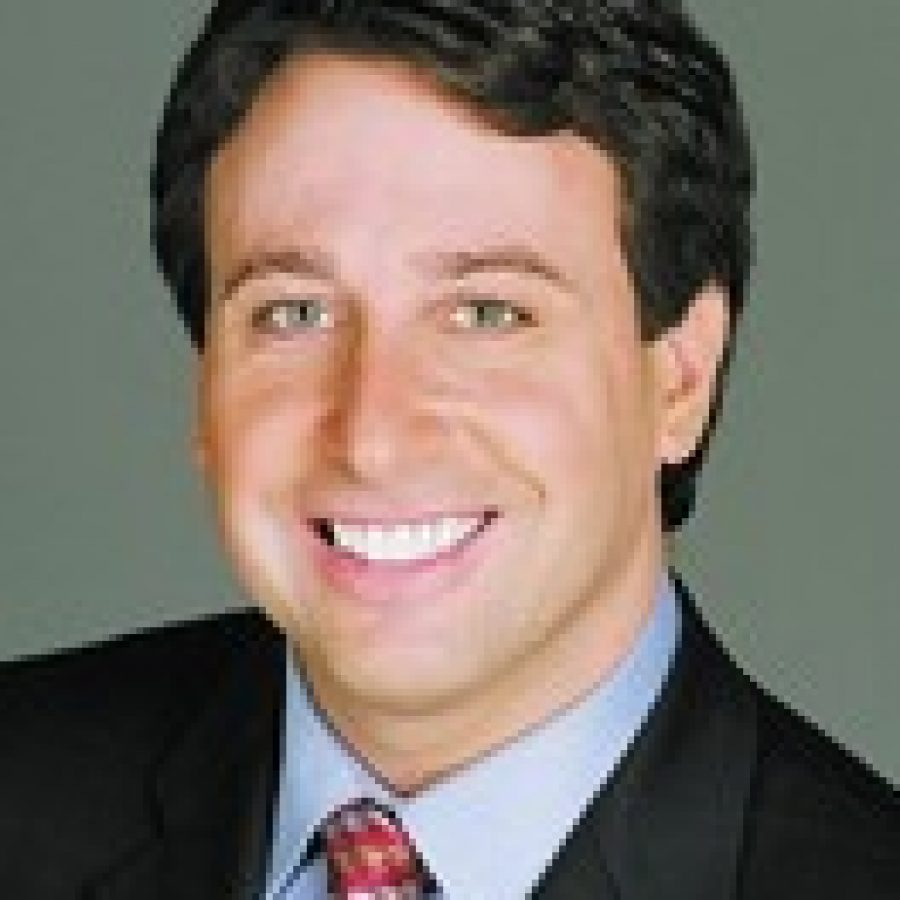 With Tuesday's primary for county executive approaching, the senior housing complex that saw a groundswell of opposition in Oakville last year has become a campaign issue, along with a zoning variance for a new south county Hobby Lobby.
In what became just the latest salvo in the increasingly negative primary showdown between County Executive Charlie Dooley and 6th District Councilman Steve Stenger, D-Affton, Dooley began running a television commercial July 21 that labeled Stenger as "anti-senior" for convincing the County Council last summer to send the approved zoning for the federally subsidized Telegraph Road senior housing complex constructed by National Church Residences, or NCR, back to the county Planning Commission for reconsideration.
Stenger "turned his back on our elderly neighbors … upon hearing the concerns of a few outspoken residents," Dooley's campaign said when it released the ad. "Once again, Steve Stenger would rather do what is politically expedient than what is right."
In a statement responding to the ad, Stenger's campaign did not address the Oakville development directly, but disputed Dooley's contention that he wants to take housing away from senior citizens, who comprise a large voting bloc.
"I figured this was going to come back, that this would come out somehow in this campaign," said Cindy Pyatt, who led the opposition to the complex next door to the preschool she owns, the Goddard School, and said she never knew it was going to be built directly next to her building until construction started, a year after zoning was approved.
"For us, it was never about the seniors," she added. "For us, our argument this entire time has just been that the building is just too big for the lot of land, and that we didn't get notified. It was never who they are or what they were — ever. It's just a fact of the proximity."
Dooley sent a representative rather than personally attending any of the series of town-hall meetings held last year where Oakville residents — many of them senior citizens themselves — turned out by the hundreds to register their anger that they did not receive zoning notifications about the three-story, 45-unit senior apartment complex on a 1.44-acre lot at 6050 Telegraph Road.
At a meeting that drew roughly 1,000 residents to Oakville High School, Stenger announced that he would sponsor a council resolution for the Planning Commission to reconsider the project's zoning. The commission voted 6-1 not to revert the rezoning of the site, and the rezoning effort stalled last fall at the council when Stenger could not get enough votes to overturn the panel's recommendation.
NCR has officially named the apartment complex National Church Residences Telegraph Road. It opened June 20 and all 45 of its senior apartments are completely full, NCR spokeswoman Karen Twinem told the Call.
The day after Dooley's campaign released the Oakville commercial, his campaign tweeted a picture of zoning variance legislation sponsored by Stenger for a new Hobby Lobby set to be built in his district at the intersection of Lindbergh Boulevard and Interstate 255, the former site of Motel 6.
The campaign posted a picture of the legislation on Twitter, highlighting the words "parking reduction" and "Hobby Lobby," and asked why Stenger would support legislation favorable to the craft store.
"Steve Stenger pushing parking reduction to save Hobby Lobby money," Dooley's campaign tweeted. "Why should women trust him?"
Hobby Lobby won a U.S. Supreme Court case handed down in June, in which the craft store's owner argued that the company should not have to provide contraception to employees under the Affordable Care Act because of the owner's religious objections.
At the site's original public hearing April 14, Brandon Harp of Civil Engineering Design Consultants told the planning panel that developer Lormill LLC did not yet know what tenant would be on the site, but if the site were all retail, Lormill might be back to ask for a 20-percent reduction in parking. When Lormill made the request for less parking for the new Hobby Lobby in June, the county Department of Planning recommended the change, which was granted 8-0 by all the members of the Dooley-appointed Planning Commission July 7.
When Stenger responded to the issue during the July 22 council meeting, he directly asked Dooley if the county executive had a problem with the zoning change, which was recommended by his appointees and a department he oversees.
"Mr. Stenger, that's in your district, you need to address it," Dooley told Stenger.
"Well, actually I don't, because that's in your department, and earlier today, your campaign … said that I was anti-woman because you requested that this be submitted to my district," Stenger replied.
Asked about his campaign's tweet after the council meeting, Dooley said he reviews all ordinances to see if he should veto them, but he declined to speak about the matter or who tweets for his campaign because they were campaign issues.
He answered a separate question about the campaign, but then again declined to address the Hobby Lobby allegation. He did, however, agree with his campaign's allegation that Stenger is against women.
"I probably do (think Stenger is anti-woman)," Dooley responded, also referring to an earlier ad that focused on comments Stenger, an attorney, made in reference to sex-trafficking victims of a client. "Yes, I do."
Stenger called the Hobby Lobby campaign tactic a "sign of desperation" for Dooley.
"The Dooley campaign must have seen 'Hobby Lobby' and thought, 'Oh, what a great buzzword to try to go and try to demonstrate in some way that Steve Stenger is now anti-woman,' because we're going to try to deal with a zoning issue in St. Louis County that would be absolutely illegal to deny?" he said. "This is a simple zoning matter that is essentially being proposed by the county executive … This is absurd."
The parking reduction request was "totally normal" for the planning panel, said Planning Commission Chairman Wayne Hilzinger, an Oakville resident who has spent decades on the panel that governs land use in the county.
As far as a member of the council refusing to introduce zoning legislation because her or she had a difference in political opinion with a business owner, Hilzinger said he never knew of that happening in the county, either — and it would be illegal.
"I've been there almost 20 years, and I've never seen that happen," he said. "You have to have some grounds to deny someone, and not just because you don't approve of their business."