School board selects MSBA for superintendent search
Former administrator to lead search for new Mehlville leader
The search for the next Mehlville superintendent is officially underway after the Board of Education selected a former district administrator to conduct the search.
The board voted 5-2 Oct. 23 to select Missouri School Boards' Association, or MSBA, consultant Brent Underwood for the search, with Secretary Lori Trakas and board member Samantha Stormer dissenting. The two preferred Chicago-based search firm PROACT, one of four firms the board heard presentations from over the summer.
With a search consultant in place, board President Ron Fedorchak estimated that Mehlville might have its new superintendent under contract by February.
"It's my honor and privilege to be considered to come back to work in a place that has so many great memories for me," former Mehlville administrator Underwood said during his presentation.
It was the first time the board heard directly from Underwood, since he did not give MSBA's first presentation to the board in July. The board heard from search firms PROACT and School Exec Connect in June and Ray and Associates and MSBA in July. Costs for the four firms — excluding travel and advertising, which are extra — ranged from $15,000 for PROACT to $19,500 for School Exec Connect, with MSBA basing their fee on 8 percent of the first year's salary for the superintendent.
At salary of $190,000, that would equal $15,200.
MSBA also offers a discounted rate for interviewing internal candidates, noted board member Larry Felton, who is the vice president of MSBA.
The most obvious internal candidates for the superintendent's position at Mehlville include longtime Assistant Superintendents for Supervision of Schools Lisa Counts and Brian Lane, Assistant Superintendent for Curriculum, Assessment and Professional Development Tina Plummer and Executive Director of Student Services Jeff Bresler.
Over the past five years, Underwood has conducted 12 superintendent searches and is currently conducting the search for the Fox School District.
Although the superintendent-search discussion was originally scheduled to take place after public comments, the board voted to move it up, ahead of public comments. During public comments, Lemay Republican Township Committeeman Alan Leaderbrand said that if the public comments had preceded the vote, he would have asked Felton to step aside.
"Since Mr. Felton is vice president of MSBA, I believe at a minimum he should recuse himself from the vote on the selection of a search firm because of his potential conflict of interest," he said. "I also believe he should have recused himself from all discussions related to the search firm. He was adamant, he was really pushing (for MSBA), and to me it's a conflict of interest. I really think you should take another vote without Mr. Felton, but since the vote's been taken, it's a moot point."
"The bottom line is there was no need for me to recuse myself because I have no influence over the search process, absolutely none," Felton said during board member comments later in the night.
Asked by the Call why not abstain just to avoid the appearance of a conflict, Felton said, "I don't think there's even an appearance (of a conflict). Because if there were, the people at this table would have called me out and asked me to, so my peers trust me."
About the Writer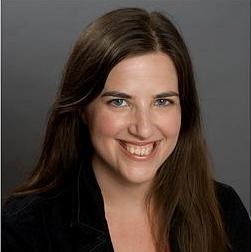 Gloria Lloyd, News Editor
Gloria is the editor of The Call. If you have any thoughts or suggestions for coverage, email her at glorialloyd@callnewspapers.com.