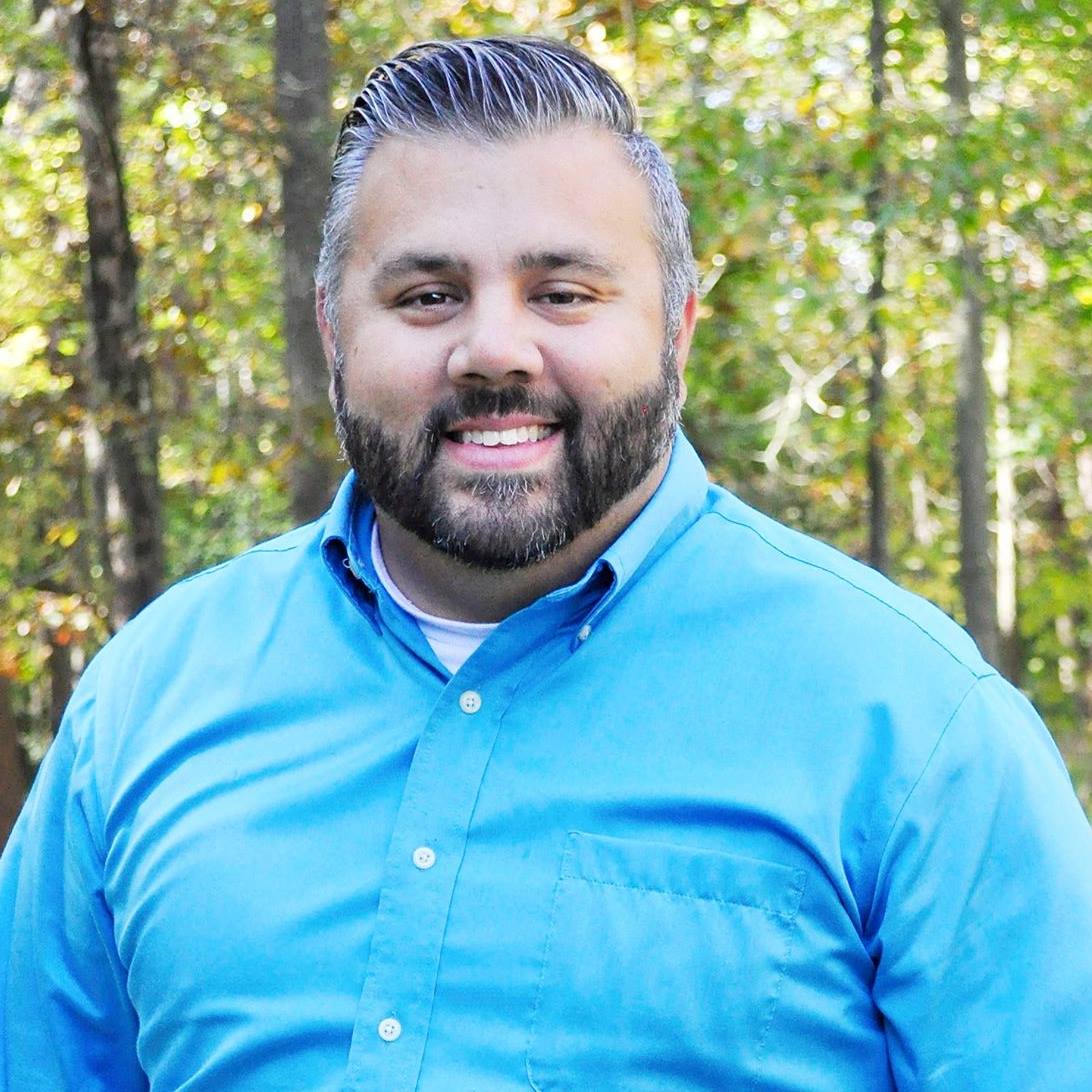 A Lindbergh Board of Education member since 2017, Matt Alonzo will remain on the board for at least three more years, after being reelected in the April municipal elections.
Alonzo was reelected alongside incumbent Christy Watz and newcomer Andrew Lawson in a field of five candidates for three open seats.
Alonzo, a teacher in the Parkway School District, has three children who attend Lindbergh schools.
Alonzo said that serving on the Board of Education has helped him grow as a teacher.
"Serving on the board has provided me with a valuable opportunity to gain a deeper understanding of the decision-making processes that impact a diverse population of employees and students," Alonzo said. "Although the two districts may have their differences, one thing remains constant: both districts prioritize the well-being of students in every decision they make."
Alonzo said that both his teaching position and board position share one common goal: doing what's best for students.
"With my background as a teacher, I contribute my unique experiences to the Lindbergh board, ensuring that every decision made is driven by the best interests of Lindbergh students," he said.
While some may think that working for one district as a teacher and serving on the school board of another could possibly be a conflict of interest, Alonzo feels it's been nothing but a positive for him.
"I view my role as a teacher in Parkway as complementary, rather than conflicting, with my position on the Lindbergh Schools board," he said. "Serving on the board has actually enhanced my teaching abilities, as it has provided me with valuable insights and knowledge that I can bring back to my classroom. Moreover, my teaching experiences offer a unique perspective that allows me to contribute in ways that others may not be able to on the board."
Alonzo also feels that the diversity of the school board is a great asset for Lindbergh.
"Having a diverse range of board members with various professional backgrounds is essential in fostering a well-rounded Board of Education," he said. "Each member brings a unique viewpoint and expertise, creating a dynamic environment that encourages multiple perspectives. This diversity of backgrounds enhances the board's ability to make informed decisions that benefit the entire student body and the educational community as a whole."
One area of education that Alonzo has been outspoken on is that state testing should be stopped. This topic has been hotly contested among educators, administrators, and community members in districts throughout the state.
"State testing and rankings have been a topic of debate during the previous two school board elections. The current accountability model, which relies on APR scores, has been criticized for its emphasis on accountability rather than student-centered outcomes," Alonzo said. "However, I am pleased that Lindbergh is taking a proactive approach by actively participating in the Missouri Success-Ready Students Network. This collaborative effort involves working alongside a diverse group of school districts to develop a more comprehensive and effective system for measuring student growth and achievement."
The Missouri Success-Ready Student Network is an initiative to encourage and support a long-term transition to competency-based learning in public schools, including new state testing and accreditation.
"Our district's involvement in this network demonstrates our commitment to ensuring that every student is well-prepared for success in college, career, and life," he said. "We are proud to be at the forefront of this initiative and believe it will lead to a more holistic and student-centered approach to evaluating educational outcomes. The board is enthusiastic about this opportunity and eagerly anticipates the impact our contributions will have on the state level."
By collaborating with other educational stakeholders, Lindbergh aims to reshape the
accountability system into one that focuses on the individual learner. 
"This learner-centered approach takes into account the unique needs and aspirations of students, providing them with the necessary support to thrive academically and holistically," Alonzo said. "Through their involvement in this network, Lindbergh is committed to shaping a system that aligns with the goals of student success and sets a positive precedent for educational institutions across the state."
Another topic that Alonzo supports is standards-based grading. Standards-based grading offers an alternative approach to traditional grading methods, aiming to assess students' mastery of specific learning standards or objectives. To effectively implement this approach, it is crucial to have clearly defined and measurable learning standards. By doing so, ongoing assessment and feedback can take precedence over relying solely on high-stakes exams or assignments.
Alonzo admits that in order for standards-based grading to work, there must be a clear, open line of communication between all those involved.
"Maintaining clear and transparent communication is vital," he said. "This ensures that students have multiple opportunities to demonstrate their mastery of the standards, acknowledging that the learning process often involves setbacks and failures that promote grit and perseverance."
Alonzo said that using SBG at the high school level allows educators an opportunity to measure the growth of students.
"The implementation of standards-based grading in high schools allows educators to provide a more accurate and comprehensive understanding of student learning and growth," Alonzo said. "It fosters the development of a deeper understanding of the subject matter among students and encourages a focus on continuous improvement rather than a fixation on grades alone."
As a teacher, Alonzo has seen firsthand how the teacher shortage has affected some districts, but luckily, Lindbergh has avoided the problem for the most part.
"When I was initially elected to the board six years ago, this issue was a significant concern within the Lindbergh community. However, since the appointment of Superintendent Tony Lake, the district has made remarkable progress," he said. "For instance, the starting salary for first-year teachers has risen substantially, from $39,234 to $44,000. … These salary enhancements were made possible by maximizing the budget and improving operational efficiencies."
Alonzo credits this increase with keeping teachers in the Lindbergh district.
"The significant pay raise has resulted in a notable reduction in the number of teachers leaving Lindbergh for other districts in the region," he said.
Alonzo added that he welcomes conversations with community members about anything going on in the district.
"Our community boasts a remarkable array of dedicated students and staff who invest their time and energy into a wide range of outstanding activities and events. I genuinely value engaging in conversations with community members about their experiences within the district," he said. "I approach all concerns with an open mind, and I take great pride in doing everything within my capacity to contribute towards making our district an even better place to learn."