Schartner's compromise on class-ranking system OK'd
Old ranking system remains for those who started under it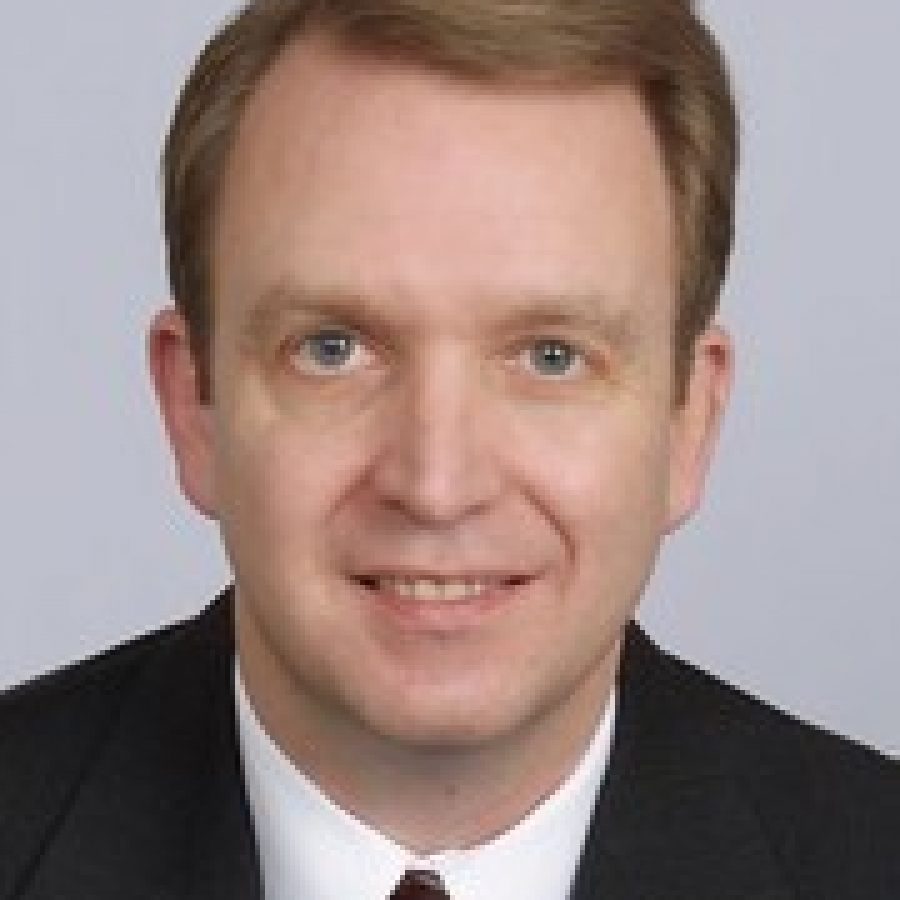 After months of discussing whether to abolish the class-ranking system of valedictorian and salutatorian in favor of a cum laude system, Mehlville Board of Education members settled on a compromise that addresses critics' most immediate concerns.
The board unanimously voted at its Aug. 10 meeting for a compromise suggested by board member Kevin Schartner that the district bolish rank at Oakville and Mehlville high schools, beginning this fall with the incoming freshmen of the Class of 2021.
But the district will keep valedictorian, salutatorian and class rank for the next three years for students who started under the previous ranking system, which incorporated valedictorians and cum laude designations.
The move is designed to open up more top students to scholarships, especially a popular one offered by the University of Missouri at Columbia that only considers the top 10 percent of a class if a school ranks but opens up to more students above a 4.0 grade-point average, or GPA, if a school doesn't rank.
However, top-ranked incoming Oakville High seniors said they felt the uncertainty surrounding the change hurt their chances while applying for colleges this fall.
The policy had three components: class ranking; when to start any changes to ranking; and equalizing honors standards between the high schools, which had been different. Oakville High awarded students the top honor of summa cum laude if they achieved a 4.1 GPA, while Mehlville High used a 4.0 standard.
The latest version of the policy adds a requirement that to attain summa cum laude, a student has to take at least three Advanced Placement, or AP, or college-credit classes.
Sandy Roeger is the parent of an OHS senior who is in line to lose out on scholarships under the old ranking system.
"I speak for her as well as the multitude of students that do not realize the harm being done to them by the class-ranking system," Roeger said. "It hurts no one and potentially helps hundreds. Don't cost students thousands of dollars to help four."
The problem is that whether the policy changes or not, some students lose, Schartner said.
"The policy we're considering appears to help one group of students and hurt another," he said. "I don't feel I have clear evidence of which way would be better to go … I don't know that we have a total win-win scenario."
But the compromise was the best the board could do under the circumstances, board member Jamey Murphy said.
"It's as close to the middle road as I think we can physically find, so thank you, Kevin," Murphy said.
Based partly on media coverage that implied that students would not be sorted into order for awards at all, some residents viewed the decision as symptomatic of an "everybody-gets-a- trophy" mentality that they see as prevalent in today's society.
But board members fought back against that characterization.
"The comments about giving everyone a trophy amaze me," board President Samantha Stormer wrote on Facebook. "The change was because we are actually harming some high-achieving students and preventing them from getting scholarships.
"If the notion of 'everyone gets a trophy' means more kids can actually go to college on scholarships opposed to parents having to pay or student loans, then I'm OK with everyone getting a trophy. When you don't have a ranking school, a college looks at your core class GPA. Keep in mind, we offer more AP and dual credits than other high schools, so colleges have to look deeper than just a rank."
Equalizing the playing field for honors at both high schools was also an important step, and honorees still have to achieve a 4.0 GPA, which due to weighted grades would not necessarily mean that they received all A's.
"With this change you still have to achieve perfect, so how are we giving trophies to everyone?" Stormer said. "Because we don't tell kids what number they are ranked but still expect them to achieve perfect or above is now giving everyone trophies?
"You are still required to be perfect, otherwise you don't get honored. So how this is dumbing down kids or how this is giving everyone a trophy is beyond me."
With one exception, the students who lined up at meetings this summer to object to the policy were all from OHS.
They objected to the policy recommended by the Policy Committee, which would have allowed the schools' top two students to know their rank, but no one else, for the next three years.
Students who are not ranked in the top two like Emma Mueller said they want the rank they've worked hard for to appear on their transcripts. Since college applications opened in August, some top-ranked students could have already submitted applications with their rank listed.
"It will potentially jeopardize scholarships and opportunities that we have been working toward for years," Emma told the board.
Board member Peggy Hassler had an excused absence from the meeting.