Sanibel, Fla., site of wedding ceremony for Hoffman, Weber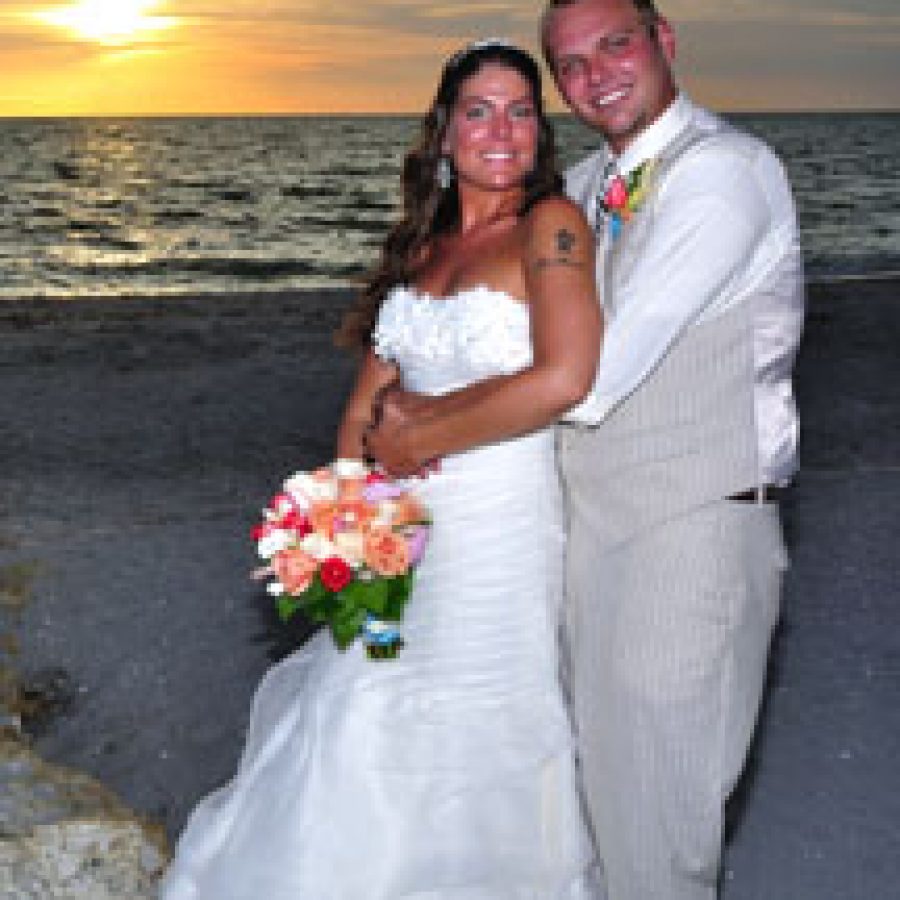 Michelle Hoffmann and Chad Weber exchanged their wedding vows Aug. 5 at Sanibel, Fla.
The bride is the daughter Bill and Charlotte Hoffmann of St. Louis.
The groom is the son of Michael and Tina Weber of St. Louis.
The maid of honor was Kristen Schaub of St. Louis.
Bridesmaids were Jessica Ellebracht and Jessica Matlock.
The best man was Matt Moss of St. Louis.
Groomsmen were Jason McGaughey, Mark Weber and DeShawn Hoffmann.
The flower girl was Briana Collins.
A reception was at Andre's Banquet Facilities in south county.
After a honeymoon trip to Hawaii, the couple moved to Oakville.