Ryan's election clear sign voters supporting reform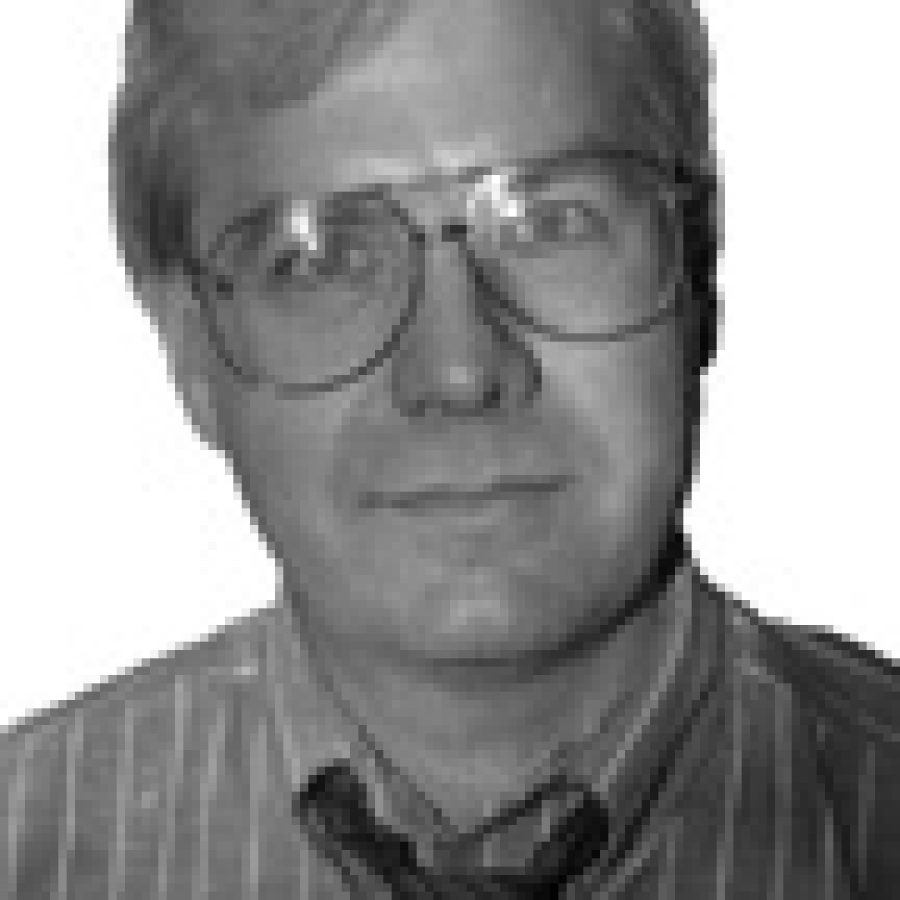 The write-in campaign mounted by Dennis Skelton against Ed Ryan for a seat on the Mehlville Fire Protection District Board of Directors essentially amounted to a referendum for the reforms enacted by Aaron Hilmer and Bonnie Stegman.
From the results of the April 3 election, it's clear that an overwhelming majority of Mehlville Fire Protection District voters agree with the reforms that have been enacted by Mr. Hilmer and Mrs. Stegman since they were elected to the Board of Directors in April 2005.
Mr. Hilmer and Mrs. Stegman ran a reform campaign, pledging to eliminate fiscal waste and roll back a 33-cent tax-rate increase, Proposition S, that voters had approved in November 2004. Since they took office, the board twice has rolled back the district's tax rate.
In fact, Mehlville's tax rate of 69.8 cents per $100 of assessed valuation is the lowest of any fire district in St. Louis County.
For the board seat being vacated by Dan Ottoline Sr., Mr. Ryan defeated Mr. Skelton by an even greater margin of votes than those that swept Mr. Hilmer and Mrs. Stegman into office two years ago. Mr. Ryan received 67.67 percent of votes cast while Mr. Skelton received 32.33 percent of votes cast.
Union employees endorsed Mr. Skelton while Mr. Ryan was supported by Mr. Hilmer, who serves as board chairman, and Mrs. Stegman, who serves as board treasurer.
Both Mr. Skelton and Local 1889 President Bob Strinni told the Call they were pleased with the number of write-in votes cast last week, saying union employees are getting their message out about the state of the district.
Given Mr. Ryan's margin of victory, we don't believe that to be the case. It certainly wasn't lost on us that many of the same people who blindly supported the Mehlville School District's failed 97-cent tax-rate increase in February 2006 just as blindly supported Mr. Skelton's write-in bid.
We're still not sure what Mr. Skelton would have brought to the table as a member of the fire district Board of Directors and most likely neither did many of the cliff jumpers who mistakenly believed a vote for Mr. Skelton was a vote against Mr. Hilmer.
The fact of the matter is not a single Local 1889-endorsed candidate sits on the Board of Directors — a stark contrast to just two short years ago.
Given that, we believe it's high time that Local 1889 members take a different approach with the board. We believe it's time to drop the lawsuits and actually start working with board members.
In today's Call, Mr. Hilmer states he is willing to work with Local 1889 employees. We believe they should take Mr. Hilmer up on his offer.
Just consider the South County Fire Alarm Association. Though SCFAA employees — with the exception of the general manager and assistant manager — are members of Local 1889, changes proposed by Mr. Hilmer and Mrs. Stegman have received a different reception there.
For example, the SCFAA board voted in January 2006 to change the association's primary pension plan for employees from a defined-benefit plan to a defined-contribution plan.
In June, the SCFAA board voted to enhance the supplemental 457 deferred-compensation pension plan for employees. An amendment adopted calls for the SCFAA to match contributions equal to half an employee's elective deferrals for up to 4 percent of that employee's compensation.
Furthermore, the SCFAA board voted in October to approve a memorandum of understanding that provides across-the-board salary increases of 2 percent this year for SCFAA employees.
Given the fact that two of the three SCFAA board members are Mr. Hilmer and Mrs. Stegman, perhaps Local 1889 firefighters and paramedics should change their tune — and their union leadership.
For example, Local 1889 President Bob Strinni states in a letter to the editor regarding this newspaper's coverage of the district: "Stories about increases in services, salary and benefits of employees or reductions in tax rates have been greatly exaggerated and have the readers totally confused as to what the real issues that are going on within the district."
We disagree. We give residents much more credit than Mr. Strinni does. Voters support the reforms enacted by Mr. Hilmer and Mrs. Stegman and agreed that Mr. Ryan will help continue those reforms. Even if Mr. Skelton's name had been on the ballot, we believe voters would have chosen reform over a union-endorsed candidate.