Roby appoints Minor as new Crestwood alderman
Aldermen vote unanimously to OK Minor's appointment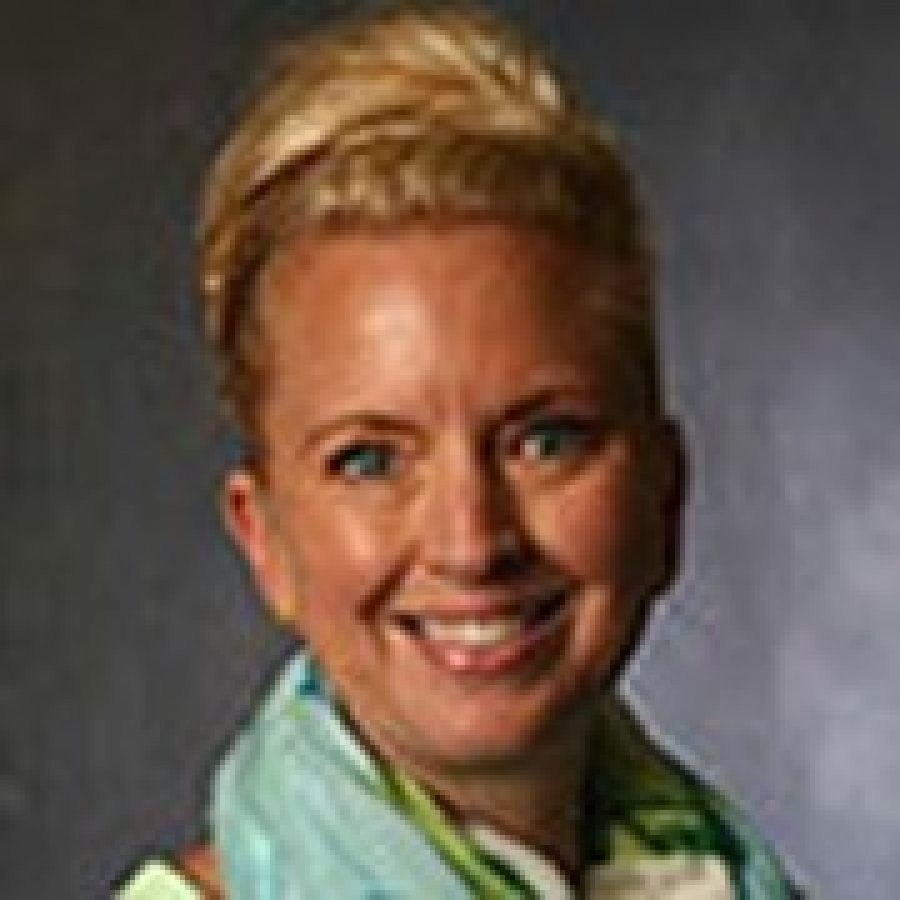 A former candidate for the Crestwood Board of Aldermen was appointed last week to fill the Ward 4 seat vacated by former Alderman Mike Tsichlis, who resigned May 12.
Mayor Gregg Roby appointed Cindy Minor, 50, 8831 Fox Park Drive, to the open position. Aldermen voted unanimously May 19 to approve Minor's appointment.
Minor joined three other candidates — Tsichlis, Timothy Anderson and Richard Rutledge — in seeking the Ward 4 seat in 2013. The position was then held by the late Ward 4 Alderman John Foote, who stepped down from the board.
Anderson came in second behind Tsichlis by seven votes. In a race against former Ward 4 Alderman Deborah Beezley for the other Ward 4 seat last month, Anderson was also elected to the board.
A graduate of Lindbergh Schools, St. Louis Community College-Meramec, Webster University and Washington University, Minor works at Washington University.
Roby said, "… The reason for the meeting tonight is for the appointment of a replacement for Mr. Tsichlis in Ward 4, who has moved from the city. This appointment is being made in conjunction with orientations that are being conducted and trying to get this person on board so that they can participate in the redevelopment discussions that we have here within the city. So without further ado, I'd like to appoint Cindy Minor …"
The mayor noted that Minor previously sought the Ward 4 aldermanic seat "and has offered to volunteer on occasion for different boards and commissions here within the city. As a result of Mr. Tsichlis' leaving, there were several people that I contacted regarding this position and after due consideration, I decided that I would like to recommend Miss Minor for this …"
Roby then asked aldermen if they had any questions for Minor.
Board President Mary Stadter of Ward 2 said she did not have any questions, "but I did just want to say welcome. Hopefully, everything gets approved this evening. Cindy ran at the same time that I ran originally, along with (Ward 3 Alderman) Grant Mabie, and it's terrific that it looks like we will all three get a chance to serve together.
"And I'm delighted to see that you stuck with the city after not being successful in your campaign and continued to volunteer and be involved. So kudos. Thank you."
Minor said, "Thank you, Mary. I appreciate it. It's very nice to know that even if you lose, you still get a second chance."
Ward 1 Alderman Darryl Wallach asked Minor to tell the board about herself.
Minor replied, "Vocationally, I'm currently working for Washington University with the Olin Business School. I have been newly appointed as the operations and program manager for the Center for Customer Analytics and Big Data, as well as the operations manager for our new Small Business Initiative for the Olin Business School, working with corporate relations in the dean's office …"
In a statement she released in 2013 when seeking the Ward 4 seat, Minor wrote, "As alderperson for Crestwood, my overall focus would wrap around revenue generation and the implementation of a balanced and equitable budget. Not only are these two issues integrally entwined, but by their inherent definitions will include a broad spectrum of issues.
"The most obvious, of course, are the development plans for Crestwood mall. I would be willing to lend my support toward projects which have the best interest of Crestwood, as the end goal. This could include the use of tax tools, such as TIF (tax-increment financing) monies; there are times when an individual, organization, or municipality must spend money to make money. However, this would not be a gift given lightly or without careful consideration of the developer's contributions, which would include but not be limited to short- and long-term construction goals, environmental concerns, parking and traffic and leasing."
Minor will serve the remainder of Tsichlis' term, which expires next April.