Returning players give head start to '12 Lindbergh High softball team
Lindbergh High softball team will be swinging for success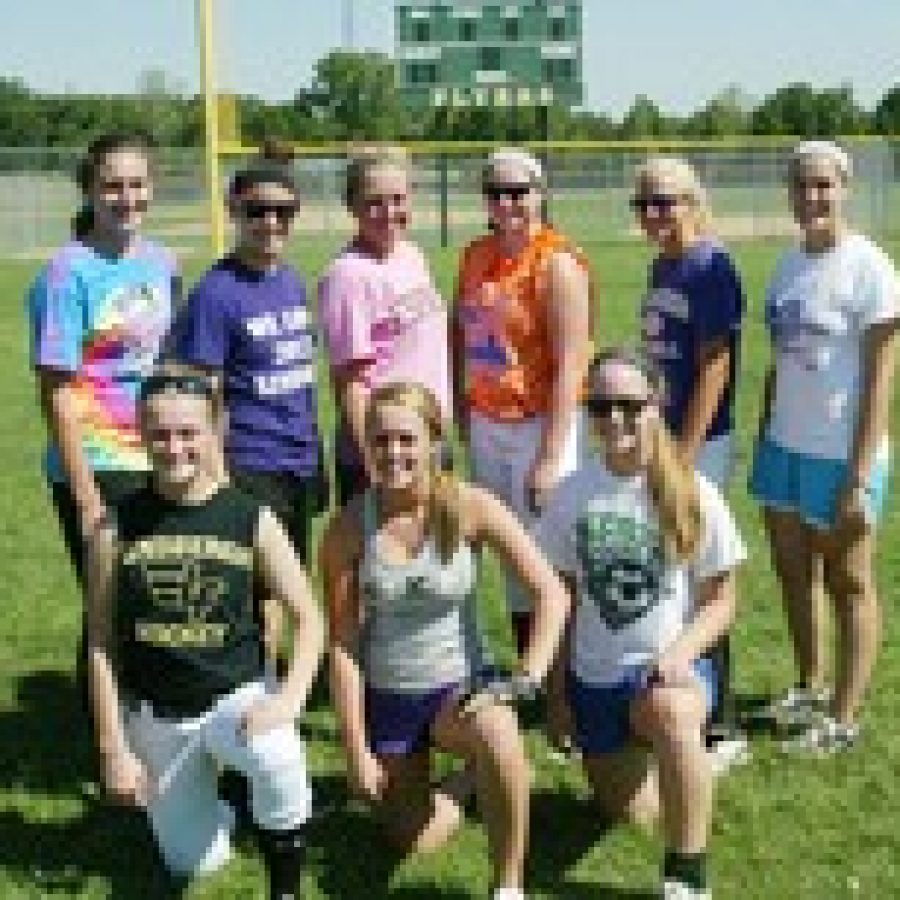 Fans of the Lindbergh High School softball team have reason to be optimistic as the 2012 season approaches.
The Flyers are coming off a winning season that ended in the district game against Seckman.
Lindbergh, which finished last season with an overall record of 16-10, will return seven players from that squad, losing just three seniors.
Head coach Darin Scott is optimistic and believes the team has a bit of a head start with all the experience he has returning.
"I'm really looking forward to it. This group, they're getting after it," he told the Call. "They like to work hard and like to have fun with it. It's always good to have as many returners as you do."
"You can start fresh right away and don't have to spend a ton of time walking everybody through everything because they can help everyone else along," Scott said. "So, hopefully that will help us down the road where we can get to some more things and refine some things instead of having to teach everything."
One of the returning players who will have an instrumental role on the team this year is Sarah Reinsel.
"We do have our starting pitcher returning, which is a huge strength with Sarah Reinsel, our left-hander," Scott said. "She is a four-year varsity player who has done really well for us and we are really looking forward to what she is going to do this year."
Another strength Scott is looking forward to this season is the team's returning offense.
"We return quite a bit of our offense from last year. We have two of our leading hitters back, Brittany Stevens and Taylor Poole. They both hit the ball for us really well last year," the Lindbergh coach said.
The Flyers will have a new catcher, second baseman and center fielder when the season begins to fill the the three positions vacated by graduating seniors.
"We are right up the middle what we have to replace," Scott said. "So, it's going to be a process, but I think we got some girls that are real versatile that can play multiple positions so we'll find that right mix when it's the right time.
"I expect us to be competitive and hopefully we put it together and play really well at the right time of the year."