Retirements, departures lead to changes in Mehlville leadership
New Central Office hierarchy adds more curriculum posts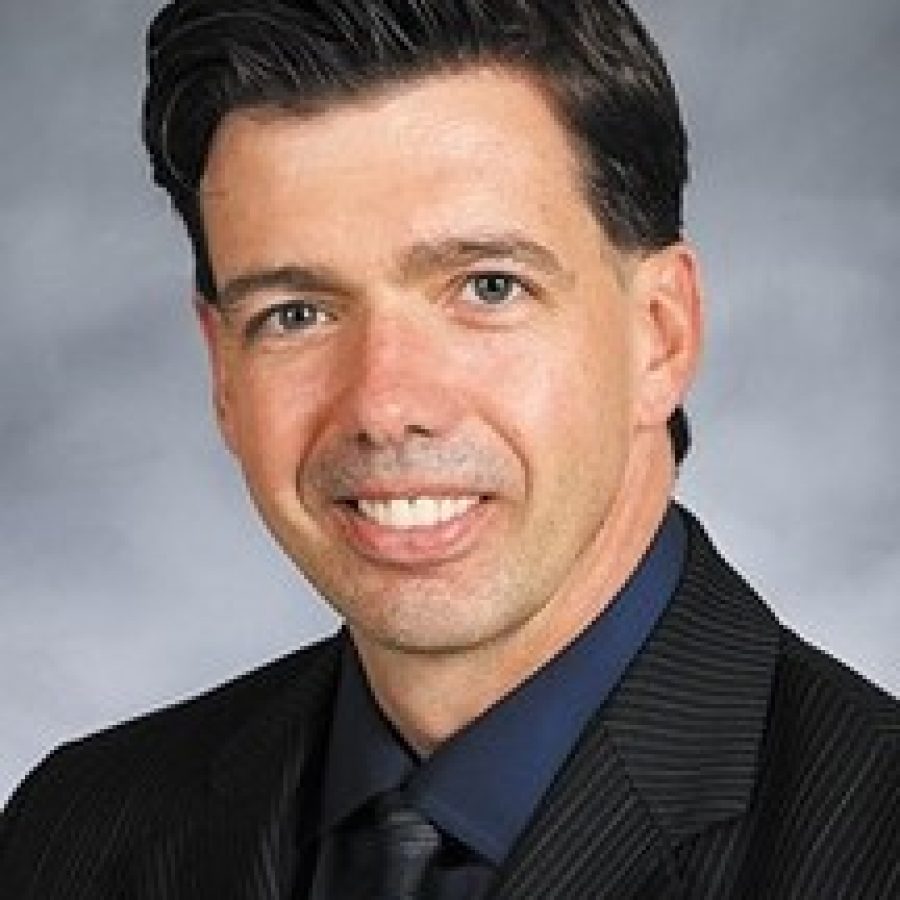 With a wave of retirements and the pending departure of Deputy Superintendent Brian Lane next month to serve as superintendent in Brentwood, the Mehlville School District is reshuffling Central Office and hiring completely new leadership at two schools.
Several longtime administrators are retiring this year, including Facilities Director Steve Habeck, who oversaw the construction of the William B. Nottelmann Auditorium on time and under budget. Other longtime officials retiring include Director of Federal Programs Sherri Lange, Parents as Teachers Director Barb Ehlen and Assistant Director of Information Technology Services Steve Meyer.
To take advantage of the retirements, Superintendent Chris Gaines, Assistant Superintendent Tina Plummer and Assistant Superintendent Jeff Bresler developed a new Central Office hierarchy that incorporates more curriculum positions — aimed at increasing the district's statewide test scores — and eliminates some of the retiring positions.
The net cost will roughly equal what it was in 2015 before Central Office budget cuts, and focus on strategic planning.
"We think it will support our goal and direction a little bit better than where we are now," Gaines said.
All the hires have been unanimous.
Both the principal and assistant principal of Washington Middle School are heading to Central Office as part of the reshuffling.
After eight years at the helm of WMS, Principal Adam Smith will serve as executive director of student services, a position cut a few years ago. WMS Assistant Principal Andrew Kuhnert will move up to Central Office as coordinator of data and assessment.
A committee conducted interviews and sent its two final candidates for each position to Gaines and Bresler, who chose the final candidate. Moving Kuhnert and Smith to Central Office was coincidental rather than part of a plan, and they were both the best candidates for the jobs, Gaines said.
Justin Reynolds will replace Smith as Washington Middle principal. Reynolds, of O'Fallon, is the current assistant principal at Wentzville Middle School and previously served in the same position at Peine Ridge Elementary in Wentzville.
He earned a doctorate in education from Lindenwood University.
Bierbaum Principal Kristy Roberts is leaving Mehlville after 10 years in her position to serve as the principal of Hanna Woods Elementary in the Parkway School District.
She replaces Principal Patrick Shelton, who is moving to the Parkway School District's Central Office.
The new principal of Bierbaum comes from the Fox School District. The board hired Clyde Hamrick Elementary Assistant Principal Nathan Burch to lead the school.
Bierbaum Assistant Principal Kelly Roberts is also leaving Bierbaum to serve as assistant principal at Washington Middle School next year.
"Mrs. Roberts has been eager to join the middle-school experience, and she is honored to be a part of Washington Middle School," Bresler said in an email to WMS staff.
Of Reynolds and Roberts, Bresler added, "As a team, they are committed to working with the Washington Middle School staff and community in order to continue your forward momentum."
With both of the Robertses leaving Bierbaum, the board hired Bierbaum fifth-grade teacher Paul Morris as the school's new assistant principal.
Orchard Farm High School Principal Brian Smith will move to Mehlville to serve in a new position, executive director of planning and development. Linsey Roy will serve in the new position of STEM, or Science, Technology, Engineering and Math, coordinator.
This fall's opening of the St. Louis region's first school of innovation, Mosaic Elementary, created several roles to be filled in Mehlville.
With the Witzel Alternative Academy folding into Mehlville and Oakville high schools starting this fall, Witzel Director John DeWalle was hired as director of college and career readiness.
With alternative school SCOPE — South County Opportunities for the Purpose of Education — moving to the Witzel Learning Center this fall to make way for Mosaic Elementary, SCOPE Principal Pollie Richardson is retiring after decades in education. The board hired Cape Girardeau alternative academy director Scott McMullen as SCOPE director. As previously reported by the Call, Trautwein and Point Assistant Principal Whitney Maus will serve as principal of Forder Elementary, replacing Principal Scott Clark, who will head up Mosaic.
Mehlville's 2017 Teacher of the Year, Wohlwend Elementary third-grade teacher Julie Durham, was hired as a traveling assistant principal to replace the vacancy created by Maus moving to Forder.
"Julie is eager to continue the forward momentum in our elementary schools, and she is honored to serve in this new role," Bresler said in an email announcing the news to Wohlwend staff.
Current Mehlville HVAC and mechanical supervisor Mike Gegg will replace Habeck as facilities director.
Oakville High School Assistant Principal Jason Buatte was upgraded from intern status for next school year, as was Bernard Middle School Assistant Principal Lauren Cumming. Erica Anderson will replace Ehlen as Parents as Teachers coordinator.