Relationship between Stenger and council shows no signs of thawing after the election
By Gloria Lloyd
News Editor
glorialloyd@callnewspapers.com
The relationship between County Executive Steve Stenger and the County Council shows no signs of thawing after Stenger seemingly won re-election Aug. 7.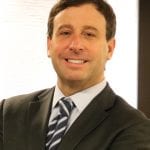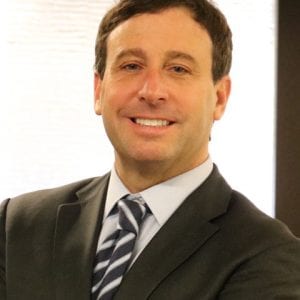 The continued freeze last week came despite Stenger's initial post-election prediction that "election-year politics" would fall away in favor of peace with county legislators.
The night that Stenger earned the Democratic nomination by narrowly defeating Mark Mantovani, he said, "I'm hoping now that the election is over we can all get back to work and we can continue moving St. Louis County forward like we have the last 3.5 years, for four more."
But he acknowledged in his victory speech that his relationship with council members in the last few months has been "confrontational and sometimes downright hostile."
The council long ago left behind any partisan lines in favor of breaking into pro-Stenger and anti-Stenger factions. But with incoming former St. Louis County police Chief Tim Fitch, R-Fenton, a more recent Stenger critic, possibly replacing 3rd District Councilwoman Colleen Wasinger, R-Huntleigh, the council could have a renewed Republican contingent to oppose Stenger.
Stenger's frequent sparring partner, 6th District Councilman Ernie Trakas, R-Oakville, did not respond to requests for comment.
But at the moment, Stenger's larger problem appears to be his fellow Democrats. Days after the election, council Chairman Sam Page, D-Creve Coeur, told the Call, "If the county executive wants to start following the law and the Charter and communicate honestly, there is hope."
And Page added that the council still plans to pursue its lawsuit against Stenger, with a court hearing scheduled for September.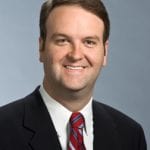 The two men used to be allies, and Stenger worked to get Page elected.
But now Page is Stenger's chief critic. At one point last year, Page said in a text message he sent to Parks Director Gary Bess but thought he was sending to onetime county Chief Operations Officer Garry Earls that Page was deciding his next steps so that Stenger doesn't "look like a hero." Earls ran the county under former County Executive Charlie Dooley.
Stenger's sole ally left on the council, two-term incumbent Councilman Pat Dolan, D-Richmond Heights, was defeated for re-election by newcomer Lisa Clancy, who has said she agrees with the actions taken so far by the council against Stenger. She takes office Jan. 1.
Dolan, for one, doesn't hold out much hope of getting anything accomplished before he leaves office.
"It really doesn't matter what I want to do because Sam is going to make sure, even if it's wrong, that I or Steve don't get anything accomplished because it'll look like we're getting something done," Dolan said. "They're dead set on it. Sam and them are setting these things up. They're attacking the guy and then saying he's attacking them. Sam's been a very big part of this whole problem by design, along with Garry Earls. Hopefully we'll see how the November election goes and if Stenger stays in, hopefully he'll be able to turn some things around and get back to doing what they're supposed to do."
As for himself, he said his fellow council members "did whatever they could to get my opponent elected."
But Stenger said the things he's achieved in St. Louis County, like an opioid prescription-drug monitoring program that spread to the rest of the state, Proposition P for more police officers and shoring up the county pension system, could not have been done without the council.
"The progress we have made would not have happened without the support of the St. Louis County Council, and I thank them for that," Stenger said.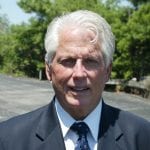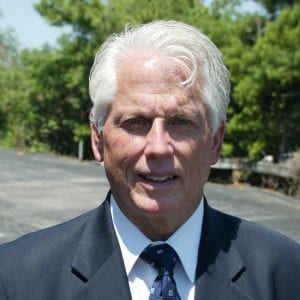 It proved Stenger's contention that he and the council could get things done despite any hostility, he contended.
"I think that's part of our democracy, when you think about the presidents we've had in the United States and the governors we've had in Missouri, there's a natural tension between the executive branch and the legislative branch, there always is going to be," Stenger said.
"It's natural and I think in some cases it's healthy — I think in most cases it's healthy. I think it's just something we have to get through. We all need to work together to do the people's business of St. Louis County, and I think that they realize that as well and I think that's what they hold most important, as I do."
The last council meeting before the election — at which 1st District Councilwoman Hazel Erby, D-University City, was absent — went smoothly, with Stenger and Page communicating calmly and even working together to address the concerns of a Kinloch resident who wanted help from the St. Louis County Police Department with crime on his block.
Erby: Stenger should enforce bills
But Erby didn't hold back from criticizing Stenger in the first post-election council meeting last week.
As Stenger often does, he left after public comments, prompting Erby to take him on in his absence.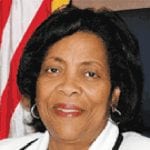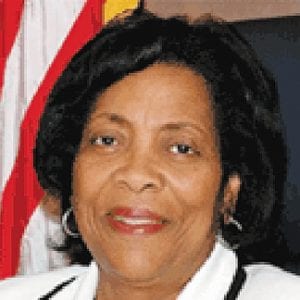 "I was hopin' I could make the comment before the county executive left. I thought he would stay for the whole meeting since the election's over and we started a new, you know, but that didn't happen, so," Erby said.
Then she brought up the ongoing dispute between the council and Stenger over how to fund raises for nurses at the Justice Center.
The council wants to pay for the raises out of Prop P, while Stenger said that's illegal since the nurses are part of the Health Department. He would prefer to use the health fund instead.
"I don't know why he's holding their raises up," Erby said. "… We should get an answer to that. So, I guess we'll try next time."
After 7th District Councilman Mark Harder, R-Ballwin, later motioned to adjourn, Erby rewound the meeting again to bring up the fact that the council had passed the bill for the Justice Center raises, but Stenger is declining to enact it because, he said, it is illegal.
"I have a problem with the fact that we drew up legislation, we passed it and it's being ignored," Erby said, noting that people involved with state government told her that state officials have options in such a situation.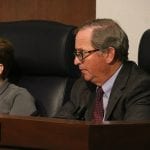 "I don't know that there is a remedy," said County Counselor Peter Krane. "I can investigate that."
"So you mean to tell me we can just legislate and we can pass it and the county executive can just sit on it and there's nothing we can do?" Erby asked.
Krane responded, "That's my thought right now. If you'd like for me to investigate, I will do, do so to see if there are comparable mechanisms available to the legislative body that allows the, the financial, the budgeted amounts to go through or not."
Erby said, "I think that's something that we need to, to take up because that's serious. We're just sitting here for nothing. We could legislate anything and he could just sit on it. That's not representing the people. We know he doesn't, but we try to. I'm done."
And with that, the meeting adjourned.