Rain forces change of location for vows by Kelley and Morris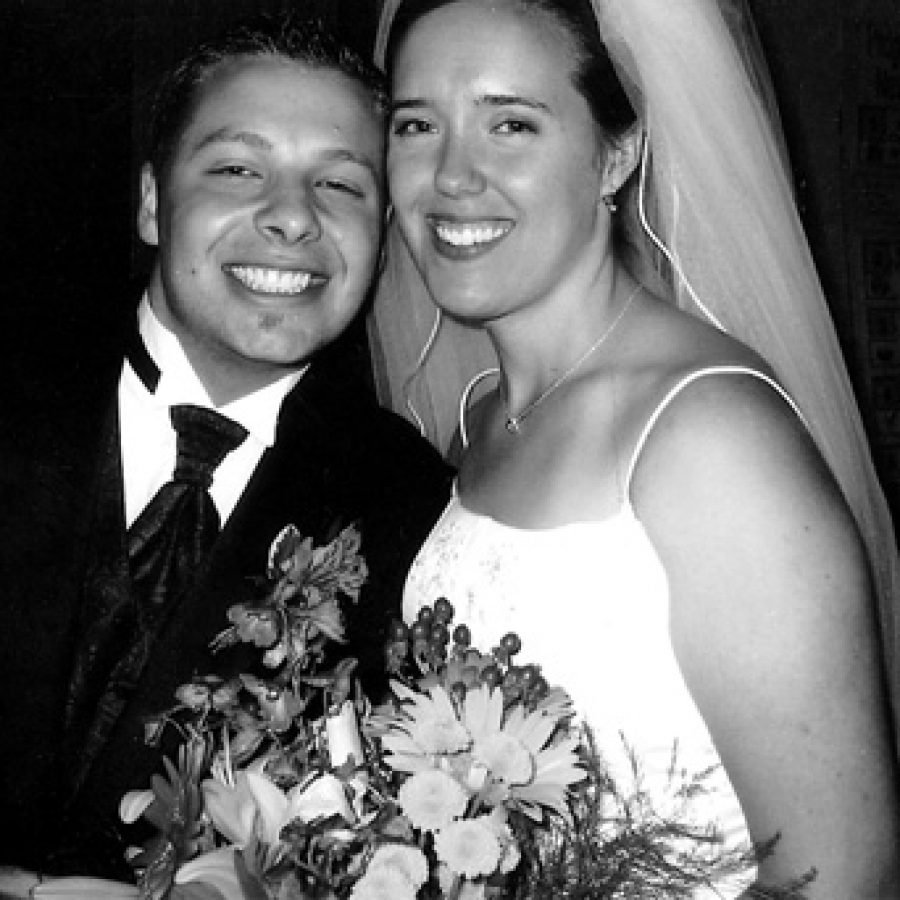 Kristin Donielle Kelley and Paul Robert Morris planned their wedding ceremony to be at Kirkwood Park on July 29, but due to rain the couple were married at St. Lucas United Church of Christ by Ed Callahan.
The bride is the daughter of Richard and Donna Kelley of Webster Groves. The groom is the son of Phillip and Shirley Morris of south county.
The man of honor was Scott Kelley. Bridesmaids were Tisha Nelson, Shelby Morris, Jill Czapla, Amy Garrett and Bryn Kelley.
The best man was John Morris. Groomsmen were Doug Jack, Greg Meyer, Jared Thuenemann and Matt Schoonover. The groom's lady was Sarah Hubbs.
Ushers were Jeff Nelson and Walt Price. The ring bearer was Paul Jack.
A reception followed at the Kirkwood Park Scout Pavilion.
After a wedding trip to the Dominican Republic, the couple reside in Webster Groves.