Providence Classical Christian Academy basketball teams win big at state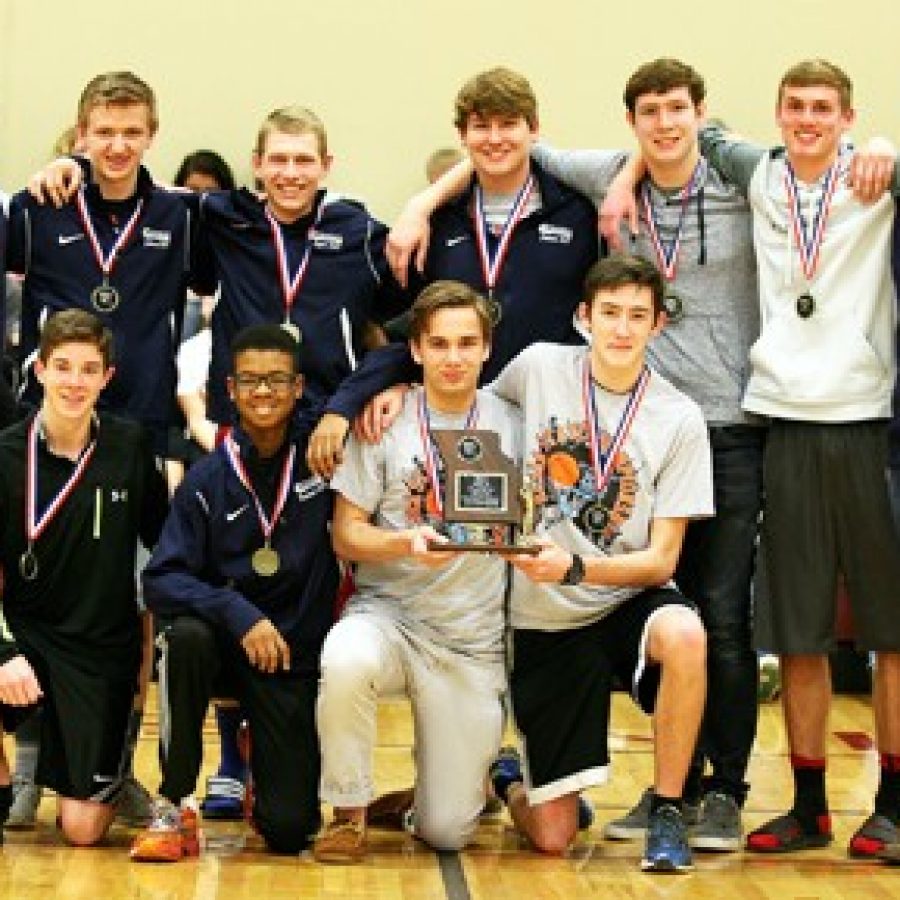 High school basketball teams from Providence Classical Christian Academy recently achieved major victories at the Missouri Christian School Athletic Association State Tournament in Joplin.
In their third year competing in the state tournament, the Providence girls' team placed second and the boys' team won its first state championship in the Division 1A Tournament.
To secure their second-place finish, the Providence Lady Panthers defeated teams from Show Me Christian of La Monte and Eagle Ridge Christian of Cape Girardeau. The Lady Panthers advanced to the championship game, falling to Christian Learning Center of Fort Scott, Kan.
Ruth Ziebarth, senior captain, contributed 10 points in the championship game and earned First-Team All-State Honors. Sophomore captain Bonnie Egger contributed 14 points in the finals and earned Second-Team All-State honors. Sophomore Alyssa Haverdink also earned Second-Team All-State honors.
The Providence varsity boys won their first MCSAA State Division 1A championship. They defeated Christian Learning Center in the first round 65-31, Life Church of Kirksville 70-36 in the semifinals and El Dorado Christian of El Dorado Springs 83-61 in the finals.
In the championship game, Brandon Haverdink, a junior who earned First-Team All-State Honors, led all scorers with 22 points. Josh Marcotte, a junior and Second-Team All-State, contributed 13 points. Senior captain and First-Team All-State Micah Gerstung added 15 points, while junior Abram Egger, playing with an injured foot, added 15.
The state tournament win followed the Panthers' first Metro Athletic Conference Tournament championship.
Providence Classical Academy is at 5293 S. Lindbergh Blvd.