Prosecutors charge 17-year-old with armed carjacking in Oakville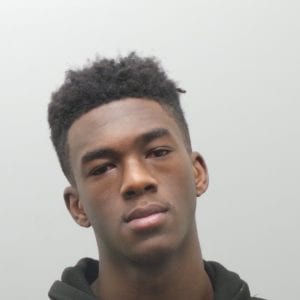 St. Louis County prosecutors charged a 17-year-old Tuesday with carjacking a woman at gunpoint in Oakville over the weekend.
Marcel Abrams, 17, of the 6300 block of Lalite Avenue in St. Louis, 63136, is being held on $100,000 bond for first-degree robbery and one count of armed criminal action for an incident that happened around 12:09 a.m. Feb. 24 in the 5200 block of Sir Bors Drive. Both of the charges are felonies.
Police say that Abrams and an accomplice pointed a gun at the victim, 32, and her boyfriend to steal her 2013 Chevrolet Camaro.
Abrams demanded the keys, then drove off in the Camaro, police alleged.
The probable-cause statement says that Abrams admitted that he and the accomplice used a gun to take the car.
The woman was not injured in the carjacking.