Price, Shady seek Sunset Hills Ward 4 seat
Ernst not running for re-election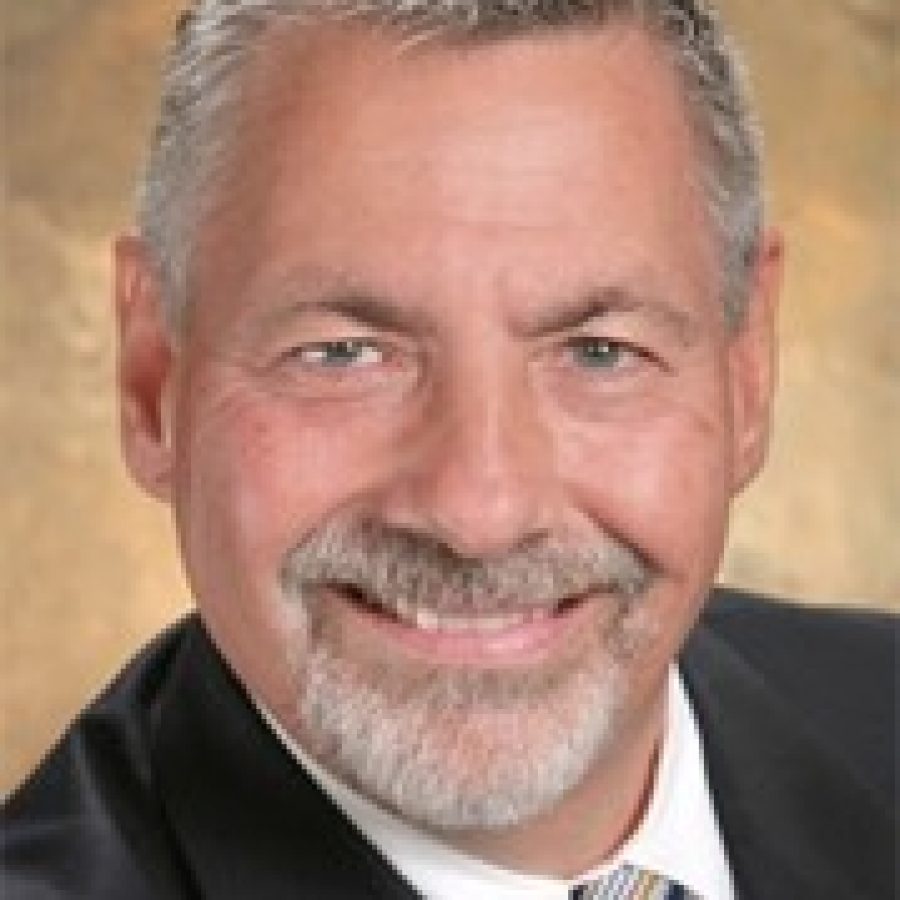 Thompson Price and Stephen Shady are vying for the Sunset Hills Ward 4 aldermanic seat in the April 5 election.
The seat currently is held by Donna Ernst, who did not file for re-election. She was elected as a write-in candidate in 2014.
Asked to identify the most important is-sue in the race, the candidates responded:
• "We need to have a cohesive team on the board. The fighting among the aldermen and the lack of respect the mayor has for his board must stop," Price said.
• "I would like to see Sunset Hills be more business friendly. Our local businesses provide a huge benefit to our community and we need to make it easy for them to do business within our city. We should also do more to promote more local patronage," Shady said.
Price, 66, 10602 Deerpath Acres Court, owns Thompson Price Kitchen & Baths. He and his wife, Kandy, have three grown children.
Price, who has not held elective office, said he is seeking election because "I was asked to run. I think I can bring fresh ideas to the table."
Shady, 66, 11032 Rambling Oaks Drive, is retired. He and his wife, Marilyn, have three grown children.
Shady ran unsuccessfully for the Ward 4 seat in 2009. He is seeking election "to be of public service to Sunset Hills residents."
The candidates gave the following responses to a Call questionnaire:
Price said, "No."
Shady said, "Our city was very negatively portrayed over the past year and the efforts to impeach the mayor was premature. Everyone is innocent until proven guilty. I would have let due process run its course and the decision of the court would have settled the matter."
Price said, "Yes."
Shady said, "Long overdue. I think we can use a city administrator to perform tasks that would otherwise be time consuming for our business owners and residents. Routine matters can be handled by voice or email that might otherwise be a much larger effort."
Price said, "Someone with experience in this area, a good work ethic and willing to work with us."
Shady said, "A knowledge of what their responsibilities and authorization limits are and adhering to them. Knowing when they can give permission and when a request would need to go before the Board of Aldermen."
Price said, "I will need more information before I can give an answer."
Shady said, "Commercial — with limitations. No high-volume, 24/7 businesses.
"We need to think in terms of what's best for all of Sunset Hills, but keep the well-being of the homeowners on Court Drive in mind. There's no reason both sides can't be accommodated."
Price said, "I need more information about it."
Shady said, "I think a lot of that was due to the turmoil the city just went through. Our finances are strong and in order. I think once everything calms down, we'll be upgraded to where we were."
Price said, "Yes."
Shady said, "Lindbergh Schools is a marvelous example of how a school district should be run. They are simply one of the best assets of Sunset Hills and should be treated accordingly."
Price said,"I do not, as I have not worked with the board. Compliance toward the law is what I will work toward."
Shady said, "There is a current proposal to insure that meeting minutes and agendas are kept posted on the Sunset Hills website and thus made readily available to all residents including those that didn't or are unable to attend the varies meetings. I fully support this proposal."
Price said, "Possible. It would depend on the request and what the request would cost. Maybe a cap on what the cost of a request would work."
Shady said, "No. This is public information and all reasonable requests should be provided without charge. Should an out-of-the-ordinary request be made that would cost considerable administrative time and expense, a reasonable charge to cover that cost could be made."
Price said, "I don't have a position on this as of yet. Once elected and seated, I will learn more about this and then I may have a position on it."
Shady said, "I understand that there will be times when TIFs are needed and justified to help a development get started and be successful. But too often there are requests for tax breaks that make up a large percent of the total development cost. If a development requires that much public money to make a project work, then the developer needs to rethink the project. It's not the responsibility of the taxpayers to make a developer successful."
Price said, "Absolutely."
Shady said, "We always have and always will. Not doing so will result in total chaos."
Price said, "It depends on the situation. It should follow the Comprehensive Plan of Sunset Hills."
Shady said, "Eminent domain is an important tool to have in any toolbox, but it should be used only in rare instances and for the public good."
Price said, "To make the city a welcome city to live and work in. I am just understanding the Comprehensive Plan, so not sure what I want to see in it that may already (be in it)."
Shady said "The Comprehensive Plan recommended commercial use of the South Lindbergh property and I agree with that assessment. A grocery store has been mentioned as a possibility but the lots are not big enough and traffic would need to be considered. The development across the street is a great example of a successful plan. We could complement that property with a similar development and bring more tax revenue to our community."
Price said, "Yes, I believe so. Again, I need to get to know the protocol and learn about the current conditions."
Shady said, "The city of Sunset Hills could definitely be more business friendly. I think the hiring of a city administrator could help in this regard, but we need to do more to promote our local businesses and quickly fill any vacancies as they arise."
Price said, "I'm not sure that the city is not bicycle friendly. The new markings on the streets are great."
Shady said, "I think we have a good mix of bicycle friendly streets and paths and more can be developed as we progress through the Comprehensive Plan."
Price said, "This depends on the situation. Generally, I would say no."
Shady said, "It would most definitely be unethical, if not downright illegal, to record someone without their knowledge or permission."
Price said, "I have not worked with him and therefore cannot comment."
Shady said, "Attorney Jones is the consummate example of a professional."
Price said, "Sometimes this happens. When the issue comes up, it will need to be addressed."
Shady said, "I will assume this question pertains to the Court Drive issue. I believe that property along South Lindbergh can and should be commercially developed as recommended in the Comprehensive Plan. Businesses could be screened from the residential areas and be of the type that won't have large amounts of traffic or noise throughout the night. Court Drive is a private street and should remain so. No commercial traffic on that street."
Price said, "It would depend on certain conditions. Was the resident aware that the home was in a flood area? Was the area in question ever flooded or been close to flooding in the past? What type of insurance was in place for the resident? I would need more information before approving assistance."
Shady said, "I believe the funding is 75 percent FEMA and 25 percent Sunset Hills, and I would support the buyout of those flooded residents."
Price said, "This would depend on the development."
Shady said, "Absolutely. Even if it were not possible to get their concurrence on a development project, they most definitely should be brought into the discussion and have their concerns heard and discussed."
Price said, "It should be retained as is."
Shady said, "Again, the city police are one of our stronger assets and should remain intact. All that is subject to discussion should there be consolidations in St. Louis County, but that's speculation at this point."
Price said, "I would need more information as to what efforts are being made by St. Louis County."
Shady said, "I am fully behind standardization among police departments with minimum standards that should be expected for all St. Louis County residents. What changes that might entail and resulting cost is a matter for discussion — not fighting."
Price said, "This has been discussed for the past 40 years. While there would be a huge cost savings in doing this, I don't believe we could get acceptance by all who would be affected by it."
Shady said, "Again, all good topics for discussion. St. Louis County is a mishmash of dozens of small municipalities. Is that an efficient way of governing? What benefits would be derived from a merger? I could live with the idea of boroughs, not unlike New York City, that has a half dozen local governments but operating in conjunction as a whole — local but with cooperation by all."