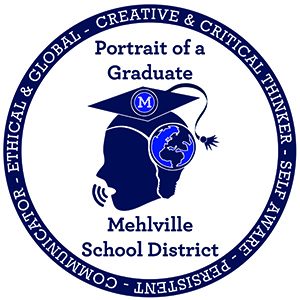 The Mehlville School District is hosting a speaker series focusing on its "Portrait of a Graduate," with the first event set for Wednesday, Nov. 13.
The Portrait of a Graduate Speaker Series will be held in the Oakville Middle School gym, 5950 Telegraph Road. Mehlville High School leadership students will speak with parents from 6:30 to 7 p.m., followed by Julie Smith, an instructor of media communications and digital literacy at Webster University.
The speaker series is designed to engage parents in the traits identified in the district's Portrait of a Graduate description of traits it wants students to graduate with: Creative and Critical Thinker, Self Aware, Persistent, Communicator and Ethical and Global Citizen.
Smith will focus on the "Communicator" trait and discuss apps children are using.
The event is being hosted in partnership with the St. Louis County Police Department.