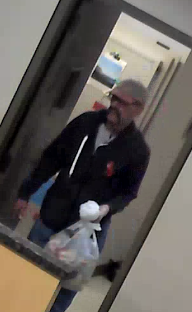 Police are searching for an "armed and dangerous" suspect following a bank robbery at a Concord credit union Thursday.
Around 6 p.m. Thursday, police say a man robbed at gunpoint Electro Savings Credit Union, 12400 Tesson Ferry Road in the same shopping plaza as Dierbergs.
The man displayed a gun and demanded cash, police said. Employees gave him an undisclosed amount of money, and he immediately fled.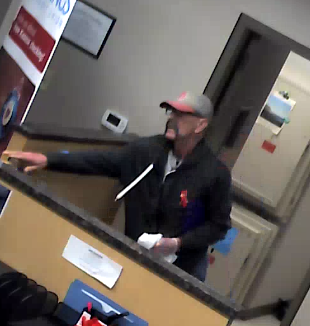 The man is described as white, possibly in his late 40s, approximately 6 feet tall with a thin build and mustache, with a handgun.
The man is considered "armed and dangerous," police added.
Police released surveillance photos of the man in case a member of the public recognizes him.
The St. Louis County Police Department's Bureau of Crimes Against Persons is leading the investigation. The Affton Southwest Precinct was the original responding precinct.
Investigators ask anyone with information to contact the St. Louis County Police Department at 636-529-8210.
To remain anonymous or potentially receive a reward, contact CrimeStoppers at 1-866-371-TIPS(8477) if you have any information regarding the incident.