Police officer fatally shot in North County was from South County
North County Police Cooperative Officer Michael Langsdorf, a South County native, died after being shot Sunday afternoon at a food market in Wellston.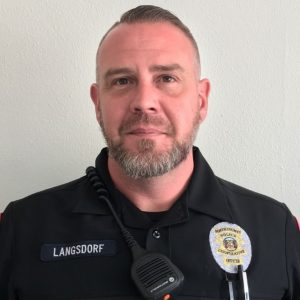 Langsdorf, 40, responded to a call at Clay's Wellston Food Market Restaurant, 6250 Page Ave., around 4:30 p.m. to investigate a bad check complaint. There, he confronted suspect Bonette Kymbrelle Meeks. The two engaged in a physical confrontation captured on the store's surveillance system.
County Prosecuting Attorney Wesley Bell charged Meeks, who is from North Carolina, with first-degree murder and a range of other felonies. Langsdorf was the first police officer shot to death in the St. Louis region since Officer Blake Snyder in October 2016.
North County Police Cooperative Assistant Chief Ron Martin said that the video shows Meeks pulling a firearm from his waist while struggling with Langsdorf.
He was able to hit Langsdorf several times on his head before standing up and shooting him in the back of the neck, while Langsdorf was face down on the ground.
"Mr. Meeks was successful in executing a cop yesterday, and a good one," Martin said through tears at a press conference in North County Monday.
Langsdorf was a 1997 graduate of Mehlville High School. He is survived by a fiancee and two children.
His father, Jerry Langsdorf, worked for the Mehlville School District and was principal of Margaret Buerkle Middle School before retiring in 2003.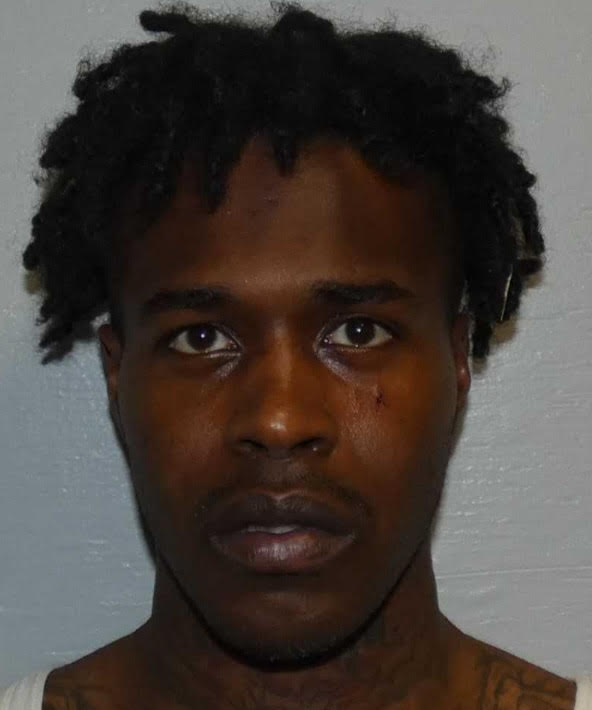 Langsdorf worked for the St. Louis Metropolitan Police Department for 17 years, before starting with the North County Police Cooperative in April.
"Mike was an outstanding officer. In his short time in our department, he had taken our young officers under his wing, and was mentoring them and guiding them," said police Chief John Buchannan at the press conference. "When we first met, he said to me several times, all I wanted to do was be a police officer and do police work."
A woman in the store  — police do not know yet if she was an employee or patron — came to Langsdorf's aid and used his walkie talkie to radio in that a policeman was shot.
Langsdorf was pronounced dead at 5:15 p.m. at Barnes-Jewish Hospital. Meeks, who fled from the scene, was apprehended at 6221 Page Ave., armed with the pistol police say he used in the fatal shooting.
In addition to one count of first-degree murder, Bell charged Meeks with one count of armed criminal action, unlawful possession of a firearm and resisting/interfering with arrest, all felonies. Meeks has an extensive criminal record in Raleigh, North Carolina. Police believe he has been in St. Louis since January.
Bell did not answer if he would seek the death penalty, but did say that he was waiting for law enforcement to finish their investigation and that they would be "supporting them in any way that we can."