Point Elementary parents provide drastic improvement to school's green space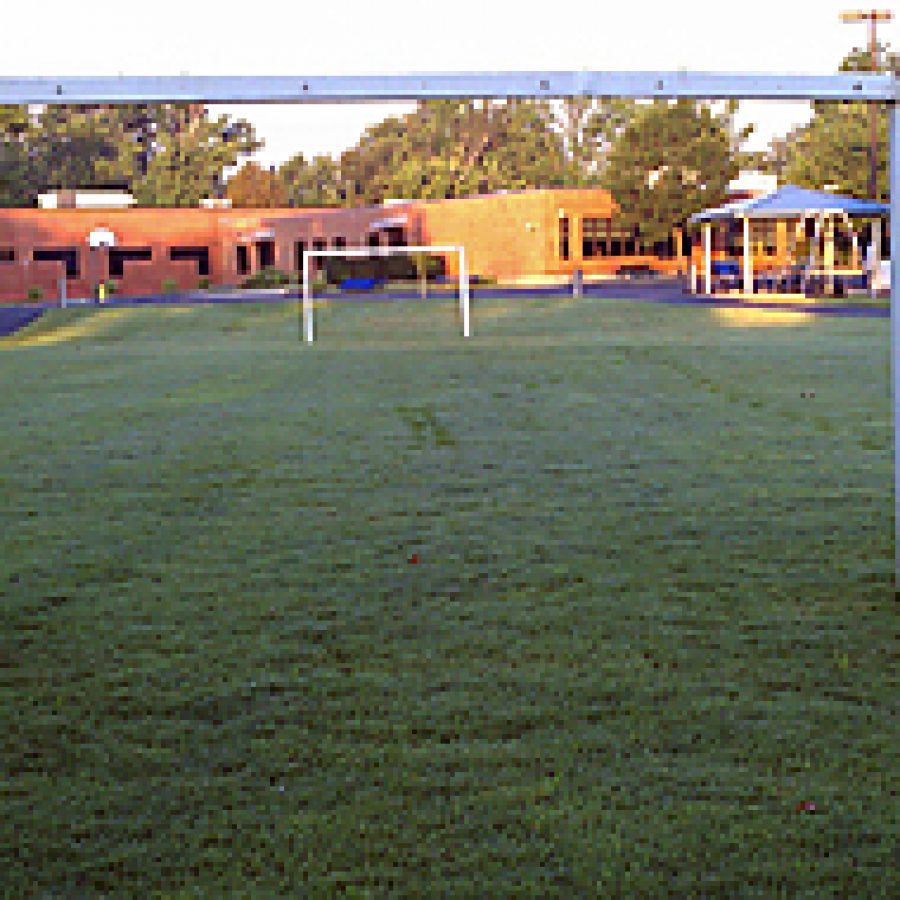 Students at Point Elementary School have a new place to play during physical education classes, recess and after school thanks to the support and dedication of the school's parent organization and a local business.
From what started as a simple project to plant grass seed on the school's athletic field, a drastic transformation has taken shape on the field during the past few months, providing Point students and staff with a usable green space at the school, according to a district news release.
The field had flooding issues that made it difficult for grass to grow, according to Point parent Epifanio Taormina, who spearheaded the project. As a result, the school lacked an acceptable grass-filled area for students to utilize. Taormina's original idea to improve the field was to recruit a team of parents who could help aerate the field and plant grass seed.
"The timing wasn't right last year when I suggested the idea, so I brought it up again this year," said Taormina, who has previously served as treasurer and vice president of the Point PTO and currently is responsible for promotions. "The project morphed from its original inception of annual maintenance of the field and took on a life of its own."
The timing was exactly right when Taormina suggested the project the second time because fellow Point parent Dave Buckel, who owns local landscaping business Ideal Landscaping, was replacing the sod on an athletic field in the Parkway School District. With permission from Parkway, Buckel was able to save the sod for use on the Point Elementary field.
The Point PTO voted to provide the $3,500 necessary to fund the project, which included the cost of having Buckel's landscaping crew prepare the Point field for the placement of the sod and having the crew cut and lay the sod on the field.
According to PTO President Don Michaud, the money dedicated to the project was well spent.
"The money we spent for the field was minute compared to the services we received," Michaud stated. "All of the feedback we've gotten about the new field has been extremely positive. Parents are dumbfounded by what the field used to look like and how it looks now."
Through annual fundraisers, the Point PTO and Mothers' Club are able to spend nearly $50,000 on the school each year. This donation purchases items on the school's Wish List, which is developed through input from teachers and other school staff members. The PTO designated the money for the field improvements after fulfilling requests for supplies and other materials in classrooms throughout the school.
Michaud and Taormina both agree that without the dedication of their fellow parents at Point Elementary, projects such as the athletic field would not be possible.
"Point has really good PTO and Mothers' Club programs," Taormina stated.
Michaud added, "And without the efforts made by parents to participate in fundraisers, projects like these wouldn't be possible."