Peases celebrate five years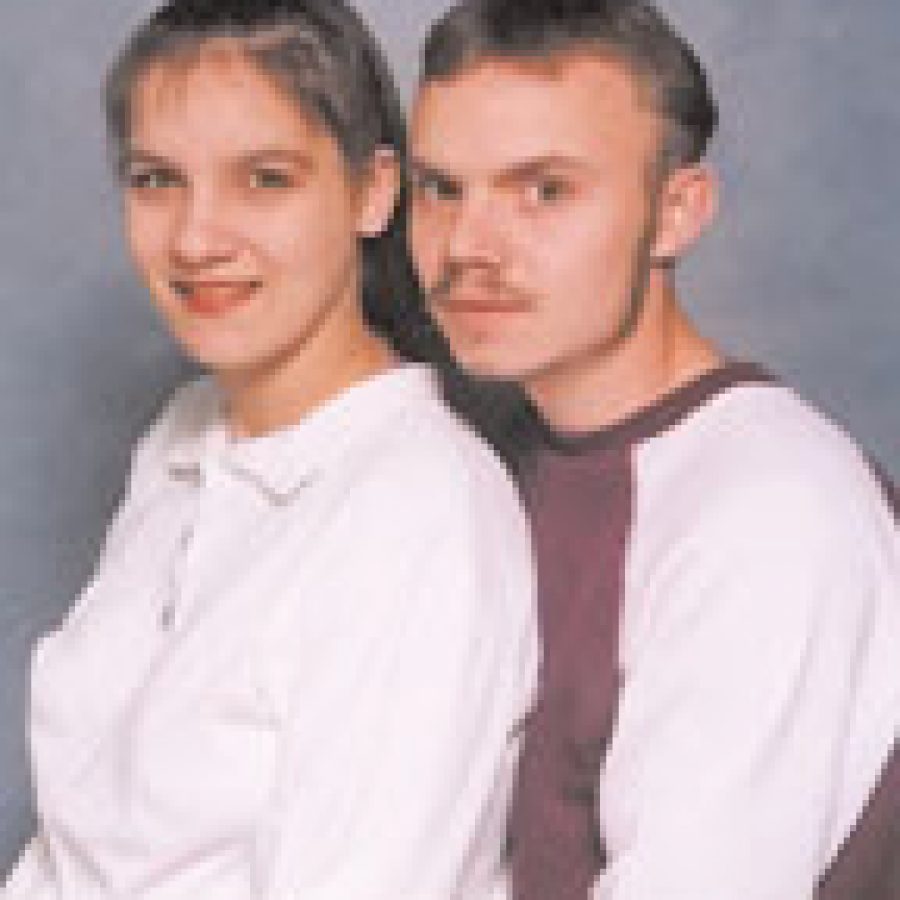 Matthew and Tabitha Pease celebrated their fifth wedding anniversary Aug. 24 during a reception at Mr. Pease's parents' house in Perryville and the Knights of Columbus Hall in Pacific.
Mr. Pease and the former Tabitha Endicott were married Aug. 24, 1998, at the Perryville Court House in Perryville by Judge Bollderdick.
Mr. Pease is employed by Kmeier Roof Systems, where he has worked for 1½ years.
Mrs. Pease is a stay-at-home mother.
They are parents of four: Ashli, 7; Myranda, 5, Shyanne, 4; and Melani, 2.