Partake of the elixir of youth to stay vibrant
"Healthy Living" by Carl Hendrickson
For the Call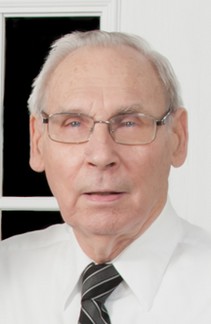 Several years ago, my wife and I vacationed in St. Augustine, Fla., the oldest city in the United States.
It was here that the Spanish explorer, Ponce de Leon, searched for the fabled "Fountain of Youth." We each were given a drink of water from a tourist attraction that was said to come from this fountain.
It did nothing for me. My wife of over one-half century, however, is as lovely to me now as the day we wed.
I have grown old. I no longer jump from bed, but barely crawl out of it each morning with stiff joints and aches and pains. I find it extremely difficult to keep up with the grandchildren. I no longer am the man I once was when running the football down the field in high school, carrying a rifle and pack in the Army or playing amateur sports as a young attorney. Sound familiar?
Yes, over time, our bodies deteriorate, lose strength and fat cells begin to replace muscle. This is a function of the aging process no matter how much one exercises.
But I have found the elixir of youth.
I associate with younger, more energetic and success-driven individuals — men and women who are committed to keeping south county a growing, thriving and economically successful community.
They are the officers and board members who lead a local chamber of commerce.
An old saying states that you become like those with whom you associate. If I spent my day with individuals my own age, I am sure that I would tend to complain about my aches and pains and spend my time talking about the high cost of medication.
But as a board member of a chamber and now an officer, I am forced to concern myself with events that will benefit the chamber and the community. I attend monthly chamber luncheons, where I hear presentations from educated and well-informed individuals on timely topics.
South county is blessed to have a number of chambers of commerce working for the betterment of our community, including the Affton Chamber of Commerce, the Crestwood-Sunset Hills Area Chamber of Commerce, the Fenton Area Chamber of Commerce, the Lemay Chamber of Com-merce and the South County Chamber of Commerce.
I encourage you to attend chamber events, as my wife and I have done in the past. We have had the pleasure of sitting with vibrant, dynamic community leaders in business and politics. Engaging them in conversation helps me to maintain a youthful mind. And we have delicious meals and an opportunity to bid on many extraordinary items at chamber auctions.
Challenge yourself to try new things, learn new ideas and develop new skills.
Develop a sense of meaning in life and focus on something larger than yourself.
All this is the elixir that will keep your mind youthful and you feeling young at heart. And this will help you live longer.
So partake of the elixir of youth and join an organization where you can associate with young, vibrant, dynamic individuals.
Keep your mind young!