Panthers see growth in numbers, skill
Mehlville swim team looking to make some waves in '11.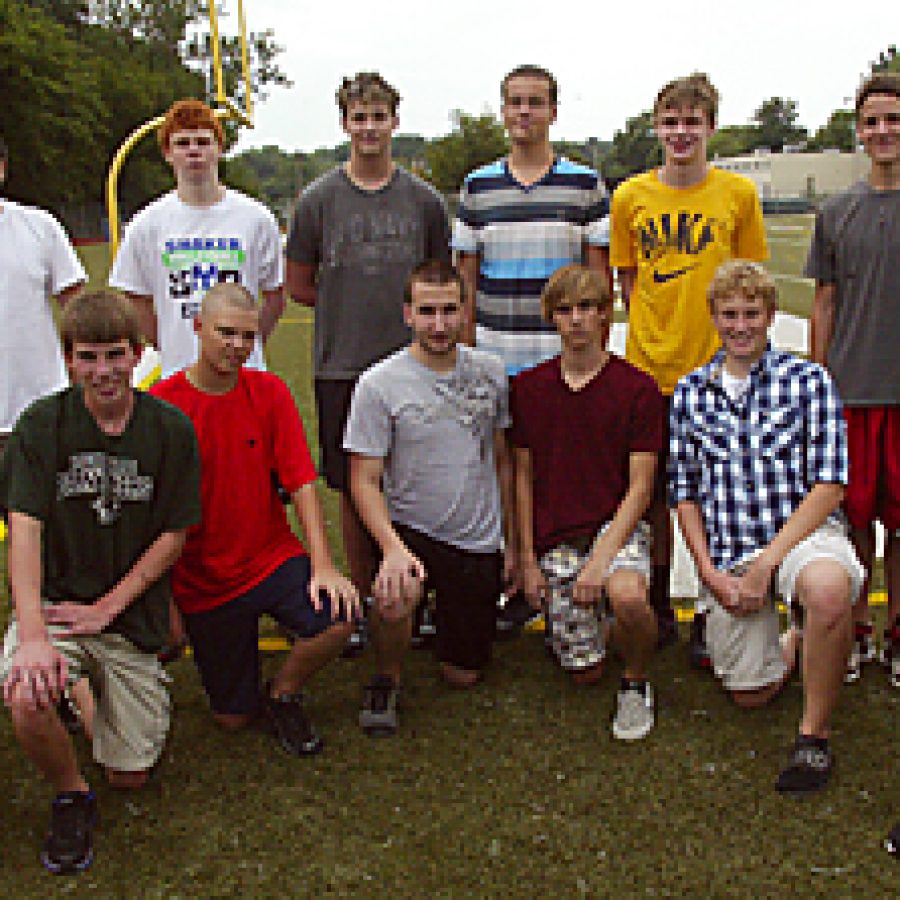 The Mehlville Senior High School varsity boys' swimming and diving team is entering another building year, but the Panthers are seeing growth in numbers and skill.
The Panthers will look to new head coach Dan Lamping to continue that growth and overall team success. Lamping is in his fourth year with the program. He was the assistant coach his first three years.
"I am excited to take over as head coach this year and hopefully we will continue to see our program grow," Lamping told the Call.
For several years, the program has been struggling not just to get wins, but to get enough swimmers on the team. However, that trend is starting to change.
"The group has been improving in numbers and ability over the last four years. Before that, they barely had a team," Lamping said.
This year the Panthers have 18 members.
That's a huge number compared to other schools with the exception of Oakville, which usually has 25 members, but it is the largest team Mehlville has had in six or seven years.
The Panthers graduated three seniors last year and have 11 swimmers returning with seven newcomers.
Lamping will look to a couple of his seniors and a couple of newcomers to make some waves this season.
Returning seniors Mason Miller and Vedran Caus collectively have taken on the role of captain, so Lamping will look to them for leadership and improved times.
In addition, Tyler Sanfilippo has gotten faster during the off-season and freshman newcomers Austin Mungle and Josh Aubuchon join the team with previous competitive swimming under their belts.
Lamping is optimistic about his 2011 Panthers.
"I would like to see the program continue to grow. I would like to see all of our returning seniors get improved times and I would like to get all of our new swimmers competent to be competitive by the end of this season," Lamping said. "Given the fact that we haven't had a large number of wins, it's not been a major focus for us.
"We've had to focus on improving times, which we've done considerably. With that being said, if we can get one or two wins in throughout the season I would be happy with that."
Lamping added that it is more likely this season than it has been in past years to get those wins.
Aside from a low census, not having players swimming competitively year-round is the team's biggest obstacle.
"Just having them for the short season that we do; improving and conditioning the experienced swimmers and teaching the new ones how to swim competitively make it really difficult," Lamping said.
"Right now, we are focusing on technique a lot more. Last year we really focused on getting the team ready for that first meet. This year we are taking a little different approach and we are trying to get them ready for the end of the season," he added.