Panthers look to return to full form this year
Veteran squad members look for this year to be their year.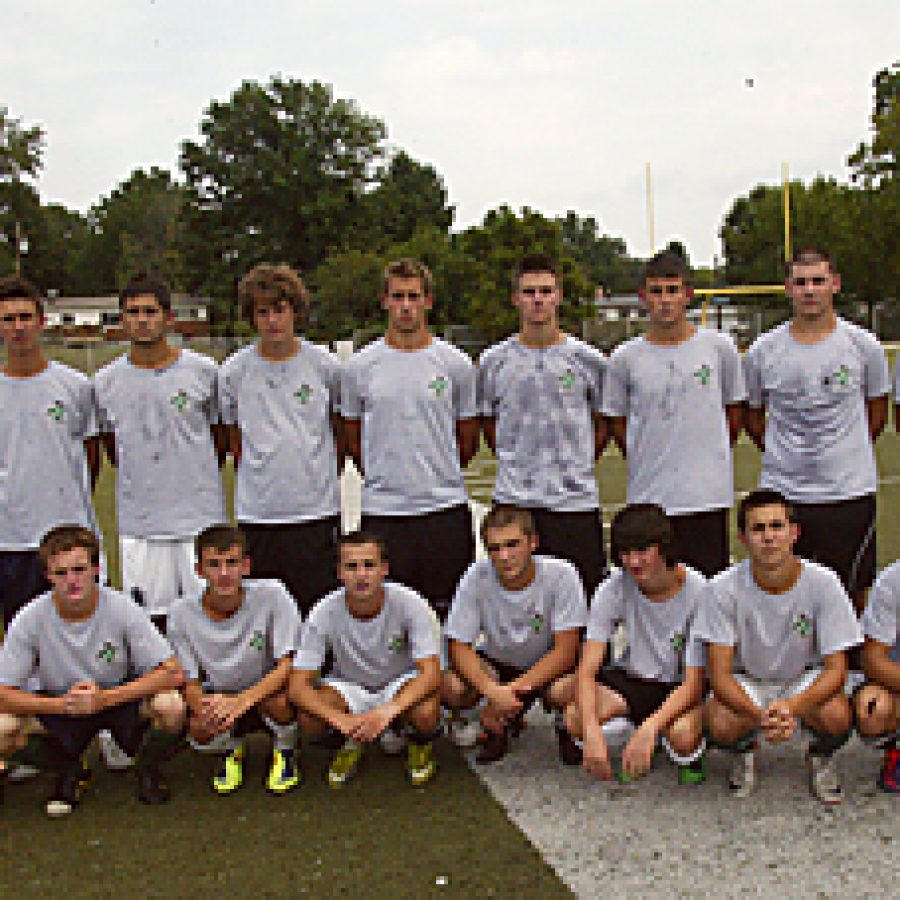 The Mehlville Senior High School varsity boys' soccer team, led by head coach Tom Harper, hopes to return to full form after a "mediocre" 11-14 season in 2010.
Harper told the Call during a preseason interview that last year was pretty mediocre compared to the last five seasons the Panthers have had.
"It was kind of a disappointment considering the talent we had, but sometimes things just don't come together the way that you expect them to and we're working to rectify that right now in the preseason," he said.
The Panthers have some legwork ahead of them, but Harper is optimistic about this year's squad.
"They are young and we have a pretty good crop of returning seniors, but you've got to piece together those role players in those other positions and those guys are relatively young, pretty inexperienced at this level," Harper said. "So it's baby steps for us every day and progress is kind of the theme at practice every day.
"We want to get better every day in practice and try and improve at one phase of the game each time we step out on the field so that we are ready for that Aug. 27 match (after the Call's press time), but overall we are little behind where we thought we were. We are finding little things out as we evaluate the training sessions, but we're not too bad off right now. There's just some fine tuning and some attention to detail that needs to be addressed."
The Panthers will boast 10 returning players out of 21 on their roster with three goalies and 18 field players. Harper will lean on his veterans to carry the team forward.
Varsity goalkeeper Danny Gustafson, Aris Nukic and Faik Hadjerovic, all seniors, are looking for this to be their year, Harper said.
"They were eighth-graders in '07 when the Panthers won the state championship. They both have had their eyes on that since they were freshmen and they want this to be their year. They want to make their own claim to that," Harper said of Nukic and Hadjerovic.
"Their goals are pretty lofty, but I think they are realistic. I think the talent we have this year is better than it was last year. It's just a matter of can we bring it all together."
The skill, determination and integrity of this group should be the key ingredients for success in 2011.
"They work hard every day. They are back in the swing of things. They don't expect anything less than the best from each other, which makes it easy on the coaching staff because they are demanding of each other. So there is lots of competition for playing spots on the field right now," Harper said.
Harper said the biggest obstacle for the team this season is getting the younger athletes playing at the same skill level with the veterans.
"The heart and soul of our team is those returning seniors. If the seniors lead the team, the team will be successful if the younger kids buy in," he said. "If things come together, I hope they come together sooner than later. I think we've got a good chance, but we are in one of the toughest conferences in the state, so nothing's easy."
Harper said he is looking forward to the season and hopes he can utilize the full potential of his players to make them successful this season.
"It's a fun group. I am enjoying the short time I've had with them. They are really a blue-collar group. They have a lot of talent, but we are going to have to work harder than the other teams to really make things come together," he said.