Panel still seeking redo of Sunset Hills election
Sunset Hills resident urges election board to re-run aldermanic race in Ward 1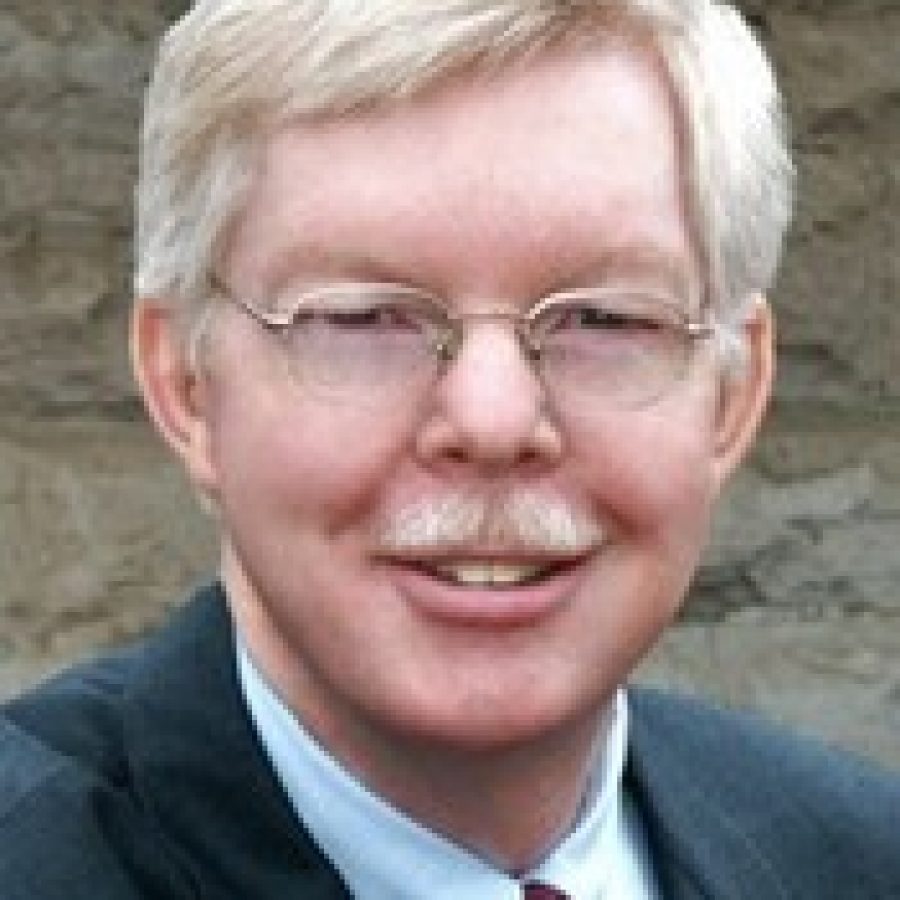 Even after a similar case was rejected, the county Board of Election Commissioners is still asking a St. Louis County judge to declare a new special election in Sunset Hills after countywide ballot shortages called the results of the April 5 Ward 1 aldermanic election into question.
The election board voted unanimously in May to ask the court for special elections to re-run the races for Ward 1, where Alderman Richard Gau defeated former Alderman Frank Hardy by 73 votes, and Berkeley mayor.
Two of the three Ward 1 precincts ran out of ballots on Election Day. Countywide, shortages disenfranchised voters in up to 63 precincts.
Gau opposes Hardy's call for a new election, noting that a review by election directors found that the shortages did not affect his victory over Hardy. Gau previously defeated then-incumbent Hardy in 2012, and Hardy lost to Ward 1 Alderman Dee Baebler in 2013.
Circuit Court Judge Maura McShane rejected a new race in Berkeley Aug. 17, a decision that allows Berkeley Mayor Ted Hoskins to stay in office despite an election board report that the ballot shortage contributed to his 10-vote victory.
Election board attorneys canceled an Aug. 22 evidentiary hearing in the Sunset Hills case so they could brief the board in closed session last week on the legal happenings.
The commissioners unanimously agreed in the Aug. 23 closed session to continue asking Judge Nellie Ribaudo for the Sunset Hills special election, commissioners told the Call after the vote.
Trudi Foushee attended by phone, and John King was absent.
The board will continue to ask for a do-over despite McShane's ruling, Chairman Dick Kellett said.
"We're still sticking with our word, and we're going to help these people," Kellett said of the Sunset Hills residents, all Hardy supporters, who came to the board meetings after the election to ask for a do-over. "We had one of our employees make an investigation and decided it didn't make a difference, but out of sympathy for these people we decided to go ahead unanimously to have another election. But now whatever the court's decision is, whether we like it or we don't like it, we're going to accept."
Sunset Hills resident Clifford Underwood, a longtime election supervisor at Truman Middle School, asked the board to redo the Sunset Hills race. The retired teacher noted that he used to teach his American government students about the importance of voting.
"I always emphasized to students how important it was that wherever you live, voting needs to have a sense of completeness and integrity. It's your responsibility to make sure that happens," Underwood told the board. "There is no way that I could say beyond a reasonable doubt that everyone who wanted to and could have voted that day could be guaranteed. So all I can say is: Let's do a redo."
The day of the election, McShane denied the election board's emergency request to extend voting hours, a decision overturned just after polls closed by the Court of Appeals. Ribaudo recognizes the urgency around the case and hopes to expedite discovery and come to a decision as quickly as possible, Maupin said.
Since Gau is contesting a new election as Hoskins did with Berkeley, both sides in the Sunset Hills petition will participate in a formal hearing comparable to trial, with discovery, depositions and witnesses testifying on the stand.
Gau's attorney Jeffrey McPherson asked the election board last month for every document related to the case. McPherson indicated he hoped to depose Election Directors Eric Fey and Christian Tolbert — who were away at a national election conference the week leading up to the scheduled hearing — along with Meghan Peterson, the election board employee who conducted the reviews.
If the election board had gone forward with the hearing as planned, nothing would have been decided because discovery would have still taken longer, said Maupin, a Creve Coeur attorney.
"Even if they'd had the hearing, it still wasn't going to resolve anything … and it would have been pushing it," he said.
The special election could still be granted for November despite the hearing delay, Maupin noted. And even after McShane's ruling in Berkeley, the board decided to continue with the Sunset Hills case to correct their own mistake, he added.
"It's a commitment we made, and it's a commitment we'll follow through on," Maupin said. "They're different facts and a different judge, and there's no way for us to say that just because one judge ruled against us that another judge will."
The decision is separate from who the candidates are and is based on "principle, not personality," he noted. But once the evidence is heard, the decision won't be the election board's, Kellett said.
"It's up to the judge to determine whether or not to do it or to not do it," he said. "It's out of our hands."