Palm Beach, Fla., church site of Sexton, Milligan ceremony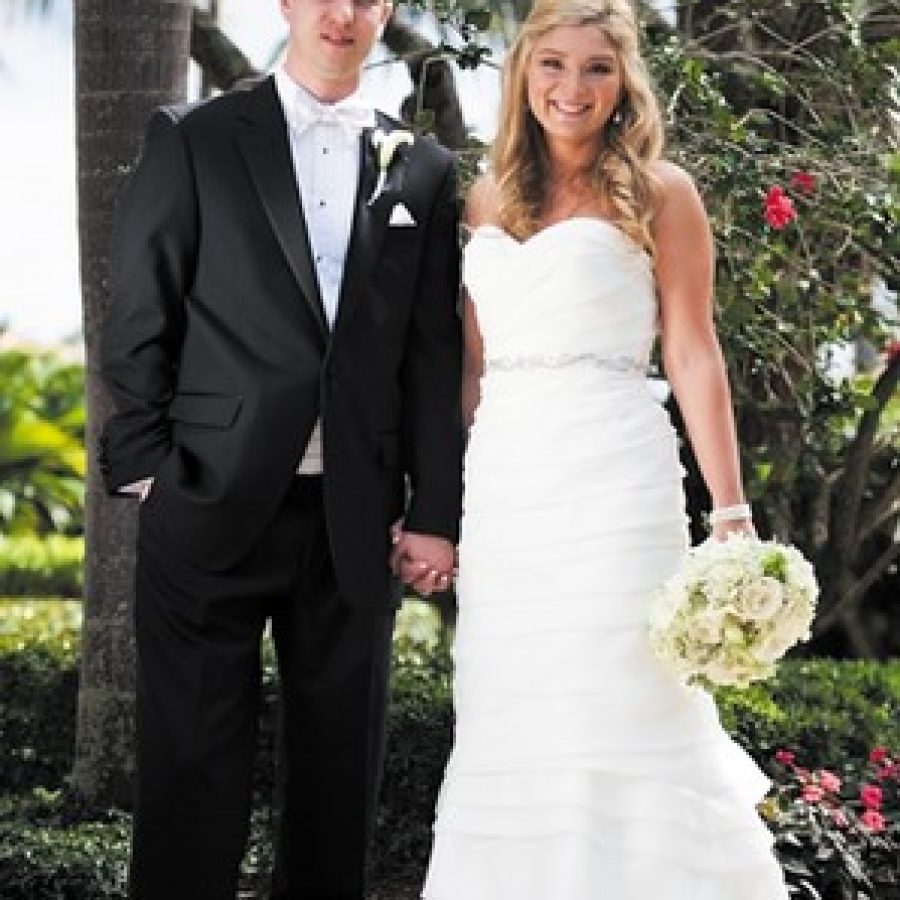 Alexandra Jean Sexton and Colin Baker Milligan were married Feb. 21 at St. Mark's Episcopal Church in Palm Beach, Fla., by the Rev. James Brian Cook.
The bride is the daughter of Thomas and Denice Sexton of Palm Beach Gardens, Fla.
The groom is the son of William Milligan and Deborah Baker of Oakville.
The maid of honor was Cara Sexton.
Bridesmaids were Shannon Schoonbeek, Genevieve Bezek, Meghan Nignan and Kristen Ross.
The best man was Tyler Caldwell.
Groomsmen were John Wolffer, Steve Hoeing, Greg Ungurait and Daniel Sexton.
The flower girl was Karly Ross.
The ringbearer was Christian Milligan.
A reception was held at Frenchman's Reserve Country Club in Palm Beach Gardens, Fla.
After a honeymoon trip to Puerto Rico, the couple reside in Danbury, Conn.
News of your engagement, wedding or anniversary can be submitted online by clicking
.
For additional information about how to submit an announcement, call Executive Editor Mike Anthony at (314) 843-0102.