Oakville woman named Mrs. St. Louis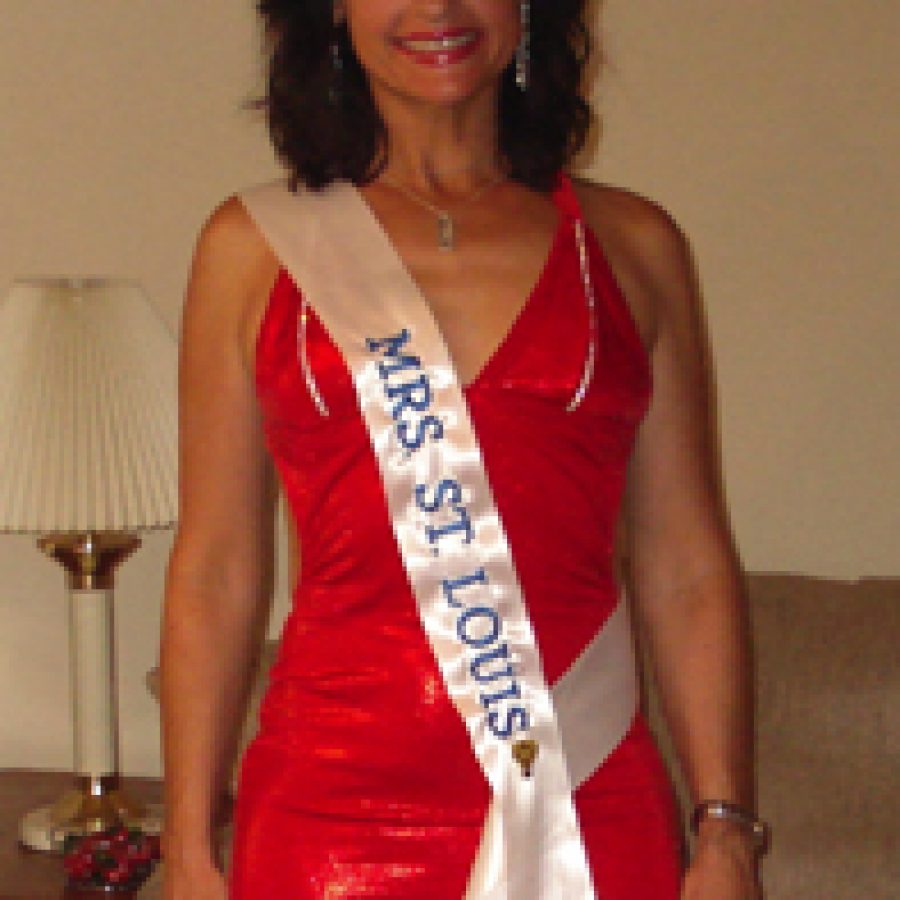 Joyce Mogab will compete in the 32nd annual Mrs. Missouri Pageant, which is the official state preliminary for the nationally televised Mrs. America Pageant.
Mogab will represent the area as Mrs. St. Louis. Originally from St. Louis, she now resides in Oakville with her husband, John.
Her hobbies and interests include 25 years of volunteer work at Feed My People and yoga.
Besides Feed My People, she is involved with the St. Louis Track Club and the Ladies Auxiliary of Elks Lodge 2726.
The 2008 Mrs. Missouri Pageant will take place May 2 and May 3 in Chillicothe.
Categories of competition include interview, evening gown and swimsuit.
Among the many prizes that will be awarded, Mrs. Missouri 2008 will receive an all-expense-paid trip to compete in the national Mrs. America Pageant, which is broadcast on the Women's Entertainment Network.
For pageant tickets or more information about the Mrs. Missouri organization, visit www.mrsmissouri.org or call state directors Teresa Foli at (660) 646-0423 or Kay Burton at (550) 646-1266.