Oakville tennis team sets its sights high
Returning starters will lead '11 team to top of the ranks.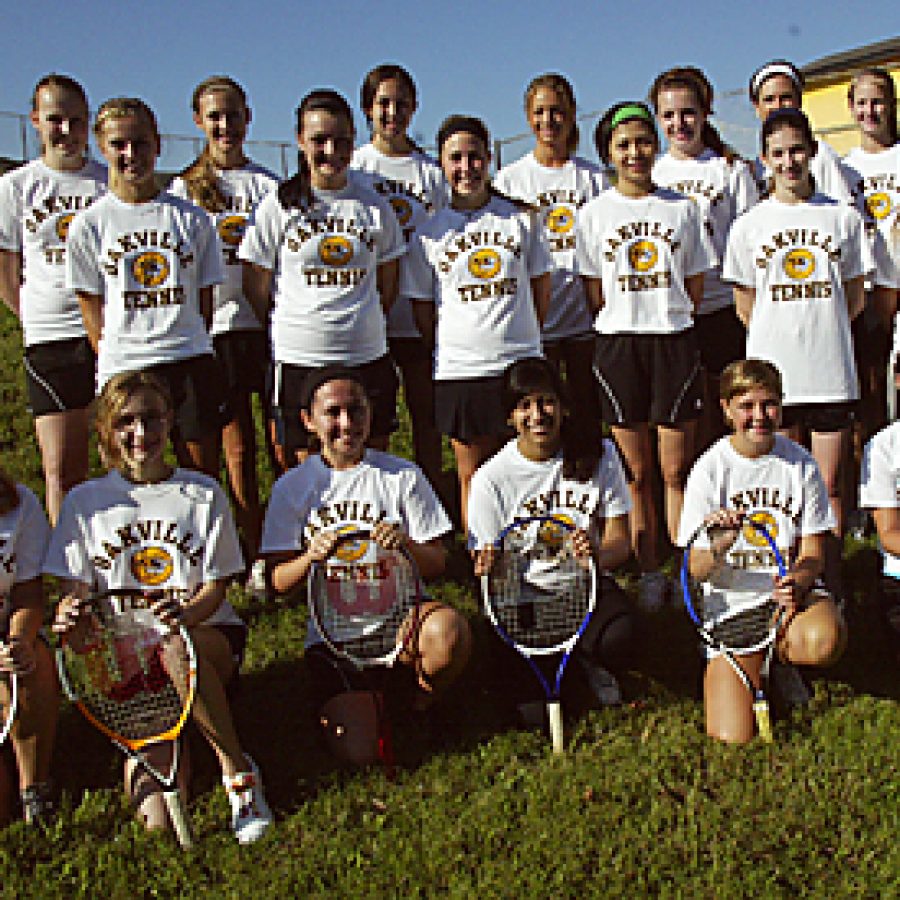 The Oakville Senior High School varsity girls' tennis team is setting its sights high for the 2011 season.
A regular season record of 9-7 in which the Tigers placed second in district play last year gives the squad the momentum it needs to carry it to new heights in the upcoming season. Led by 11-year head coach Linda Gebauer, the team really exceeded expectations with that record. The Tigers even had a singles district champion in Kristina Lupo, who graduated. They came into the 2010 season with only two returning varsity players out of 10.
"We haven't won that many matches in several years," Gebauer said. "For that group to come in, their first year playing varsity and win nine matches … was really pretty awesome. I am hoping for the same kind of carryover into this season. The kids have been working really hard."
The expectation for this season is to move forward.
"I would like to see us continue to drive off our success from last year," Gebauer said. "A lot of these kids are going to be new to varsity and it depends on how they progress through the year. Last year's group really progressed well and worked hard, so my expectation is to try to match what we did last year and just keep improving."
She will rely on her returning starters to lead the team to back to the top of the ranks. Those coming back, who started the entire 2010 season, are seniors Niki Hudacek and Holly Sanazaro. In addition, sophomores Abby Bergman and Carly Lanfersieck both started in three matches and earned varsity letters last year.
Another player Gebauer is expecting big things out of this year is freshman Emily Bartz-Mills. She is coming in as a freshman having competitive experience.
"I think she is going to be one of our top players," she said.
Even with a solid group of veterans returning, Gebauer said that one of the obstacles her team faces is a lack of varsity experience for half of the players.
"They have JV experience, but that is always an obstacle getting the kids ready to play at the varsity level," she noted.
However, the biggest obstacle for this group is the team's facilities. Gebauer said because the courts are in pretty bad shape, her players never receive that home-court advantage and they spend a great deal of time traveling. She will keep pushing for those new courts, but in the meantime her team will work toward a successful season.