Oakville High softball team looks to defend state championship title
Sturm believes all elements are present for winning year.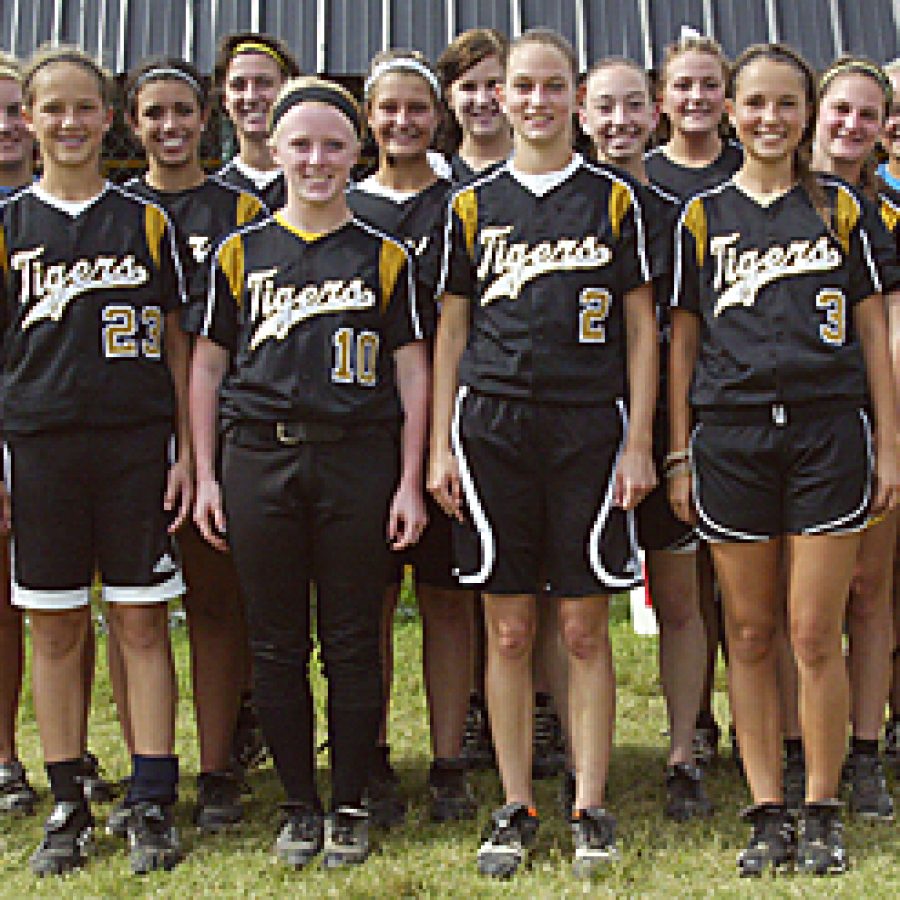 After a decade-long journey of coming so close to winning a state championship, the Oakville Senior High School softball team, led by head coach Rich Sturm, did just that at the conclusion of its 26-1 2010 season.
The Tigers defeated Truman State 1-0 in a no-hitter pitched by senior Remy Edwards.
"It was good to finally take the big prize," Sturm said.
This year's team, while optimistic, realizes it will have to work twice as hard to take the prize again in 2011.
"We understand that when teams play us we've got a huge bull's-eye on our back being the defending state champions. So we have to take everybody seriously," Sturm said.
Hard work and focus will be the keys to success this season.
"Right now this early in the season we are trying to get prepared, get focused and we'll find out down the road just how good we can be," Sturm said. "But right now I'd say our goals are just to be playing as good as we can. I feel really good about what we've seen. We are really optimistic."
Sturm demands a lot from his players and is looking for their experience and work ethic to propel them back to the top.
"We have high expectations. We graduated five seniors but we also have, I believe, 10 girls returning from that team. So, yes, our expectations are high," he said.
Sturm will have his bases covered with a long list of returning starters to provide that leadership. Among those are: Lexie Klable as catcher; Adrianna Wegmann at third base, Baeley Reed at second, Lauren Fussell as DP and Rachel McNamara as center fielder.
Sturm believes all of the elements are there for his team to win this season.
"It's a good mix and the chemistry seems to be good and like I said we are very happy with what we've seen," he said.
Even with all of the expectations put on these players they don't forget what playing is all about.
"I think the girls are real excited and it's just a fun experience to have that state championship and go out there and see what we can do," Sturm said.