Oakville High seniors earn honors at photo show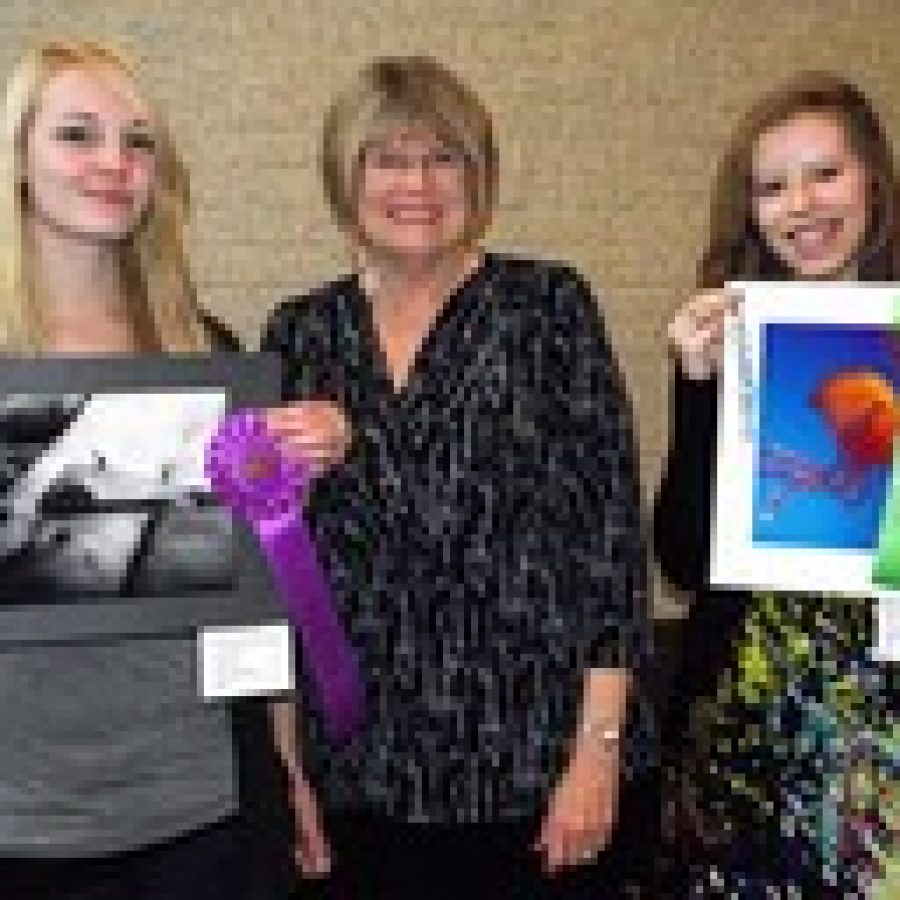 Two Oakville High School seniors were celebrated for their artistic talents at the recent Olivette Photo Show hosted by the Olivette Community Center.
Katelynn Armstrong took the show's top honor of Best of Show for her black-and-white digital photo "New Life," while Megan McQuitty earned an Honorable Mention in the Color category for her photo "Jellyfish."
Armstrong took her award-winning photo during her second trip to volunteer in Joplin after the town suffered severe tornado damage. "New Life" focuses on a hand holding a shard of glass.
"I was out picking up debris and collecting pieces of glass to bring back for an art piece," Armstrong stated in a news release. "One of the people found this piece of glass and brought it to me. We were amazed to find a little plant fighting to live on this piece of glass.
"I couldn't believe that a plant could grow like this. It made me think about Joplin and how basically everything was destroyed, but in the face of that, the people are still strong and they will continue to fight for 'new life' just like this little plant."
McQuitty's "Jellyfish" photo features jellyfish in an aquarium tank. The Oakville senior took her prize-winning photo while on vacation.
Armstrong and McQuitty, who are students of Oakville High photography instructor Joan Larson, received their awards at a ceremony March 27. The seniors' photos were selected from the exhibit's 144 entries to receive awards.