Oakville High School football Tigers have high expectations for '12 season
Oakville High looks to make the playoffs, Conners says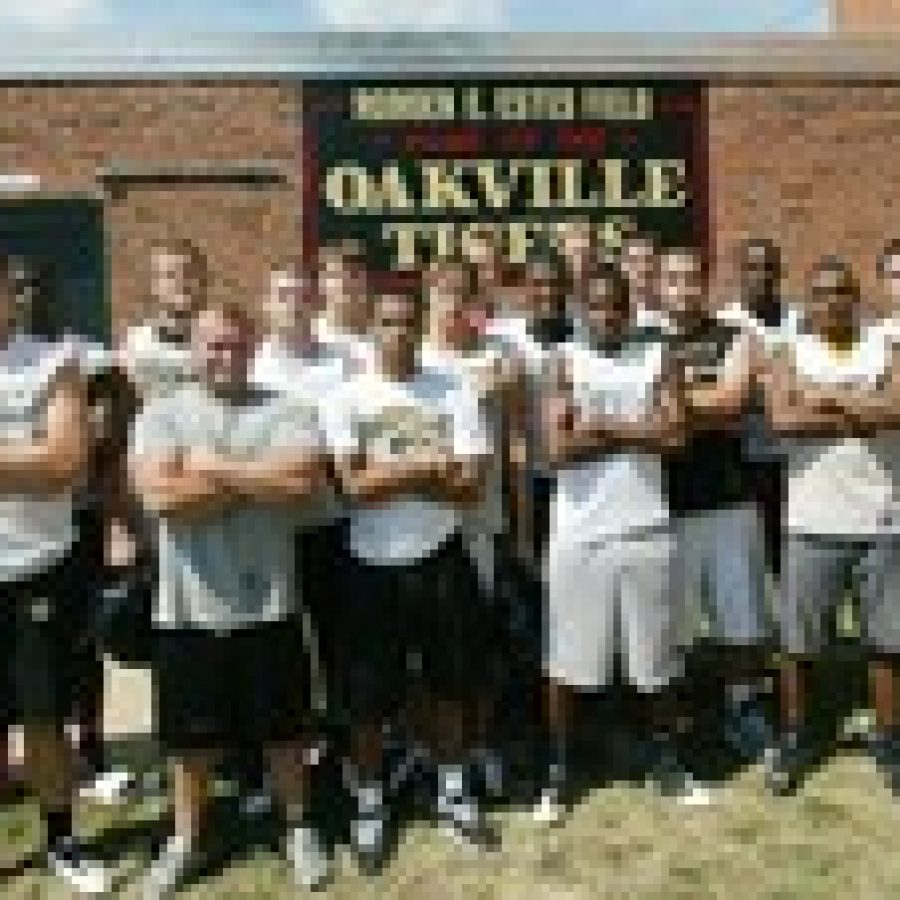 Team chemistry, hard work and experience may be the keys to success for the Oakville Senior High School football team in 2012.
Tigers head coach Arlee Conners told the Call he sees those characteristics in this year's team.
"We feel real good. We've been doing a lot of things all summer long," Conners said. "We've got some guys coming back that had a lot of playing time last year. Those same guys are in here at it again for us.
"I feel good about the group that we have. They're a nice, smart group, a close-knit group, and we still got to go out there and challenge ourselves every week. It's just a matter of time of getting out there and showing it," the Oakville coach added.
One reason for Tiger fans to be optimistic is the returning talent and new potential all over the field.
"We do have guys that do have knowledge about what they are doing and the ability to do the things we want them to do," Conners said. "We feel that we can do a lot of things with these guys."
Just a few of those players to watch this year are Moe LaGrand, Derrick Brown, Jimmy Broderick, Ben Howard, Isaac Dozier and quarterback Andy Oliver.
Oliver is a junior and had a solid 2011 season as he took over the quarterback role early last season.
Despite losing his two primary receivers from last year's squad, which had an overall record of 5-6, Oliver will look to build on that success he experienced.
"We feel that our passing game should open up a little more," Conners said. "We feel that our running game, we've got a good solid line. We feel like if we need to run the ball we can run the ball real good.
"It just depends on the team — the defense we're playing against and what they want to give us. We'll take whatever they give us," he said.
Oakville may need to focus on its fairly new defensive line as the season begins, but that does not take away from any of the team's optimism.
"Definitely our expectation is to make the playoffs and definitely do well in our conference — play every opponent to the best of our ability," Conners said. "If we play to our ability, then we can beat most of the teams in our conference — if not all of them."