Oakville golf team poised for success
Veteran players set to lead Tigers golf team to success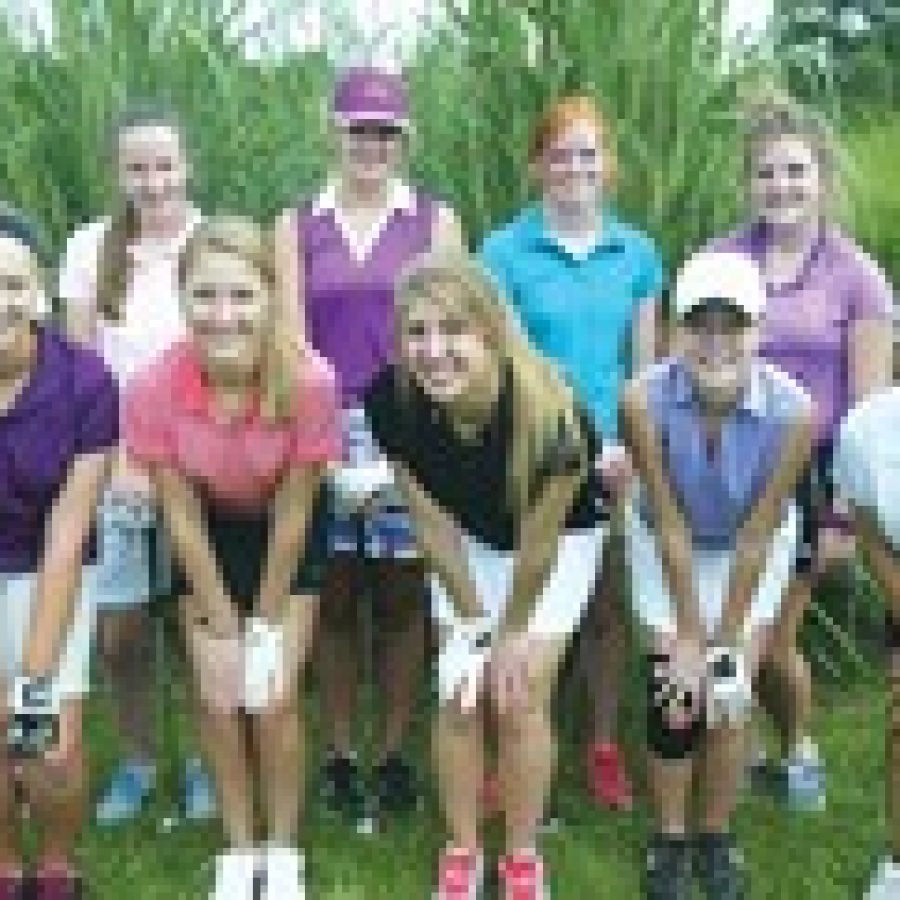 The Oakville Senior High School varsity girls' golf team is poised for success in 2013 due to some veteran leadership and hard work.
Head coach Cindy Maulin told the Call she has high expectations for her squad and she sees attributes to back up her ambitious goals. The most important attribute in any sport is experience and the Tigers have a solid core of returning golfers.
"We have four returning players that have experience playing high school competitive golf, so I expect that they will take the lead and help the people that have less experience and get them on board, especially since we have such a short season," Maulin said.
"There's so much to be done in such a short season, so we need for our veteran players to step up and not only work on their own game but help the younger players with theirs too."
Alexa Shelton, Bailey Fedorchak, Abby Menkhus and Tara Vogler are the four returning players Maulin hopes will provide that leadership.
In addition, the Tigers have five other players who join the team, but they are not new to golf.
"They are not necessarily new to golf, but new to our program," the Oakville coach said. "When you're used to playing competitive golf, it's a lot different than just knocking it around with friends and family."
Obviously, adding new players to the mix has its challenges, but they are up to it and it makes their strength even more important, according to Maulin.
"I think having four veteran competitive players is a strength — the leadership quality and helping them become more confident," she said. "I think when you play the game of golf competitively, so much of that is mental and you have to have a high level of confidence in your game …
"I look for that to be our strength because those four can be leaders on and off the course and each one are high caliber people," Maulin added.
"So I think our strength lies in that leadership because they are people that are dedicated to what they are doing and that's what you need to have."
Her core group of players learned some valuable lessons during last season's competitions, including persistence, according to Maulin. The experience they gained last season definitely will help them this year.
"I think that they learned never to give up, anything can happen, and grind it out, I mean, you have to stick with it and grind through those 18 holes and keep your goals where you can see them in your sights," Maulin said. "The obstacle is always to advance in postseason play because in golf you have to get through districts and sectionals to get to state, and I think that just-stick-to-it-and-grind-it-out (is what's important)."