Oakville football team to kick off '09 season with high hopes, quarterback says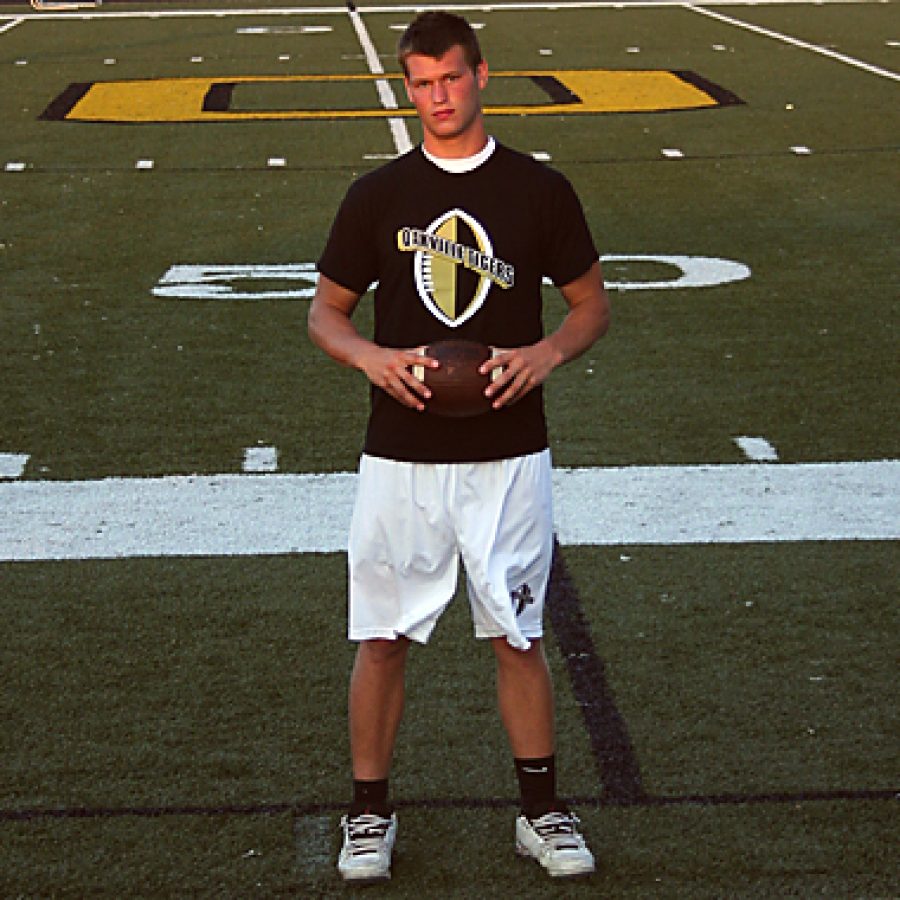 As the Oakville Senior High School football team started practice Monday morning, senior quarterback Joe Plassmeyer was focused on not repeating last season's start.
The Tigers opened the season at 0-7 before winning the final three games of the season in the Class 6, District 1 playoffs and qualifying for the Class 6 playoffs. They defeated Mehlville 24-7 before falling to Fox 39-27.
"Last year, we didn't start playing until the second half of the game," Plassmeyer said. "Everybody on the team realizes that we just can't do that this year."
Oakville returns a solid core from last season's squad, which gives the Tigers' starting quarterback something to look forward to this season.
"We have high hopes this season," Plassmeyer said. "We have a lot of kids returning, so we think we should be pretty good."
Plassmeyer led the Suburban West Conference last year by completing 162 of 319 passes for 2,611 yards, 24 touchdowns and just 11 interceptions.
He also carried the ball 115 times for 164 yards rushing and two touchdowns.
"Joe was definitely a bright spot for us on the football field last season," Oakville head football coach Arlee Conners said. "He really got things turned around for us midway through the season and hopefully this year everything comes together and he has a nice senior season."
The head coach believes Plassmeyer has matured a great deal in the off-season, which has made him become a better player on the field.
"Joe's made improvements in getting rid of the football rather than taking the sack and he's making better decisions in not trying to force balls into places that he need to throw to," Conners said. "That shows that he's maturing."
Plassmeyer also plays forward on the Tigers basketball team during the winter.
He averaged nearly one point and 2.4 re-bounds per game last season when the Tigers went 23-9 overall and took fourth place in the Missouri Class 5 Tournament.
"Joe's a great football player, and I'm really proud of Joe because he's given time to basketball as well as making Oakville athletics better altogether," Oakville head basketball coach Nick Traxler said. "Everything we did in the off-season, Joe was there.
"He was able to do basketball and along with his commitment to football, too."