Oakville boys' basketball team falls to Homewood-Flossmoor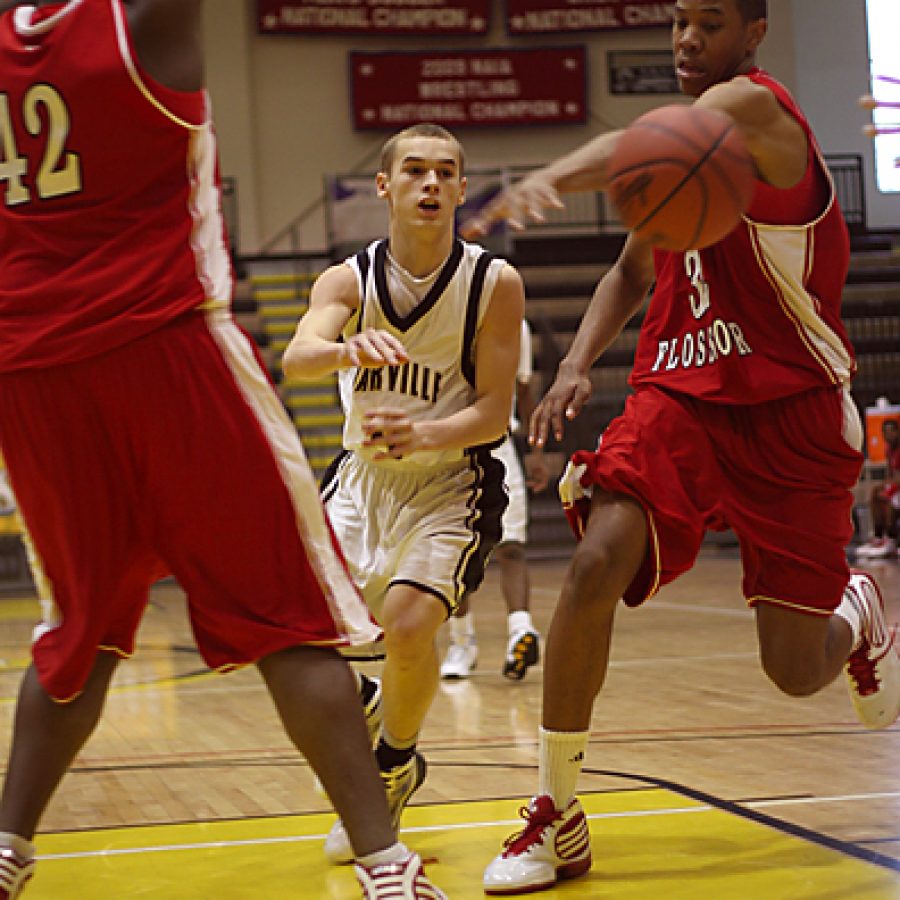 Down 44-30 to Homewood-Flossmoor (Ill.) after three quarters, the Oakville Senior High School boys' basketball team found itself up against the ropes with one of the top teams in the Midwest.
Then Oakville head coach Nick Traxler had a chat with his troops.
"One of the things that we pride ourselves on is our defensive intensity," Traxler said. "We went through the entire first half without three stops in a row and that's just not Oakville basketball."
The Tigers (3-2, 1-0 Suburban West) stunned Homewood-Flossmoor with a full-court press to go on a 32-23 run in the fourth quarter. It was not enough, though, as Oakville dropped a 67-62 decision to the Vikings.
"It was a little too little, too late," Traxler said. "If you give us two more minutes in that game, I think we've got a chance to win it."
Oakville's Garrett Reeg led all scorers with 25 points, 10 rebounds and one assist.
"Garrett's starting to do the things that we're asking from him," Traxler said. "We're now asking him to step up defensively like he has for us in previous years."
Josh Noblitt also scored in double figures for the Tigers with 13 points, five assists, two rebounds and two steals.
"Josh did a great job on the defensive end for us," Traxler said. "His leadership on defense is going to be very important to us this season."
Toraino Hellems also scored in double figures for Oakville with 12 points, seven assists, three steals and one rebound.
"I thought that Toraino was lacking on defense in the first half and we talked to him about that," Traxler said. "In the second half, he picked up his defensive play and his offensive stats resulted from that."
The Tigers return to action at 7 p.m. Friday when they play host to Fox (0-3, 0-1 Suburban West).
"We're pretty much rivals with Fox in every sport now," Traxler said. "We know that they're going to come out and bring their best effort against us."