Oakville Band sets concert and fundraiser for France trip
The Oakville High School Band is the only high-school band from Missouri invited to participate in the 75th Anniversary D-Day Memorial Day Parade and Musical Salute to the Veterans in Normandy, France, in June 2019.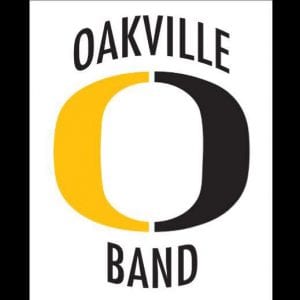 To kick off the 2018-2019 school year, the band will host a free concert from 5:30 to 7:30 p.m. on Friday, June 1, on the fields at St. Bernadette Catholic Church, overlooking Jefferson Barracks at 68 Sherman Ave.
Anyone who wants to attend can bring chairs, blankets and a picnic to enjoy an evening of music.
On June 6, 1944, now known as D-Day, the Allied Invasion of Germany-occupied France and the beginning of the liberation of Europe from Nazi Germany began.
The Marching Tigers will perform 75 years later on June 6, 2019, at the St. James American Cemetery, on June 7 at the Normandy American Cemetery, and on June 8 as a part of the 75th Anniversary Parade.
The Tiger Band is the only Missouri high school chosen to take part by the Military and Veterans Historic Programs, which sponsors these events. Both cemeteries will host public wreath-laying ceremonies. Prior to the parade, the OHS band will perform a 30-minute concert in the town square of St. Mere Eglise.
"We are honored and humbled that our band was selected to participate in such a prestigious event," OHS Band Director Vance Brakefield said in a news release from the OHS Band Parents Association. "It is a tremendous opportunity for our school, our kids, and our community."
Over 150 students from Oakville High School will be participating in this event, which is expected to be attended by thousands of spectators from all over the world. The OHS band will conclude their trip to France with a final performance in Paris, as well as a sightseeing tour, including the Eiffel Tower.
"Our band will have an extensive curriculum centered around the historical significance of where they are going and what they are seeing," OHS Principal Jan Kellerman said in the release. "One of our goals is to connect textbook learning with real-life experience. I am so proud of our band program. We have extraordinary students and directors."
This is not the OHS Band's first time participating in the commemoration of an historical event. The OHS Band performed at Pearl Harbor in Hawaii in June 2015 to help commemorate the 75th anniversary of the commissioning of the USS Missouri.
"Since I've been the band director at Oakville, I've tried to engage the kids with significant and varied experiences that will help them grow as both musicians and people," Brakefield said.