No decision yet on proposal for Johnny's site
'Higher,' 'better use' for site, chair of planning panel says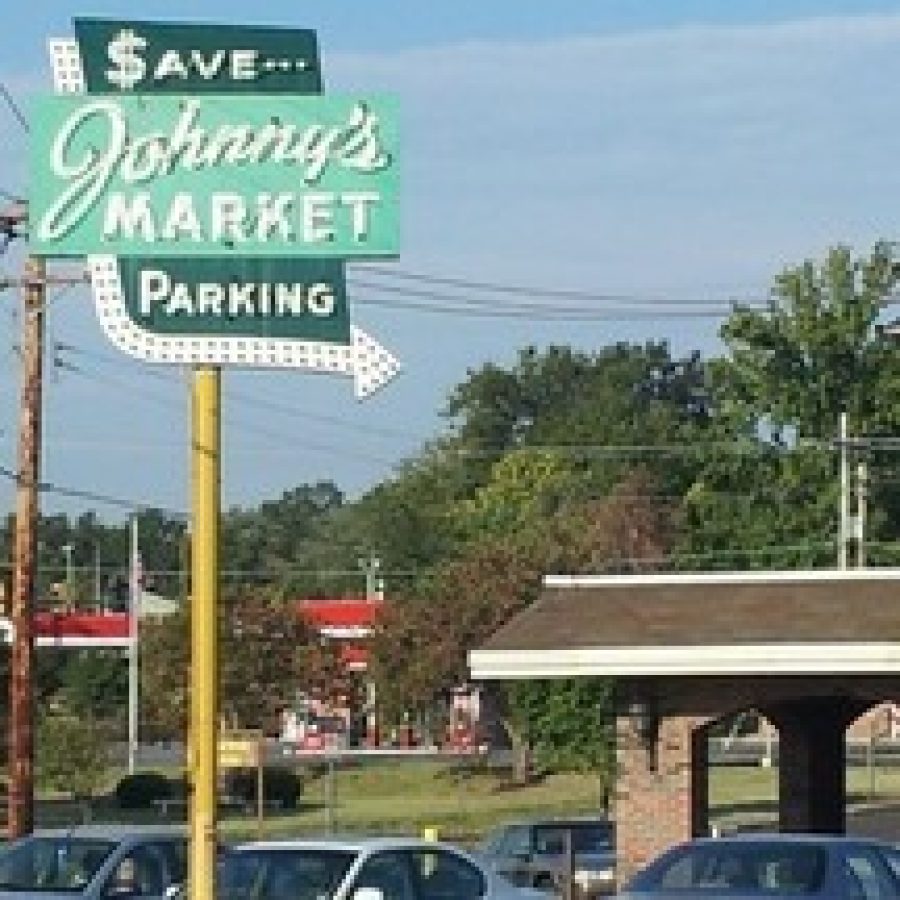 The county Planning Commission will again consider whether to approve a new gas station for the former site of Johnny's Market at the intersection of Gravois, Denny and Sappington roads.
Developer Meland Properties is proposing a 24-hour Circle K gas station and car wash for the site, which borders some residential properties. However, the Department of Planning recommends approval of the project without overnight hours and without a multi-bay car wash.
Twice, the panel has held the zoning after not having enough votes to approve it, along with concerns about whether the station should operate 24 hours and whether visitors to the World War II memorial in the triangle at the intersection in front of the site would have sufficient parking.
At the April 20 meeting where the project was held for the second time, county land-use manager Gail Choate noted that Meland still wants the county to approve 24-hour operations along with the car wash. The developer did not modify its plans to include all the other requests from county officials, including larger setbacks from the side of the gas station that borders the World War II Memorial.
On April 20, the planning panel voted to approve the project 4-3, but any approval requires five votes, so the project was automatically held again. Opposed to the project were William Ballard, Keith Taylor and Chairman Wayne Hilzinger.
Rob Forney, Steve Lawler, Bill Sneed and Molly McHugh voted in favor.
The panel held the project April 6 on a 2-3-1 vote, with Taylor abstaining, Sneed absent and the others voting the same way.
Member Matthew Lampe moved out of the county after the public hearing, so the eight-member panel now has seven voting members.
"It's just not fronting as much as I would prefer on Gravois, and personally I believe there's a higher and better use for the property than a 24-hour gas station and car wash," Hilzinger said.