New talent to bolster Flyers tennis team
Flyers girls' tennis team looks to soar during 2012 season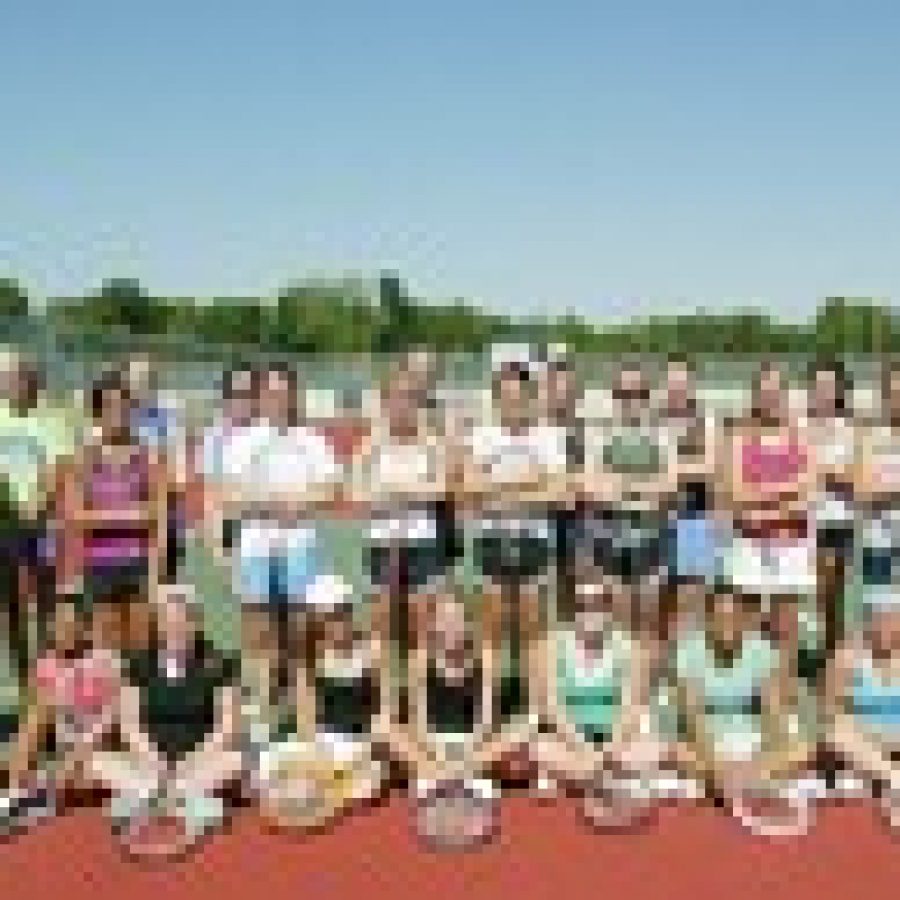 The Lindbergh High School girls' tennis team is hoping quite a bit of new talent will allow it to build on last year's moderate success.
The Flyers boasted a better than .500 record last season, but have some shoes to fill, according to head coach Laura Conti.
"I think overall we did fairly well," Conti said of last season. "We graduated eight seniors, so everything is open for grabs this year pretty much.
"We only have two returning to the varsity roster."
Despite having a significant turnover, Conti believes her athletes will be up to the challenge.
"They are a good group of girls that are wanting to play and get better," she said, "and I'm hoping that they see the success that matches the hard work that they put in."
She will be looking to returning players Alli Ullrich, Holly Hatfield and Natalie Ried, along with a very promising newcomer, Emily Bray.
"We are very happy to have a newcomer to the team who's a freshman. Her name is Emily Bray and she is a ranked Missouri Valley player," Conti said. "She's a great person and a good athlete and she brings in a lot of tennis experience.
"We are very happy to have her on the team. She will be our No. 1."
One area the Flyers will need to focus on this season besides gaining experience is physical conditioning, according to Conti.
Conti described an obstacle facing her group this year as "lack of experience overall for the team, and I think having to go to that 6-3 format regularly will be different for most of the girls."
"What I see after a summer of extreme heat, also having played three, four, five matches a week where they have to play both singles and doubles, potentially, (is) making sure that they are conditioned and hydrated," she said. "The weather is going to play a big factor more so than in previous seasons …"