New Page appointments would mean a female-majority police board
St. Louis County Executive Sam Page has nominated two new members to the county police board, which if approved would form the first female-majority police board in county history.
Page announced Thursday he is appointing Laurie Punch and Thomasina Hassler to the St. Louis County Board of Police Commissioners, the five-member governing board that oversees the St. Louis County Police Department.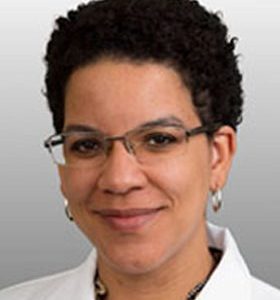 It's the latest move to overhaul the police board in the wake of a $20 million discrimination verdict a jury handed down Oct. 25 against the Police Department in a lawsuit filed by Sgt. Keith Wildhaber, an Oakville resident who said he was passed over for promotion 23 times and then retaliated against because he is gay.
In response, Page has promised to change over the police board. Since the board hires and fires the police chief, the new members will decide whether to keep Chief Jon Belmar at the helm of the department.
Pending County Council approval, Punch and Hassler will replace current board members Bishop Lawrence Wooten, who is acting chairman, and Art Johnson. Wooten was appointed by former County Executive Charlie Dooley in 2013, and Johnson was appointed by former County Executive Steve Stenger after he took office in 2015.
Punch, of Ferguson, is an associate professor of surgery at Washington University School of Medicine, where she focuses on resident education in gun violence management and prevention.
In May, her work was featured in a TEDx talk called "How Bullets Go Deep."
Punch also runs Stop the Bleed STL, a nonprofit collaborative of health professionals working to reduce the impact of violence, trauma and injury in the St. Louis region.
Hassler, of Black Jack, is an assistant professor at Harris-Stowe State University and a scholar in residence at University of Missouri-St. Louis.
After working as a classroom teacher in St. Louis Public Schools and as a high-school counselor in the Webster Groves School District, she completed her PhD in education with an emphasis in social justice at UMSL. She also serves as the director of social justice ministry at West Side Missionary Baptist Church and has worked as a trainer for the Diversity Awareness Partnership.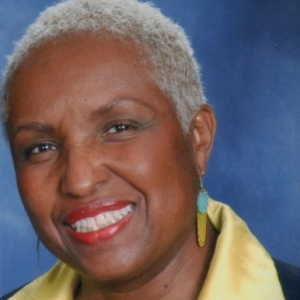 "Dr. Punch and Professor Hassler will make a great addition to the police board as we continue this critical transition period," Page said in a news release. "Change in the Police Department begins at the top and, in St. Louis County, that is the police board. We will continue making changes in a thoughtful manner to ensure a welcoming work environment for our police employees while providing the high-quality police services that keep our residents safe."
Hassler once wrote a column for the St. Louis American newspaper in which she recounted being tear-gassed while on her way home from church. She does not state in the column that the agency that set off the tear gas was the St. Louis County Police Department.
She also wrote in the column that she attended at least one protest in Ferguson, "yet, I still never experienced what it's really like to be on the front lines where the police are lined up ten deep with flares and tear gas in the air" until the night she was tear-gassed.
Page already appointed former Missouri Supreme Court Judge Ray Price and attorney Michelle Schwerin to start his sweep of the police board. They were confirmed by the council and will take office at the end of a state-required waiting period for background checks.
If confirmed, Punch and Hassler will join Schwerin to form the female majority.
Current board member Laurie Westfall, who will be replaced by Schwerin, was only the third woman to serve on the board since it began in the 1950s, according to photos of past board members on the wall at the Police Department. Schwerin will be the fourth and the two newest members will be only the fifth and sixth women to ever serve on the board.