New faces, new coach to lead Oakville
Coach has high expectations for Tigers girls' tennis team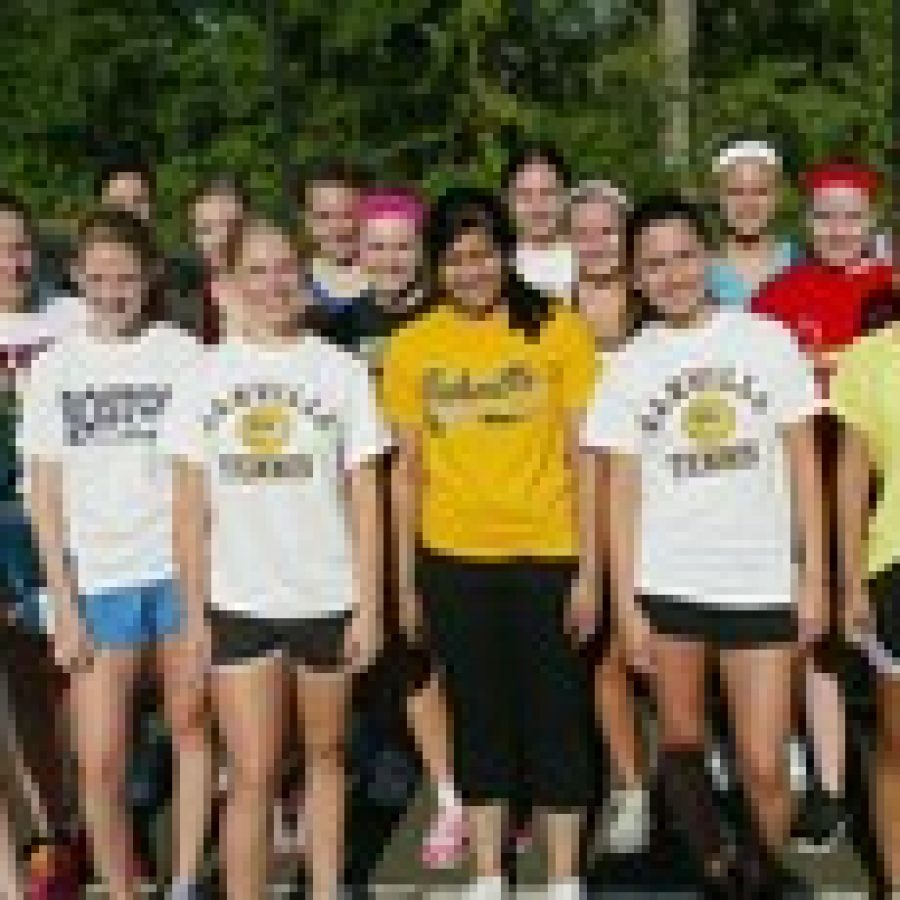 With several new faces, along with a new head coach, the Oakville Senior High School girls' tennis team is looking to grow on its way to a successful 2012 season.
Tigers new head coach Nicholas Jannett is optimistic about the progress he has seen from veterans and newcomers in the short preseason.
"So far it's good. I think that a lot of the girls that are new have improved a lot and have learned a lot," Jannett told the Call. "… We have a lot of good athletes and a lot of them are competitive, so they are doing really well."
A handful of returning players who will be expected to have a strong year are Emily Bartz-Mills, Carly Lanfersieck, Jamie Vergano and Abby Bergman.
One strength Jannett identified for his players is their open-mindedness. "They are a hard-working group of girls that listen well and also are willing to try new things," the Oakville coach said.
Jannett said he has high expectations for his squad and he is excited about the future.
"I'd like to really do well in districts, get my top girls to districts and do well," he said, "and maybe get a couple girls to state and also to improve in every aspect.
"It's my first year here and I would like to definitely, just by the end of this or next year, have the product of results," he added. "I'd like to see as we get results the whole team improve and a lot of our freshman group that are coming in I'd like to see them improve and kind of build for the future of Oakville."