New diving coach, senior leadership will aid Mehlville swim team in 2012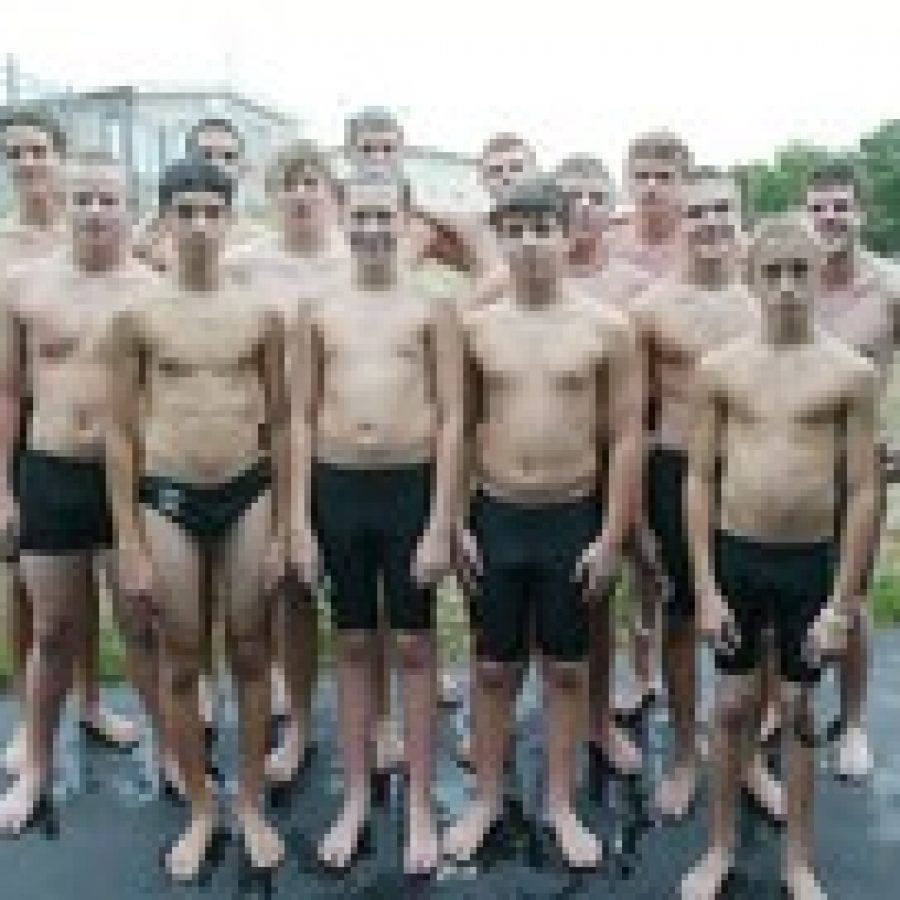 Some preseason training, adding a diving coach and good senior leadership are just three things the Mehlville Senior High School boys' swimming and diving team is excited about for the 2012 season.
Head Coach Dan Lamping told the Call this is one of the better groups he has seen.
"Looking across the pool right now, at this point, it looks much better than it has in years past in terms of swimmers having the ability or at least having a knowledge of what they are supposed to be doing," he said.
The team dynamic and skill level starting out is attributed to the freshmen getting a head start.
"Our middle of the ground swimmers are much better than they have been in the past," Lamping said. "At this point, we don't have a lot of inexperience.
"Even the new guys, the couple of freshmen that we have coming in, they went to our summer camp and that helped out significantly. They are able to do the drill and able to do the kinds of things that experienced swimmers are doing."
Austin Mungle, Justin Jenkins, Mike Niehaus and Joseph Owens are a few of the experienced swimmers who should lead the team in leadership and ability this year.
One challenge facing the 2012 squad is the number of members. Mehlville started out with 15 swimmers.
"For us, it's tough to compete against the other schools that have swimmers swimming year-round," Lamping said. "We don't have a lot of swimmers that swim year-round, and a lot of schools we will be facing in competition do, and a small team size comparatively, but I think our team will grow. We usually pick up more once school starts."
Ben Wallman has volunteered to be the new diving coach, which is something the Panthers have never had in the past.
"That may help us out some places that we have been weak in the past. I am looking forward to the diving program," Lamping said.
The goal for this season is simple — to get bigger and better.
"I want to continue to see our team grow," Lamping said. "I look forward to seeing the new seniors that we have. I look forward to seeing them fill in the places of the seniors that we lost last year and seeing them lead this younger team that we have."