New Crestwood Ward 2 alderman is chair of Public Works, has served on several different committees
New Ward 2 alderman is chair of Public Works Board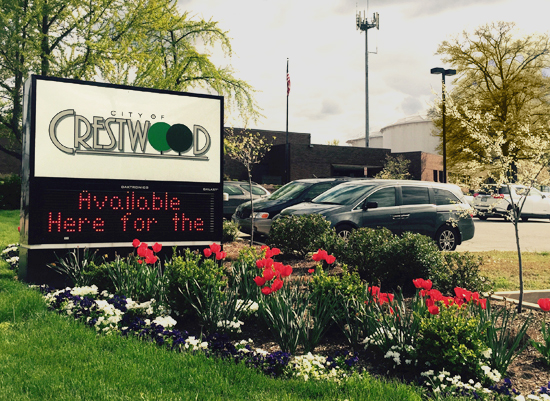 Crestwood featured four aldermanic races in this year's April election, three of which had unopposed candidates. Mike Balles is set to step into the role of Ward 2 Alderman for Mary Stadter, who is ineligible for reelection. 
Balles is an 11-year resident of Crestwood, and has lived in St. Louis since graduating from the University of Missouri in 1984. He currently works as a pre-construction manager for the Murphy Group designing and building data centers.
The new alderman is the current chair of the Public Works Board, and has served on the Board of Adjustment and two tax increment financing committees. Balles said he was asked by two previous mayors to serve on city boards. Several people asked him to run for alderman as well, but the decision took some introspection. 
"It's a good opportunity to give back to the city and I think it'll be an interesting three years," Balles said. "I'm really looking forward to it. I'm interested in getting to know the north side of Ward 2."
Balles said he has been vocal in past Board of Aldermen meetings regarding the mall development and he is happy the city could reach a conclusion with Dierbergs and McBride. He said the combination of homes, commercial areas and connections to Grant's Trail were needed in the city.
"Since I have moved to Crestwood the mall hasn't been open, so seeing something developed on that site is really exciting," Balles said. "For the city the financial gains are going to be tremendous, it's money we haven't had for 13 years."
He said Mayor Grant Mabie's "shepherding" of the development and work ethic have been a great asset to the city.
Balles said a priority issue for him is a reevaluation of the city's trash service. The city contracts with Waste Connections and residents must use that company for their solid waste. 
"Waste Connections is having trouble everywhere they serve … the trash pickup has been a little lax lately. It's been sloppy … and Crestwood deserves a little bit more than what they've been given," Balles said. "I think it will be interesting to look at everyone who puts in a proposal to take care of that or talk to Waste Connections about their service. "
Outside of a potential change in trash service, Balles said he is also looking forward to the Parks Board's new master plan for park upgrades. He said the parks are the "crowning jewel" of Crestwood and the upgrades are exciting for residents.
Each alderman in Crestwood sits on one of the city's committees and Balles said it would be fun to be on a committee he hasn't served on before. 
The city had one piece of legislation on the April 5 ballot — Proposition 1. The proposition is a quarter-cent sales tax increase for fire department funding, with the revenue set to create a Crestwood ambulance service. 
"I think it's keeping up with other communities in the city and state … the additional revenue will be good for the city," Balles said.