New Court Drive plan proposed by Despotis
Planning commission to eye Court Drive plan next week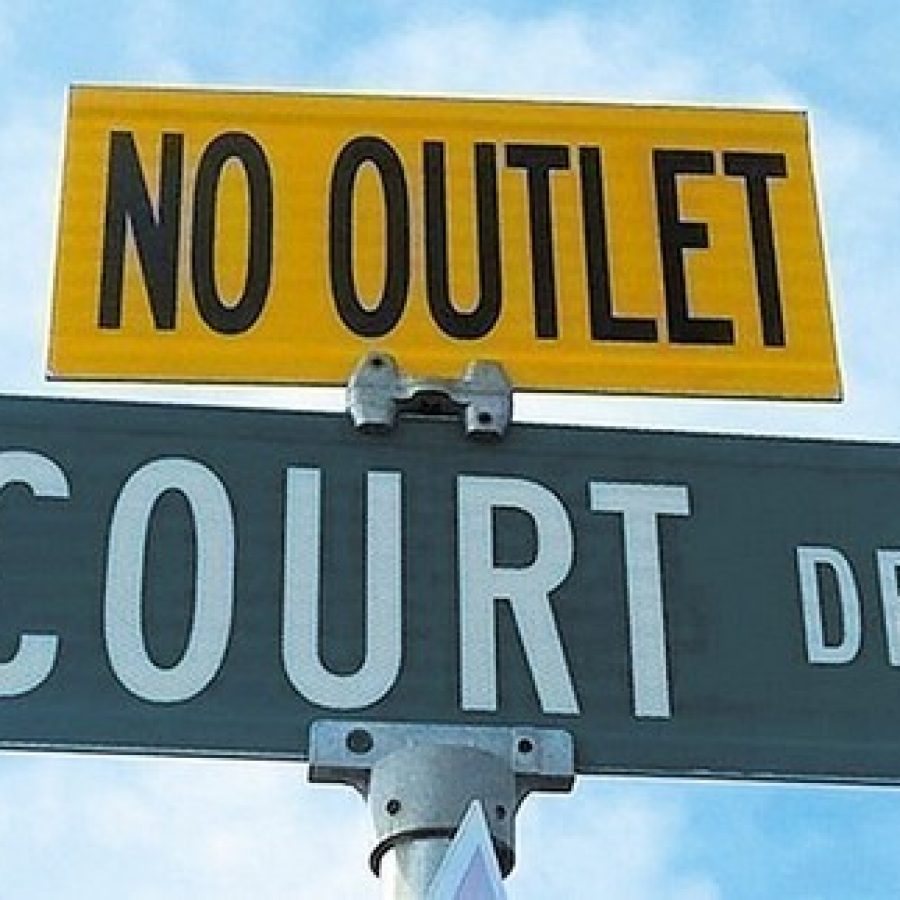 A plan to build attached houses and rezone a section of Court Drive in Sunset Hills as commercial appeared to die when its developer pulled out of the St. Louis market, but it's back.
Dr. George Despotis, who has contracts on many of the properties that were damaged in the 2010 tornado that destroyed many houses along Court Drive, is again proposing a similar development to the one he collaborated on with Pulte Group that was unanimously rejected by aldermen last spring.
In the new plan that goes to the Planning and Zoning Commission next week, Despotis proposes 15 single-family attached villas in a similar layout to the 20 attached duplexes and three-plexes proposed by Pulte. Both plans line a Court Drive extension to West Watson Road with attached houses and rezone the corner at the West Watson and South Lindbergh intersection as commercial.
The planning panel is set to meet at 7 p.m. Wednesday, Aug. 2, at City Hall, 3939 S. Lindbergh Blvd.
Aldermen rejected commercial rezoning for a bank at that corner in their March vote against the plan, but Despotis' latest proposal asks for commercial rezoning without naming any specific purpose.
Pulte proposed 20 villas on roughly 4 acres, but Despotis' latest plan calls for 15 units on 2.46 acres.
Under the plan, lot sizes in the "Villas at Sunset Hills" would range from 5,400 square feet to 5,800 square feet with a front-yard setback of 20 feet and 10 feet in the rear.
Unlike the Pulte plan, in which an existing Lindbergh-facing commercial lot next to Telle Tire would have flipped to residential, the new plan keeps commercial zoning at that site.
After the tornado leveled some of the houses along Court Drive, some rebuilt but others optioned their property to Despotis for potential commercial development.
Many, but not all, of the remaining Court Drive residents are part of the Friends of Court Drive organization that runs a Facebook page opposed to commercial development in their neighborhood.
"Not sure how these four 'new' Despotis petitions differ from the last ones," Friends of Court Drive posted on its Facebook page last week. "Still rewriting zoning laws, still rezoning to a PD-LS (Planned Development-Lifestyle), still proposing a row house development, still anchored by a commercial area and still creating a new cut-through street onto our privately-owned Court Drive."
The Board of Aldermen has been unanimous in rejecting Despotis' multiple proposals for the last several years, and the planning panel has been near-unanimous in rejecting his developments, even voting to amend the city's Comprehensive Plan to call for only residential along Court Drive.
Enough is enough, Court Drive resident Ann McMunn said the last time the board voted on the issue in March.
"We are no longer victims of the tornado, we are victims of this — this constant badgering, this constant coming up here," McMunn said.
Although most Court Drive residents who have spoken at city meetings have been adamant that they do not want commercial development on their street, resident Doug Stone said in March that he fully supports any development at the site since it would be better than what he has to look at now.