Nearly a full returning varsity roster will boost Lindbergh volleyball team
Flyers volleyball team looks for a winning season this year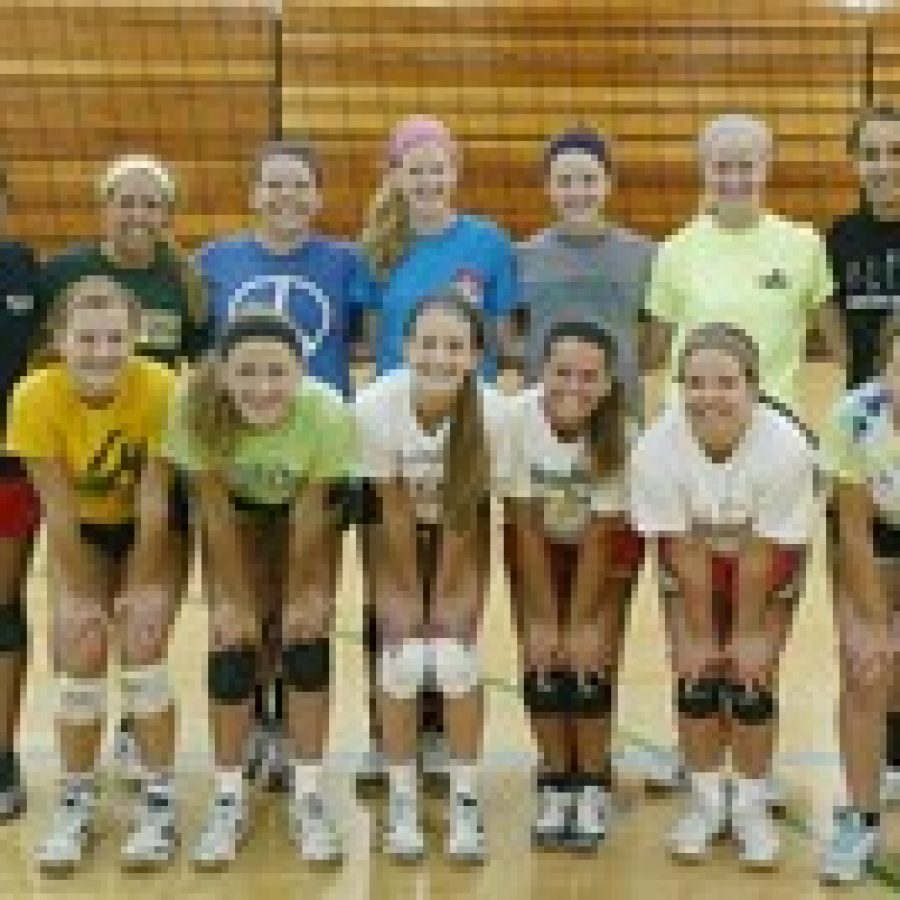 Nearly a full returning varsity roster should give quite a boost to the Lindbergh High School girls' volleyball team as it enters the 2012 season, especially since that same roster produced a winning season in 2011.
Head coach Johnna Wieter told the Call though only a pair of players graduated, the loss was pretty significant.
"We lost two seniors, that's all, but they were good athletes, big shoes to fill," Wieter said. "We have a lot of new blood on the varsity team, but a lot of veterans as well."
Eleanor Lorenz, Michelle Gregory, Natalie Niehoff and Allison Schneider are some of the returning players Wieter will look toward to help the team in performance and leadership.
Wieter cited two strengths this squad possesses and one of them is somewhat of a gift.
"We are a good passing team," the Lindbergh coach said. "We communicate well and they are very competitive girls and that competitiveness you cannot teach.
"You really can't, and it's something that's just instilled in these ladies."
One obstacle the team faces is one it seemingly has faced every season in the past — size — but it will not hinder Lindbergh.
"We're not going to be big again, which is always a thing for us," Wieter said. "We're strong because we've played together for so long at that level. I have a lot of girls that played varsity as underclassmen."
Skill and experience certainly are keys to success, but there is another factor that cannot be counted out — momentum.
"They can do it all. Everybody, it seems like, in our conference, in our district, it seems like we all are good one year and then we seem to be down the same year," Wieter said.
"You can't predict the sport of volleyball. If you've been watching, you don't know when you're going to be on or when you are going to be off. It's all momentum. We just take one day at a time, really. One game at a time," she added.