Miller, Gutiérrez will exchange their vows in July 23 wedding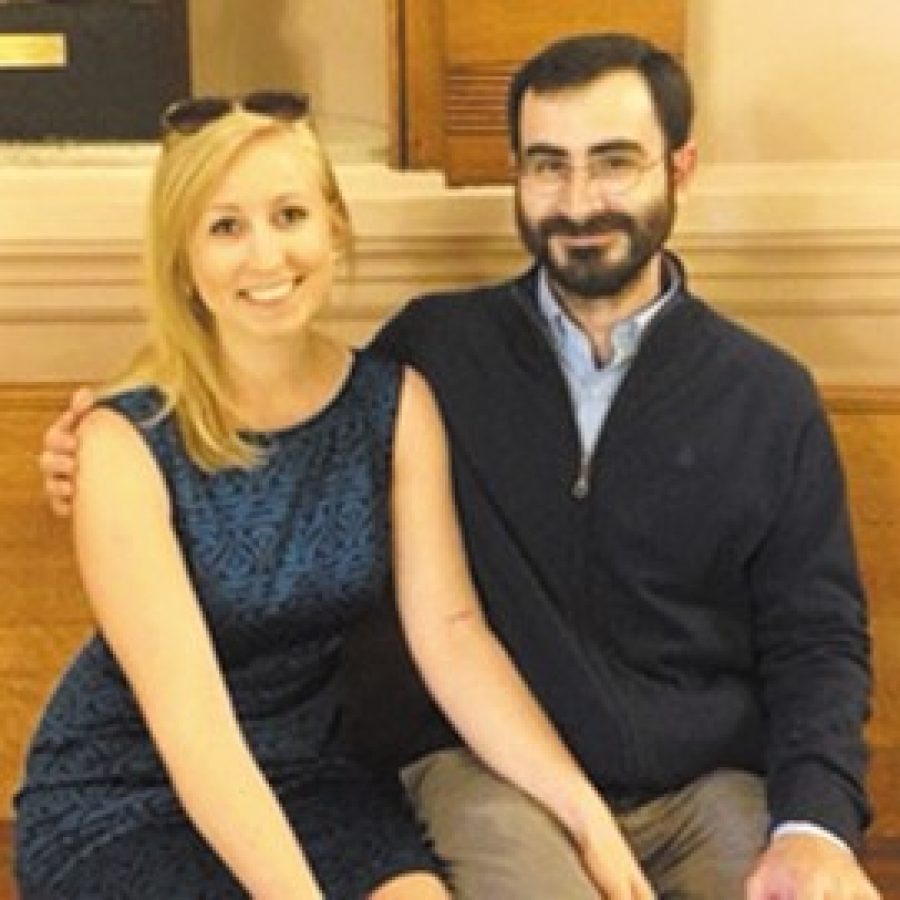 Lauren Miller, daughter of Bruce and Vickie Miller of Oakville, and César Miguel Gutiérrez, son of César Gutiérrez Mate and Adelina Miguel Casado of Madrid, Spain, announce their engagement and forthcoming marriage.
Miller, of Lafayette, Ind., is 2007 graduate of Oakville Senior High School.
She earned a bachelor's degree in foreign language education from Oklahoma University in December 2010 and master of arts degree in Spanish linguistics from Purdue University in 2013.
Miller is employed by Indiana University — Purdue University Indianapolis of Indianapolis, Ind., as a visiting assistant professor of Spanish and a Purdue University doctoral candidate.
Her fiance, Gutiérrez, earned a bachelor's degree at Universidad Complutense de Madrid in May 2008 and a master of arts degree from Consejo Superior de Investigaciones Cientificas in Madrid in December 2009. He is a doctoral candidate at Purdue University.
The couple plan a July 23 wedding ceremony at Pere Marquette Lodge in Grafton, Ill.
The two plan to graduate with their doctoral degrees in August.